Michael James Shaw Reveals What It Was Really Like To Join The Walking Dead Season 11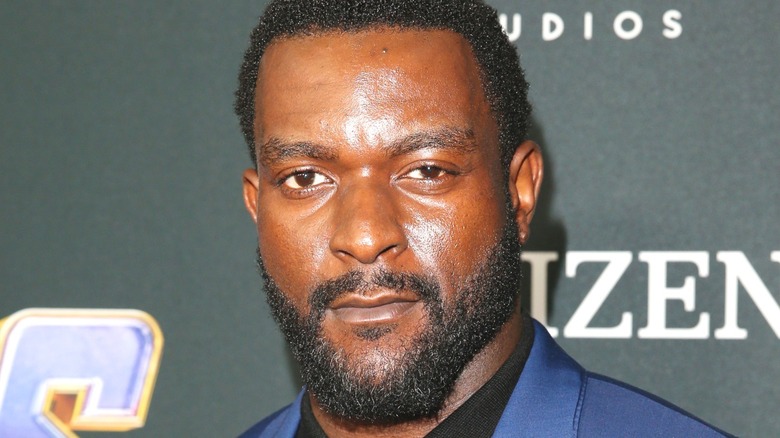 Jesse Grant/Getty Images for Disney
We may receive a commission on purchases made from links.
You might recognize Michael James Shaw from his TV stints on "Limitless" and "Blood & Treasure," or from his motion-capture and voice performance as Thanos' adoptive son Corvus Glaive in "Avengers: Infinity War" and "Avengers: Endgame." But soon, you'll know him best as Mercer, the imposing leader of the Commonwealth's military, on "The Walking Dead." Shaw joined AMC's hit zombie drama for the eleventh and final season of "The Walking Dead" to play Mercer, who's the type of leader who'd rather hang back and observe before he opens his mouth or makes a decision. But you should not mistake his reserved demeanor for a lack of toughness, because Mercer is a seriously intimidating guy. You can tell he's special among Commonwealth soldiers because of his coral-colored armor.
Shaw opened up to Entertainment Weekly about his armor, which he loves wearing. "It changes your body. It changes your posture," he said. There are two versions of the suit, one hard and one soft, and Shaw doesn't like to wear the soft one. "It doesn't feel as tough," Shaw said. He's even come up with a funny nickname for the suit: "Mr. Sherbet," who has "become a dear friend of mine." Interesting nicknames for props is something of a "Walking Dead" franchise staple; "World Beyond" star Aliyah Royale named her character's weapon "Shiloh" after her childhood dog.
Michael James Shaw got caught up on The Walking Dead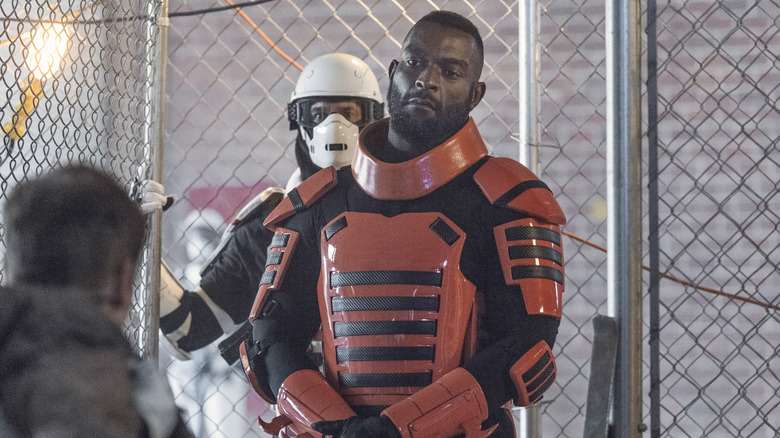 Josh Stringer/AMC
Like a lot of people, Michael James Shaw used to watch the show but stopped watching "The Walking Dead," falling off around Season 5, which is not an uncommon story. But what is a little uncommon about Shaw's "Walking Dead" watching experience is that his drop off coincided with the end of his friend Chad Coleman's (Tyreese) arc on the show. They worked together on the 2016 remake of "Roots," Shaw told EW, and he watched the show "heavily" when his buddy was on. Once he got the job as Mercer, Shaw went back and watched the whole show from the beginning, then got the fourth compendium of the comic book, which includes the Commonwealth storyline.
"There were a couple of moments that stuck out to me and helped me create the character more, like when he's talking to Rick about the differences between their civilizations, and it goes back into his history," Shaw said. "He was like, 'Before this happened, I was bored.' It gave him a purpose again. I think he's a man who loves protocol, and relies on it heavily, and respects it, sometimes to his detriment. That was a moment where, I don't know, I just saw him."
Elsewhere in the interview, Shaw talks about having COVID-19 right before he started work on "The Walking Dead," talking to the show's casting director shirtless during a hike in L.A.'s Runyon Canyon, and the music he's working on in his downtime. He seems like a fun guy.