The Walking Dead Showrunner Spills Info On New Season 11 Characters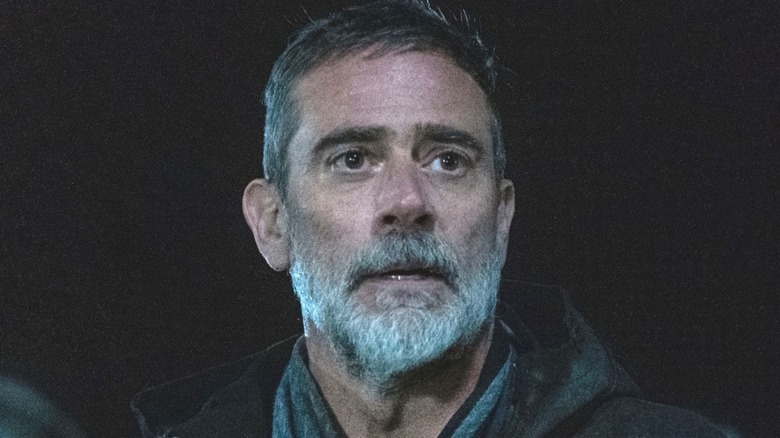 AMC
The eleventh and final season of horror drama "The Walking Dead" is upon us. The season premiere, "Acheron: Part I," is now available to stream on AMC+ before its cable premiere on AMC on Sunday, August 22. The episode officially introduces the Commonwealth and deepens the ongoing conflict between Maggie (Lauren Cohan) and Negan (Jeffrey Dean Morgan), who Maggie doesn't accept has reformed because he killed her husband Glenn (Steven Yeun) back in Season 7.
The super-sized final season will eventually set up a Carol (Melissa McBride) and Daryl (Norman Reedus)-focused spin-off, the still-in-development Rick Grimes movie (or movies), and the anthology spin-off "Tales of the Walking Dead." But before it gets to those other stories, it will have to finish its own story. That means it will introduce new conflicts and characters who will help or hinder the Alexandrians as they try to survive and rebuild their community that was destroyed during the Whisperer War.
"The Walking Dead" executive producer and showrunner Angela Kang previewed three of those new characters in an interview with Entertainment Weekly. The characters in question are Mercer, played by Michael James Shaw; Pamela Milton, played by Laila Robins; and Josh Hamilton as Lance Hornsby.
Who is Mercer?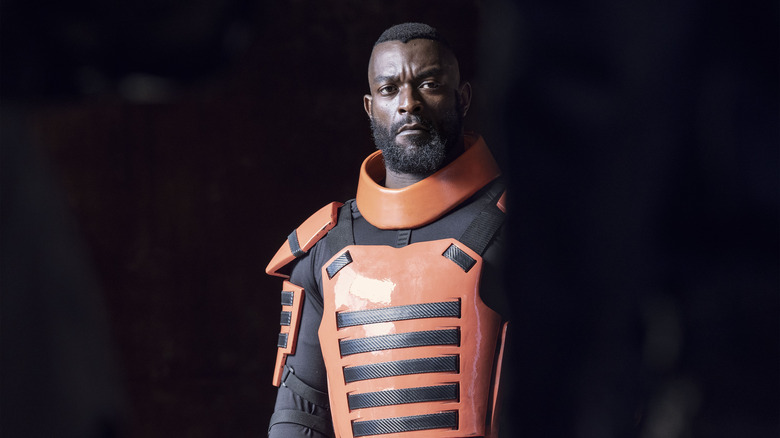 Josh Stringer/AMC
"Mercer is a really great character from the books who is the head of the Commonwealth army," said Angela Kang. In the comics, Mercer is a true believer in the Commonwealth's mission who doesn't have political aspirations himself, but will back anyone he thinks will be the best leader for the community.
"I'll say that Michael James Shaw is an absolute pleasure to have as part of the cast," Kang added. "I love the work he's doing. There's a real sense of toughness, but also a tenderness there, too. He can play so many different colors, and it's a lot of fun to watch him do his work."
Shaw is best known for portraying Thanos' son Corvus Glaive via motion-capture and voice in "Avengers: Infinity War" and "Avengers: Endgame." He also had prominent roles on the shows "Limitless" and "Blood & Treasure." His first appearance on "The Walking Dead" comes in the Season 11 premiere.
Who is Pamela Milton?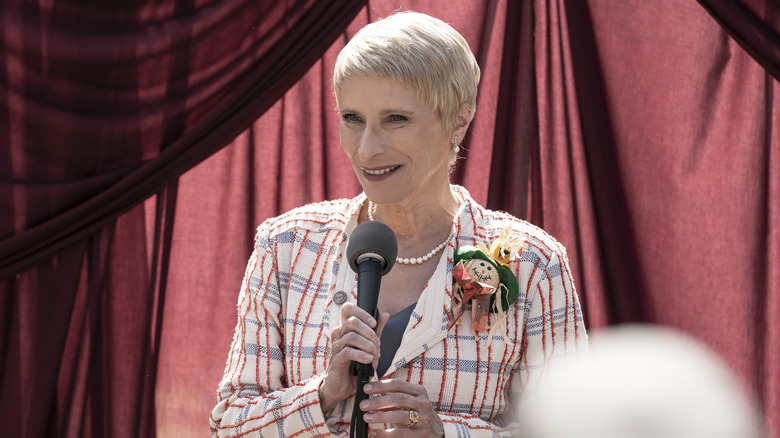 Josh Stringer/AMC
"Pamela is the leader of the Commonwealth," Angela Kang said. "And those who know the character from the comics know she's presiding over a community that is very large, very organized, very successful, and very safe." She's a formidable leader with rigid rules about how society should be organized that puts her at odds with Rick Grimes when they eventually meet. In the comic, she has a storyline with Michonne that seems to be going to Yumiko (Eleanor Matsuura) on the show.
"In the show we'll see that she has this interesting backstory that we built for the family she came from and her level of comfort being in the public eye," Kang teased. "Laila is amazing and plays the character with such warmth and nuance. She's somebody we'll get to know a lot about over time, but you don't get to see her for a minute."
Laila Robins is a veteran actress who most recently had a recurring stint on "The Blacklist" as a former KGB spy looking to clear her name and a prominent supporting role on "The Boys" as Grace Mallory, the former CIA deputy director who founded the titular superhero group.
Who is Lance Hornsby?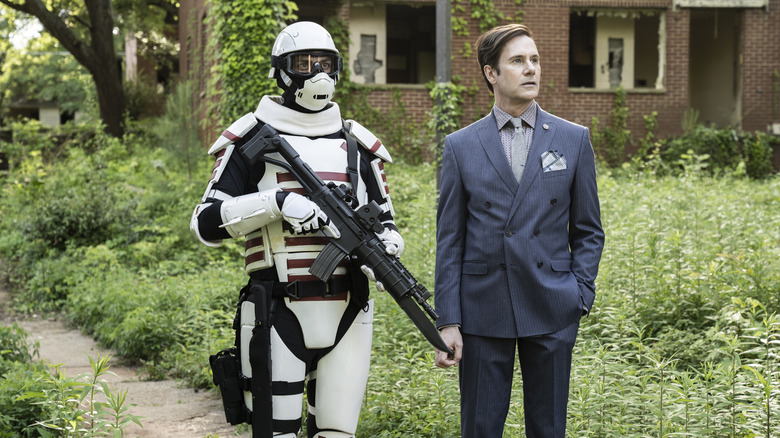 Josh Stringer/AMC
"Lance Hornsby is also based on a character from the books," said Angela Kang. "We've got our own take on him, and he's this charismatic fixer for the Commonwealth." In the comics, he was the Commonwealth's accountant.
"Josh Hamilton is wonderful and brings such interesting flavors to the character," Kang said. "For people who know the movie 'Eighth Grade,' he brought such warmth to that character, and he's playing this character that has so much energy and optimism who's trying to sell people on the Commonwealth. So there's some fun to be had with Hornsby. I want people to watch it and see for themselves."
In addition to "Eighth Grade," in which he played the kind father to Elsie Fisher's character, Hamilton is known for playing Matt Jensen, the college professor father of Dylan Minnette's Clay Jensen on Netflix's hit teen drama "13 Reasons Why." He also played witch hunter Hank Foxx in "American Horror Story: Coven."