The Walking Dead Season 11 Opening Scene Is Out And Fans Are Obsessed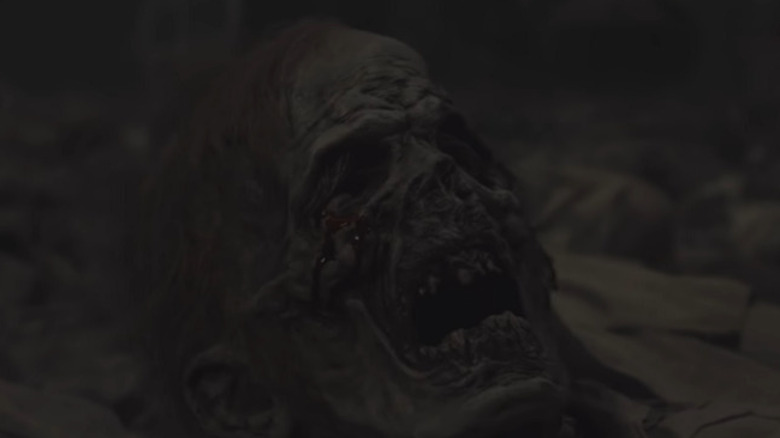 AMC
It's been a long wait for fans of "The Walking Dead." The final episode of season 10 aired in April of 2021, and the beginning of season 11 — and the end of the show — are officially in sight, prepared to air this coming Sunday.
AMC has dropped the full first scene of that episode on YouTube, and fans are clamoring excitedly for more information. Featuring Daryl's group on a reconnaissance mission to retrieve something heavy and precious from a cache of weapons via a pulley system, things go awry when a rope snaps, cutting Daryl's arm and awakening a bunch of walkers sleeping on the floor around them. While the group manage to save the payload and then most of the members from the ground, Carol (Melissa McBride) stays behind to provide cover. When she runs out of ammo, Daryl protects her from on high with some arrows. Then she spies a crate of dynamite standing unprotected nearby...
What do fans think of this teaser? Let's just say that they're roaring like walkers for more.
Atmosphere rules the day here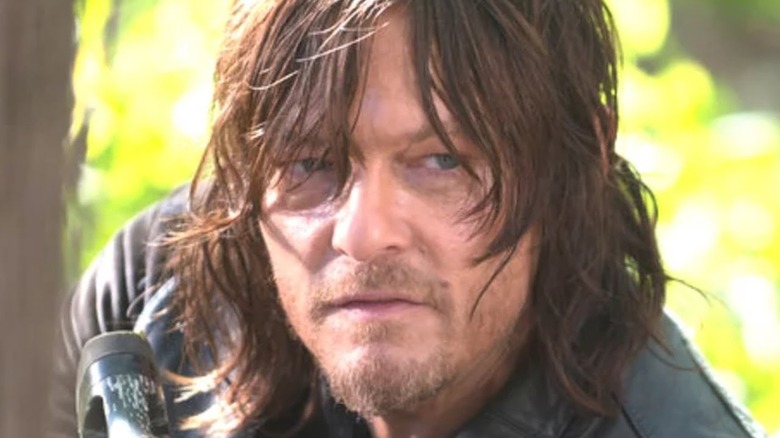 AMC
Fans in the comments of the Youtube video are enthused about the feeling and action of the set piece. "The horror atmosphere and soundtracks are insane in 1101. Darkest episode ever made," said ClammyTrueColors.
"God tier intro. This episode was fantastic," said Ruleof2Review, adding that the final season was going to "blow our minds."
Several fans are excited for the return of Maggie Greene (Lauren Cohan), with UY Scuti noting that she seems to be using a pistol similar to Glenn's. 
A few viewers have already seen the full episode, and though they have mixed views on the way it came out (with one user, RE98 calling the ending of the episode "dumb as a rock") they seem to be pleased with how it hangs together. But some fans are still agitating for the return of one character in particular — Rick Grimes. With a movie on the horizon for the character, don't expect to see him this time out — but never say never.