The Psychic That AHS Fans Agree Was The Best On The Show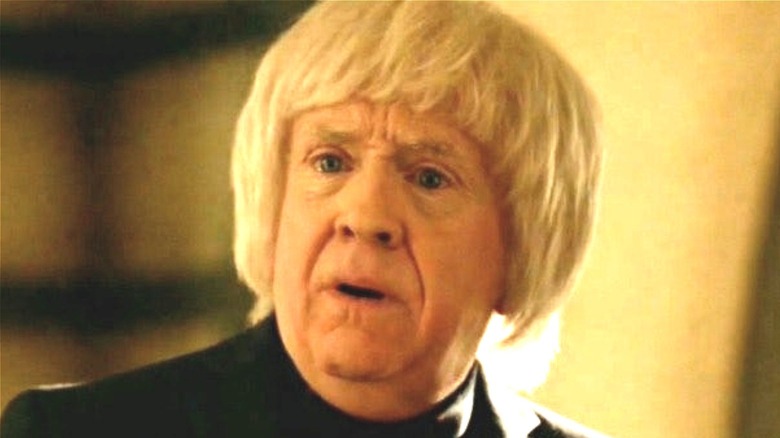 FX
As a show with a lot of paranormal occurrences, including ghosts, poltergeists, vampires, ghouls, and every kind of monster imaginable, it makes sense that mediums are going to pop up on the FX series "American Horror Story." Only a few characters on the anthology horror show have had the ability to communicate with the spirits of the dead, but their inclusion in storylines like "Murder House" and "Roanoke" always has great significance. Violet Harmon's power to see murderous teen ghost Tate Langdon, for instance, has a massive effect on the plot in the first season. 
Ultimately, mediums are useful because they can divulge all those pesky revelations and secrets that would otherwise remain buried with the dead, something pivotal for such a dramatic series. But of the small group, who is the favorite psychic of "American Horror Story" fans? A poll on the show's subreddit tallied the results, and the number one choice was divisive, to say the least.
Here's the best psychic to appear on "American Horror Story" according to fans.
Billie Dean Howard was the favorite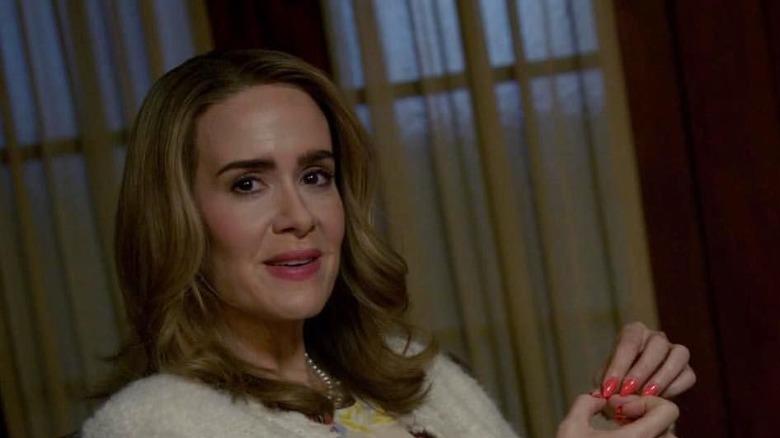 FX Networks
With 165 votes in her favor, Billie Dean Howard was voted the best psychic on "American Horror Story" in the Reddit poll. Howard was the first character on the show to be played by actress Sarah Paulson, and though her brash, strong personality could be seen as irritating, she's a truly talented medium and an interesting character.
However, at least two Redditors were irate that Cricket Marlowe, the eccentric medium on "Roanoke," only placed second at 118 votes. User a-ma-ri complained, "how could anyone not say cricket", while CLO_MODE marveled, "Imagine not picking Cricket."
Part of the reason for the results may be that Howard ended up becoming a recurring character on the series, appearing on other seasons like "Hotel" and helping establish connections between "AHS" stories. Cricket is an interesting character, but we only meet him for a single season. In fact, he's being played in-universe by an actor on a set. It's understandable that he wouldn't be quite as well-liked as Billie Dean.
You can catch up on Billie Dean Howard's appearances on other seasons of "American Horror Story" by streaming the show via Hulu.