All About The NCIS Bromance Between Wilmer Valderrama And Mark Harmon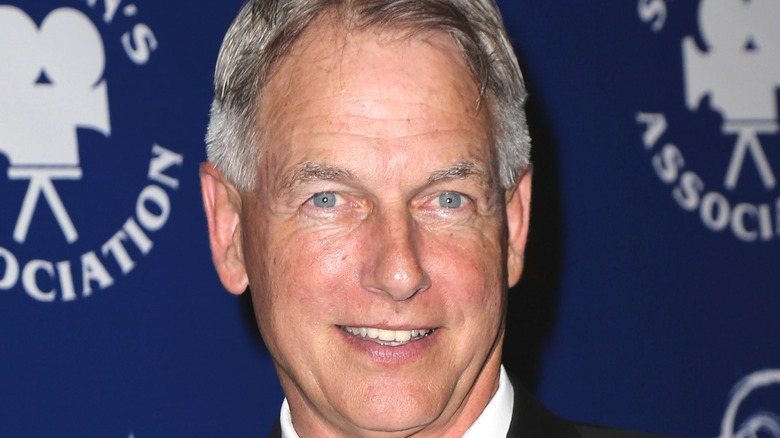 David Livingston/Getty Images
"NCIS," one of the longest network primetime series, is readying for its 19th season. With that many episodes to its credit, "NCIS" has managed to blossom into a significant franchise that includes spin-offs like the upcoming "NCIS: Hawaii." That's quite impressive for the procedural crime drama that ironically started as a spin-off from "JAG." Throughout its lengthy run, fans of the series have enjoyed the solid familial bonds of the characters, especially that of agent Nick Torres, played by Wilmer Valderrama, and series lead Leroy Jethro Gibbs, played by Mark Harmon.
As Valderrama told TV Line, Gibbs became an "accidental father figure" to his character throughout the series. This development reached a new level last season as the episode "Sangre" introduced Torres' real father Miguel, played by Steven Bauer. The episode gave more insight into Torres's past and also showed just how close he and Gibbs had become. Yet besides making for a touching television moment, there might be another reason why the two characters share a strong bond. As in real life, Valderrama and Harmon have quite the bromance.
Valderrama loves poking fun at his bestie co-star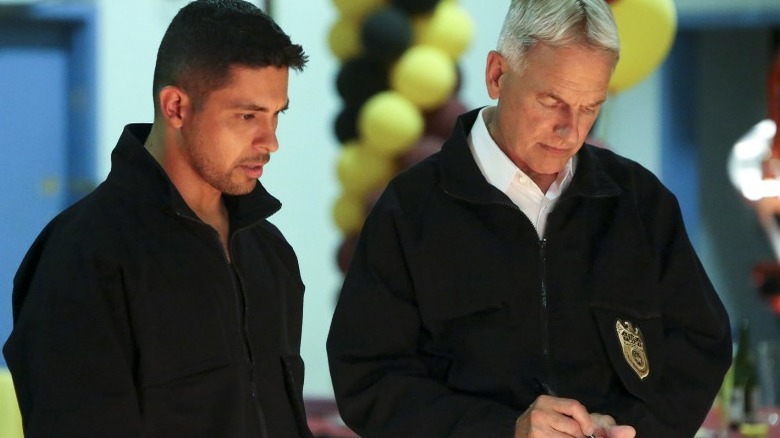 CBS
Wilmer Valderrama isn't shy about heaping strong praise on his "bestie" Mark Harmon. In an Access Daily interview, Valderrama noted that the two have a great bromance. The actor said he admires Harmon for his deep love for his work and longevity in acting, especially on "NCIS." Valderrama added he relates to Harmon in that capacity. In another interview with Entertainment Tonight, Valderrama once again talked highly of Harmon, commenting that he is "someone that leads with kindness and his energy is beautiful."
So exactly what do the two actors like to talk about in between shooting scenes? Well, it turns out they often talk about both being in People Magazine's "Sexiest Man Alive" issue. Valderrama was featured in the 2019 issue, while Harmon was voted and graced the cover in the 1986 issue. As Valderrama told People, it's often brought up randomly to poke fun at Harmon. And in the same interview, Valderrama showed that he's not above teasing Harmon when he's not present as he jokingly commented how hard it is to look at his co-star in the eyes.
"Looking at Mark Harmon into his deep, ocean eyes, you really feel like you have no floaties," he said. You went in there with no life vest, and you sink into an abyss of blue."
It's good to see that between having to shoot intense dramatic crime-related scenes, the two still have such a light-hearted rapport with each other.