The Intense Training Awkwafina Received For Shang-Chi And The Legend Of The Ten Rings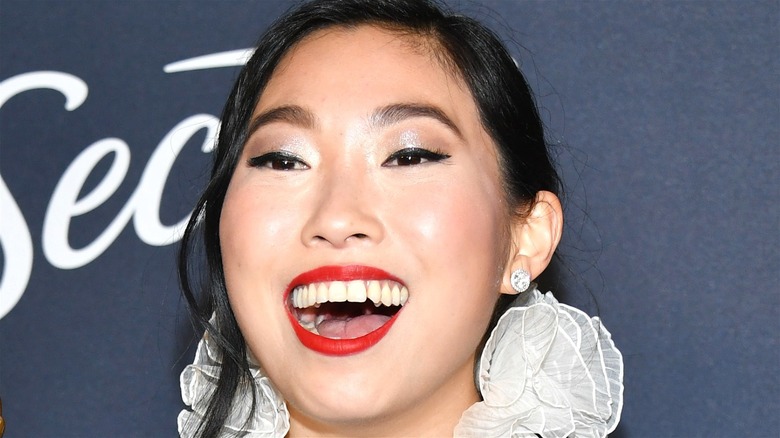 Amy Sussman/Getty Images
Are you a fan of cool martial arts action? Are you a fan of the Marvel Cinematic Universe? If so, you're probably waiting with bated breath for "Shang-Chi and the Legend of the Ten Rings," which sees the relatively obscure Marvel comics martial arts master Shang-Chi (Simu Liu) join the MCU in order to take on his father, the one and only true Mandarin (Tony Leung).  
Still, even the most intense martial arts movie has a few non-combatant characters. While it's perfectly understandable that Liu and other actors who portray high-kicking characters had to prep for the role, you'd expect other actors to have it slightly easier. For instance, Awkwafina plays Shang-Chi's "civilian" friend, hotel valet Katy. Surely, she was able to play that role without intense physical preparation?
As it turns out, no. Looper attended a press event for "Shang-Chi and the Legend of the Ten Rings," and we found out that despite the fact that she reportedly plays a comparatively grounded, non-martial arts character, Awkwafina's preparation for the role was indeed pretty physical. Let's take a look at the intense training Awkwafina received for the movie.
Awkwafina's grueling training involved drifting and archery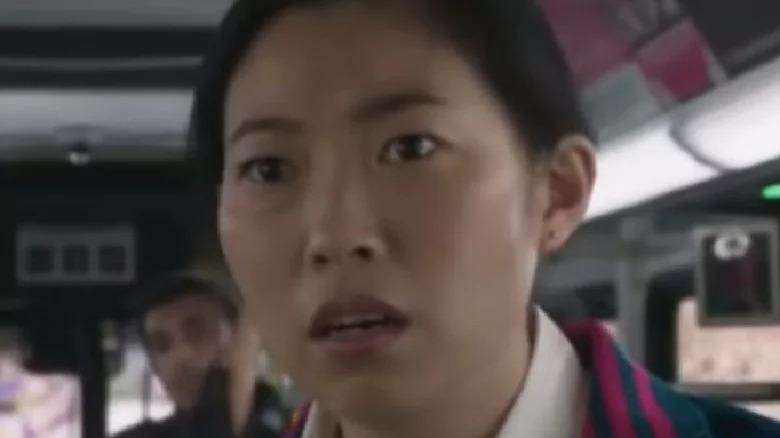 Marvel Studios/Disney
According to Awkwafina, her training for "Shang-Chi and the Legend of the Ten Rings" inolved channeling her inner Hawkeye with some bow-and-arrow work, as well as training in the driving style of drifting.
"I actually went to a race track and, like, I learned how to drift, which is really fun," the actress said, noting that while the skill is great, it's probably not too handy during your everyday commute. "And then I learned to shoot a bow and arrow." While her role is clearly a surprisingly physical one, she was also quick to note that not every one of her more physically demanding scenes required acrobatics. "I was more like falling," she joked. "I was more like working as a team with gravity."
A recent "Shang-Chi" toy leak has caused some fans to think that Katy might actually be more than she appears to be, and the fact that Awkwafina prepared for the role by learning archery and highly advanced driving techniques might not do much to dispel that speculation. You'll find out the truth about her and many other characters when "Shang-Chi and the Legend of the Ten Rings" premieres on September 3.