Who Is The Actress In The MGM Resorts 'It's Time' Commercial?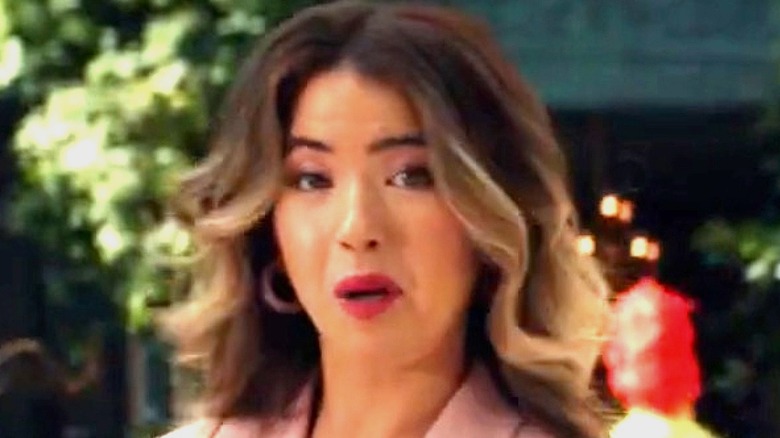 MGM Resorts
"Now is no time to return to normal," proclaims a pink power-suited spokesperson in MGM Resorts' newest ad campaign: "It's time to go places normal's never been," she explains, "and do things normal can't even imagine." The ad's message — that after the difficulty of last year, we all deserve something more than a mere "return" to normalcy — gets an injection of both ethos and star power from the enthusiastic social butterfly delivering it. 
In this familiar face of both television and film, MGM has found a spokesperson who's at once glamorous and relatable. That's because the actress urging viewers "not to waste" the "whole new day" they've been granted (by, presumably, not going to Vegas) is no stranger to pulling off a range of archetypal yet entirely credible characters and, as it turns out, also no stranger to ad campaigns. 
So just who is the bubbly-but-graceful, vivacious-but-sincere voice at the heart of MGM Resort's new campaign, and why does she make us want to immediately purchase our own pastel power suit and hit the slots in style? 
An actress with some Super-fans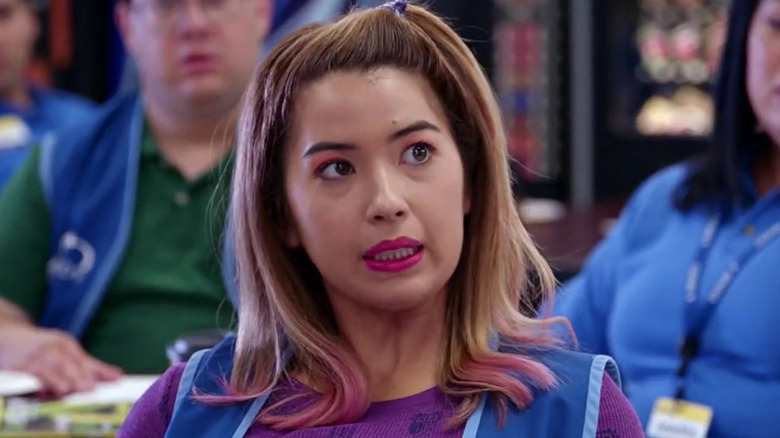 NBCUniversal
The star is none other than Nichole Sakura, best known for her portrayal of the endearing Cheyenne on NBC's hit comedy "Superstore." Sakura (formerly credited as Nichole Bloom) is also known to fans of Showtime's "Shameless" for her role as Amanda — a type-A personality who just might be Cheyenne's exact opposite in every way. In addition to finding hit series success, the MGM spokesperson and former American Apparel model co-wrote, co-directed, produced, and starred in the short film "Kiko in America" and wowed audiences and critics alike in 2012 with her role in writer-director Lily Mariye's award-winning "Model Minority."
Though fans of the actress and her lovable depiction of the fashion-, unicorn-, mermaid-loving airhead Cheyenne won't get to see her in the eagerly anticipated but, unfortunately, canceled "Superstore" spin-off, they do have something else to look forward to. Sakura is set to star alongside Rebecca Rittenhouse in ABC's new comedy, "Maggie," which will feature Rittenhouse in the title role and the former "Superstore" fan favorite as her longtime best friend, Louise.
Deadline reports that the show (written by Maggie Mull and Justin Adler, writer and creator of "Life in Pieces" respectively) will focus on "a young woman (Rittenhouse) who tries to cope with life while coming to terms with her abilities as a psychic." The premise certainly sounds chock-full of potential opportunities to see Sakura shine, but time will tell if it's enough to satiate "Superstore" fans who had hoped to see the multifaceted actress star as the lead in her own sitcom. 
For now, there's always the option of playing MGM Resorts' latest ad on repeat.