James Wan Opens Up About Returning To Horror With Malignant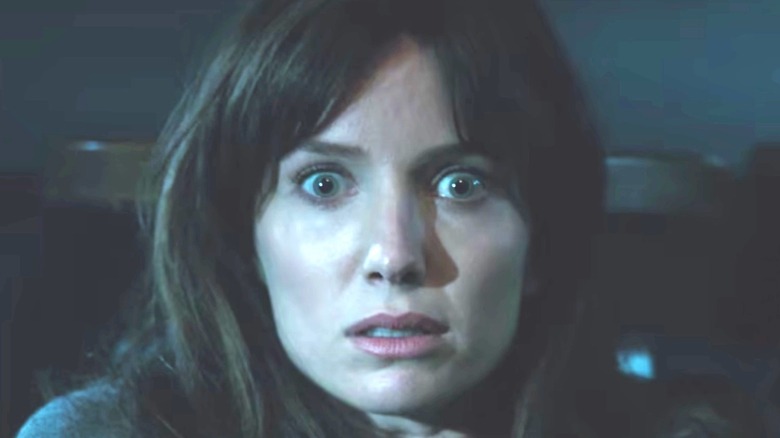 Warner Bros. Pictures
In a recent interview with Total Film, producer and director James Wan spoke at length about a beloved '80s horror trope, his return to horror, and the highly-anticipated "Malignant." The horror thriller will hit theaters in September of this year, and stars "Annabelle" and "Peaky Blinders" actor Annabelle Wallis as its protagonist.
The "Saw," "The Conjuring," and "Aquaman" director had something very specific in mind when he began work on "Malignant," and as he explained to Total Film, the pivot back to the horror genre was a kind of homecoming for him. "The goal was to go back to my indie horror roots," he said, "but at the same time, do something that I've never done before." 
With so many horror films on his extensive resume, something he's "never done before" could have been hard to find. Luckily, as the "Saw" franchise and successful series like "American Horror Story" and "Slasher" have proven, horror is a genre that lends itself to endless iterations and interpretations. With "Malignant," Wan drew inspiration from and sought to breathe new life into a decades-old trope.
James Wan's new horror movie pays homage to an old trope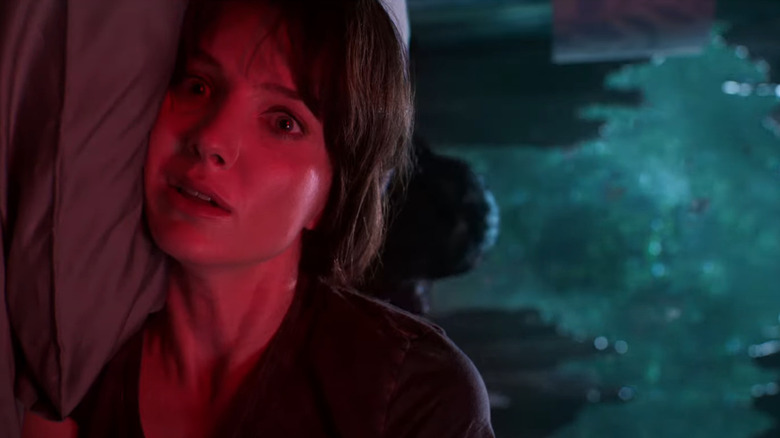 Warner Bros. Pictures
Of the plot of his new thriller, Wan told Total Film that it's his interpretation of "that particular '80s trope of storytelling where a victim starts seeing through the vision of a killer. There was a period where there were a lot of movies like that, and I'm a big fan of that particular sub-genre. Movies like The Eyes of Laura Mars. I wanted to do my own version, crossed with my love of [Brian] De Palma and [Dario] Argento and [Mario] Bava" (via Total Film). 
In "Malignant," Wallis plays Madison, the victim of this horrific brand of killer clairvoyance who, as the outlet reports, is "plagued by horrific visions of gruesome killings that turn out to be real." Wan — who is currently working on a strangely horror-inspired "Aquaman 2" — wanted to tell an original story with "Malignant," and create something not attached to anything that came before. With regard to the inspiration behind his new film, he said he "felt like it might be cool to make something under the radar, that's not based on any IP." 
Of course, a James Wan vehicle can't stay under the radar for long. Now that fans have caught a glimpse of the chilling new trailer for "Malignant," we have to wonder if this isn't the start of a fearsome new franchise in the making.