Captain America 4 Is Officially In The Works With Anthony Mackie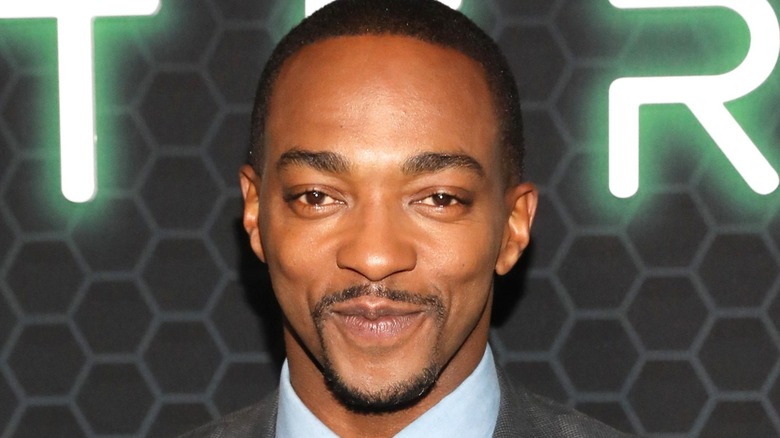 Monica Schipper/Getty Images for Netflix
Anthony Mackie is officially on board to star in "Captain America 4," Deadline reports, confirming that the actor who's been playing Falcon in "The Avengers" movies — and who transitioned to carrying the Cap's vibranium shield in "The Falcon and the Winter Soldier" — will play the iconic American hero in his next named outing. 
Of course, everyone already knows that the fourth "Captain America" movie, following Chris Evan's departure from the Marvel Cinematic Universe, was coming. The movie has reportedly been in the works since April 2021, with Malcolm Spellman ("The Falcon and the Winter Soldier") along to pen the script (via The Hollywood Reporter). At the time of that original announcement, Mackie wasn't attached to the film and hadn't heard anything from Marvel. According to Entertainment Weekly, Mackie apparently heard the latest news about the movie from a grocery store clerk.
As recently as late June, Mackie seemed to know more about "Black Panther 2" than "Captain America 4," as CinemaBlend pointed out. This most recent development basically makes official what everyone has been expecting ever since Mackie and Sebastian Stan's Disney+ TV series ended on April 23. Cap is coming back, and it's Mackie's show going forward.
It's too early to speculate about the plot right now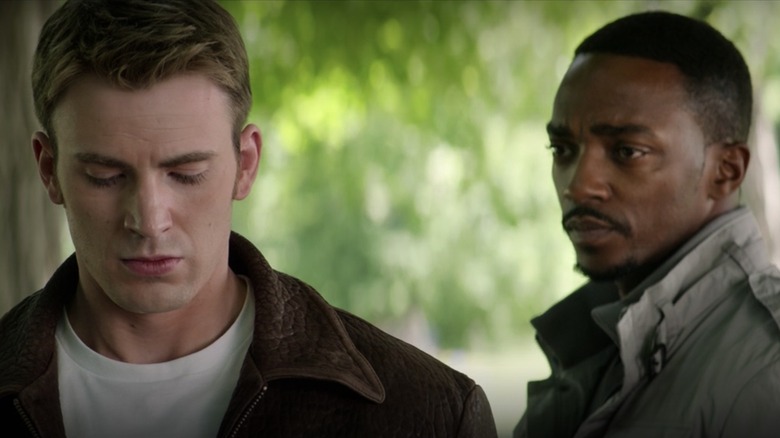 Marvel Studios/Disney
Speaking of Stan, it's apparently unclear whether or not "Captain America 4" will include his Winter Soldier, whose banter with Mackie was one of the bright points of the TV series that bears both of their names. Under the leadership of Kevin Feige, Marvel is apparently keeping a lot about the upcoming MCU movie projects under wraps. But this is definitely something fans hoped to see, along with a return of some kind for original Captain America Steve Rogers (Chris Evans), which was a rumor Deadline attributed to "sources" back in January 2021, and was then disavowed by Feige in March (via People).  
It will be a few years until "Captain America 4" comes to theaters, and in the meantime there's plenty of narrative coming in the MCU that will lead up to the events of the film, starting with "Shang-Chi and the Legend of the Ten Rings," and continuing in "Spider-Man: No Way Home," "Doctor Strange in the Multiverse of Madness," "Thor: Love and Thunder," "The Marvels," "Wakanda Forever," and every other upcoming Phase 4 TV series and film. 
Mackie's already played Falcon in five MCU films, starting with "Captain America: The Winter Soldier." His non-MCU credits include "The Hurt Locker," "8 Mile," and "The Banker." "Captain American 4" will be the actor's first solo superhero picture — finally. Deadline rightly calls it "an exceptional career moment for the Juilliard-educated actor who has been a bright spot in every film he's appeared in."