FBoy Island Fans Just Got The News They've Been Waiting For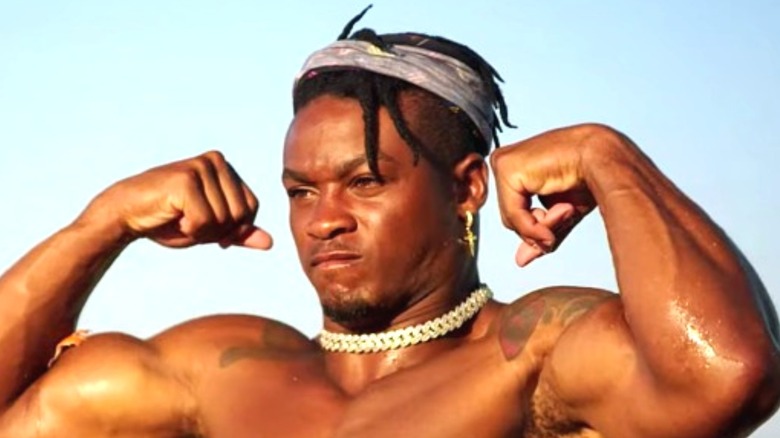 HBO Max
This summer, HBO Max released "FBoy Island," a reality dating competition series that sought to find out if FBoys can change their ways, or if nice guys will ever come out on top. The first season of the reality show was hosted by Nikki Glaser, a stand-up comedian and actor you might recognize from her brief stint on "Dancing With the Stars" or perhaps numerous Comedy Central roasts. 
Much like fellow beachside dating shows "Bachelor in Paradise," "Love Island," and "Too Hot to Handle," HBO Max's "FBoy Island" transports 24 guys and three bachelorettes to an obscenely gorgeous tropical location; in Season 1, it was the Cayman Islands. There, the three women mingle with the 24 men hoping to win their affection and hopefully choose them as a romantic partner. But there's a catch: 12 of the guys are "Nice Guys," the classic good-guy type who is actually on the show to find love, and 12 so-called "FBoys," who are there to do and say whatever it takes to get the cash prize — even if that means deceiving the women he is romancing.
The first season of "FBoy Island," which was the first series to debut in HBO Max's "Summer of Unscripted" lineup, was as juicy and dramatic as you might expect. Hearts were broken, betrayals were revealed, and love connections were formed under the Caribbean sun. Without a doubt, HBO Max's entry into the reality dating competition genre was an intriguing watch. Luckily for audiences, HBO Max has decided to return to "FBoy Island" for another season.
There will be more hearts to break and connections to make on FBoy Island Season 2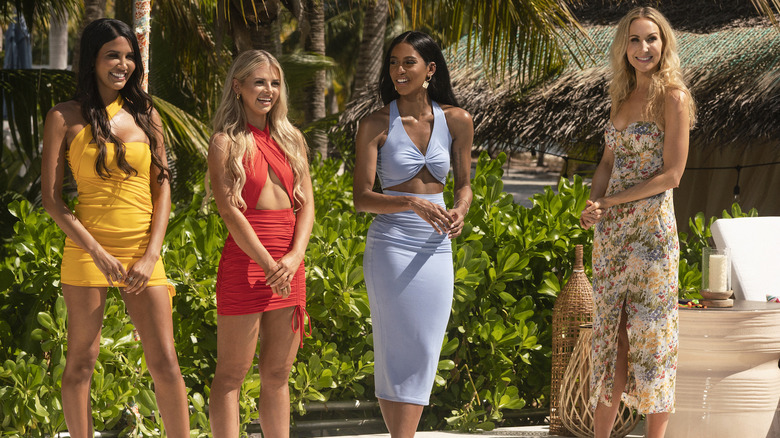 HBO Max
Per an official HBO Max press release, the streaming platform has officially renewed "FBoy Island" for Season 2. News of the reality dating show's renewal arrives nearly one week after a shocking Season 1 finale, which saw two of the three women looking for love actually finding their happy ending, while the third was left jilted. The dramatic finale capped off an exciting 10-episode run, which included awkward three-person dates, lots of fights between the guys over their true intentions, and host Glaser attempting to rehab the worst "FBoy" offenders. Glaser will return to host Season 2, three new bachelorettes will be cast as the women looking for love, and a fresh batch of men — 24, to be exact — will be joining them.
In the press release, HBO Max Head of Original Content Sarah Aubrey teased, "Season 1 undoubtedly kept the audience guessing but we have even more big twists in store for Season 2. To the next batch of Fboys, beware, we're coming for you!"
Glaser also offered a statement on the "FBoy Island" Season 2 renewal, which similarly teased the next round of the reality show, while also perfectly summing up what makes this show so eminently watchable: "I couldn't be happier about returning to 'FBoy Island' for Season 2. The only downside is that it confirms my greatest fear: that there are more than 12 Fboys on planet earth."
It's unknown when filming on Season 2 will kick off or what release date HBO Max will set. All episodes of "FBoy Island" are now available to stream on HBO Max.