Too Hot To Handle Season 3 - What We Know So Far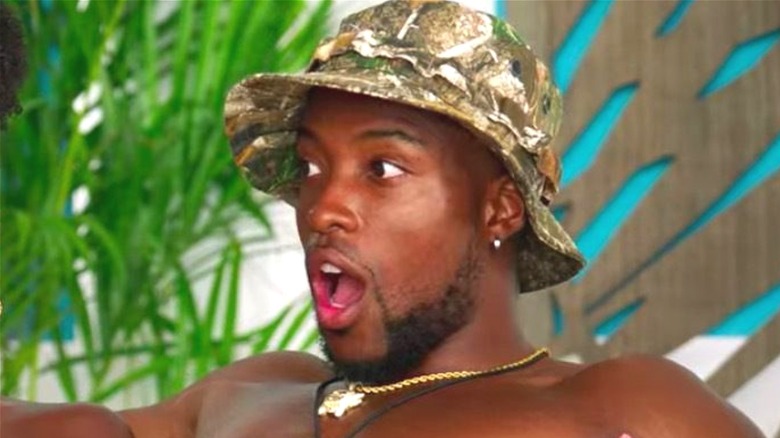 Netflix
The crazy Netflix dating show "Too Hot To Handle" is centered around a group of young, attractive single people tricked into participating in a competition that promises money if they can go without kissing or participating in any other sexual activities for four weeks. Season 1 was released on April 17, 2020, starting with a cast of 10 singles all vying for the $100,000 grand prize, with an AI host named "Lana" monitoring the whole thing. Here's a secret — they definitely break a few of the rules, and each time Lana deducts money from the total. The first time around, the show was filmed in Punta Mita, Mexico, and the group succeeded in winning a total of $75,000 split between the remaining contestants.
With two seasons already out, the most recent of which was released on the streaming platform on June 23, 2021, the reality show is a surefire hit, and fans want more. Thankfully, "Lana" will be back with a new crew of unsuspecting men and women hoping to find love or win some cash, and sooner than you think. Here's everything we know so far about Season 3 of "Too Hot to Handle."
When will Season 3 of Too Hot to Handle be released?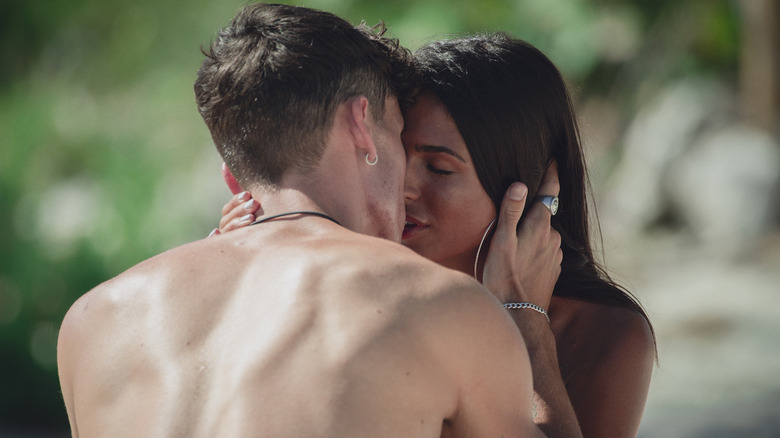 Netflix
In January of 2021, Netflix's VP of unscripted and documentary series, Brandon Riegg, revealed to Variety that "Too Hot to Handle" was officially coming back, stating, "The secret is out — we're thrilled to bring back 'Too Hot to Handle' for two new seasons in a tropical paradise." Seasons 2 and 3 of the popular reality series were filmed in 2020 in Turks and Caicos, produced back to back so that it would be easier to keep the truth of the show a secret from the new contestants. Obviously, they couldn't put the young men and women in the same house as Season 1 and not expect them to figure out right away that the show they thought was "Parties in Paradise," the title the production team gave the contestants when they signed on, is actually "Too Hot to Handle."
Because Season 3 was filmed right after Season 2, it's highly likely that Netflix is already finished with post-production and ready to go with the new episodes. This hopefully means that "Too Hot to Handle" fans will see Season 3 sooner rather than later, hopefully by the end of the year at the latest. While Seasons 1 and 2 were released one year apart, Netflix made a conscious decision to film the next two seasons consecutively, which indicates the desire to move more quickly going forward. Who knows, maybe we'll get lucky and see "Too Hot to Handle" Season 3 premiere before the end of the summer. 
Who will be in the cast of Too Hot to Handle Season 3?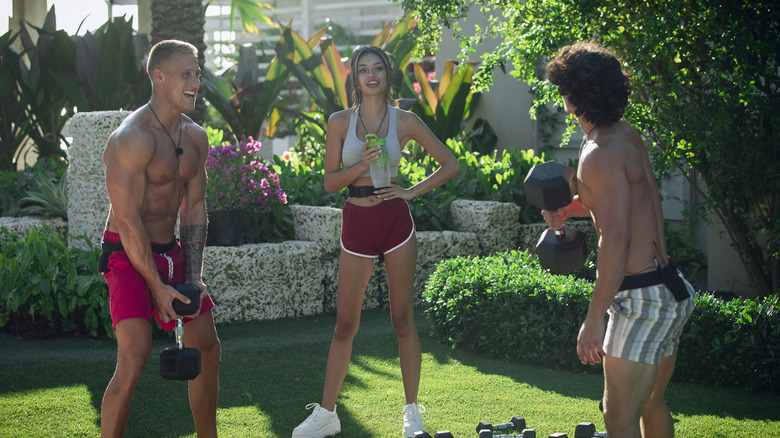 Netflix
The cast of "Too Hot to Handle" Season 3 is a little harder to predict than the release date, but based on trends in Seasons 1 and 2, we can make a few good guesses about what type of people might be featured. 
First things first, the show always starts with 10 cast members, but a few generally come and go over the course of the season. Many are models, like Emily Miller of Season 2, influencers on Instagram, TikTok, or other social media, or both. If there's an influencer you follow who is starting a new project and was conveniently absent for part of last year, they might just be in "Too Hot to Handle" Season 3. A few other professions that various contestants have had include lawyer, professional footballer, and personal trainer.
Also, while most of the cast has been American, both Seasons 1 and 2 have featured a few contestants from other places like England, France, South Africa, Australia, and Ireland. As both Seasons 2 and 3 were filmed together under COVID-19 guidelines and Season 2 managed to bring people from places like France, Canada, and New Zealand to Turks and Caicos to film within the current restrictions, fans can also expect a similarly international cast for the third round.