The Surprising Inspiration Behind Child's Play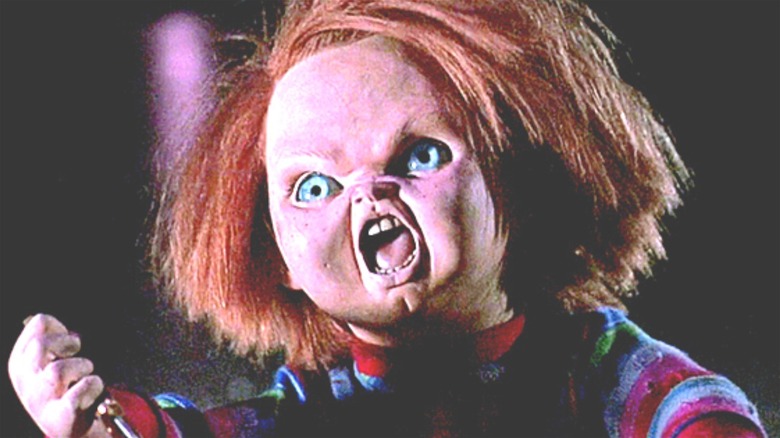 United Artists
Released in the fall of 1988, "Child's Play" seemed to have the words "cult hit" written all over it. That's not surprising, given that the film is about a children's doll named Chucky which, after becoming possessed by the spirit of a crazed serial killer, proceeds to terrorize a single mother (Catherine Hicks) and her six-year-old son Andy (Alex Vincent), whose body he hopes to inhabit for future killing sprees. In spite of that giddily campy setup, "Child's Play" surprised all by becoming a massive hit with the horror-loving masses, outgrossing even that year's best picture winner "Rain Man" with a whopping $33 million in ticket sales.
"Child's Play" also became an instant genre classic, creating one of the least likely (and most gloriously over-the-top) big-screen franchises in history. As any "Child's Play" fan can confirm, the Chucky movies have only gotten more bizarre with each new addition, including recent remakes and reboots. And in case you haven't heard, the franchise is also soon to get its very own small-screen edition. But even as unabashedly silly as the franchise has become, it seems the story that inspired "Child's Play" over two decades ago actually has roots in real-world events.
Child's Play took inspiration from a real-world event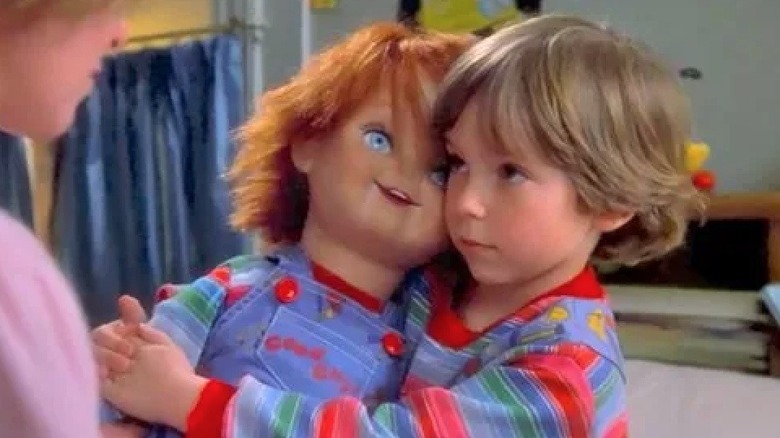 United Artists
You read that correctly. "Child's Play" — a horror flick about a possessed doll going on a killing spree — is based on real-world events. As covered by the folks at iHorror, the story that inspired Chucky comes out of Key West, Florida, circa the early 1900s. And yes, it is indeed a tale of a possessed doll, though apparently Robert the Haunted Doll has never gone on any sort of murderous rampage. 
Rather, the reportedly cursed doll (eerily decked out in U.S. Naval garb) has spent the better part of the last century-plus creeping out anyone who's spent time in his vicinity. That reign of terror began in 1909, when Robert was gifted to young Eugene Otto by his family's frequently abused servant, a staunch practitioner of voodoo who reportedly cursed the doll, giving it the ability to come to mischievous life by laughing, walking, and even speaking.
After years of tumult, Robert was locked away in the attic until after Eugene's passing in 1974. Unfortunately, the new residents of the Otto house found the doll and gifted him to their young daughter, who soon began reporting her own tales of terror. 
These days, Robert calls the Key West Martello Museum home, and employees of the museum claim he often changes position in the case overnight. He has even been found to have dust on his feet in the mornings, suggesting he's actually walking around at night, making this real-world tale even more terrifying.