How The Walking Dead's Jeffrey Dean Morgan Predicts Negan's Death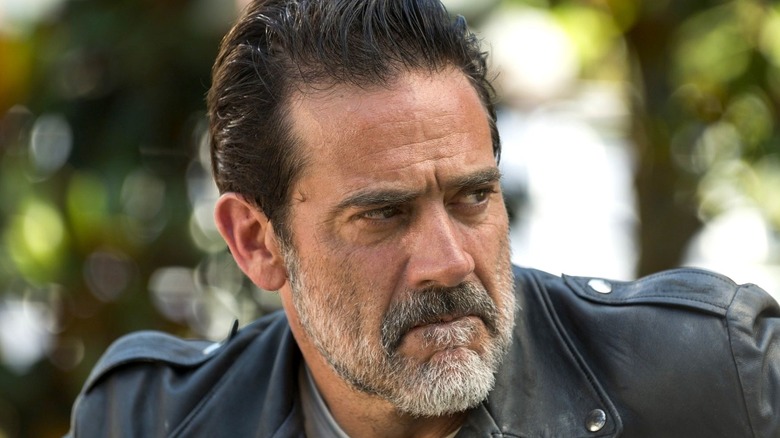 AMC
AMC's "The Walking Dead" has had a lot of great villains over the years, but Negan Smith, as played by Jeffrey Dean Morgan, is hard to beat. The character, who is also from the original comics, first appears in the season finale of the show's sixth season. It was a highly anticipated debut, as one of Negan's first acts is to murder fan-favorite character Glenn Rhee, played by Steven Yeun. From then on, Negan continues his reign of terror for a while, but eventually he is taken down. Despite that, Morgan's character has managed to survive to the 11th and final season of the series, which premieres on August 22, 2021 on AMC, or August 15, 2021 for AMC+ subscribers. 
Since Season 6, Negan has gone through some positive character development, forming an alliance of sorts with Melissa McBride's Carol Peletier, but he's also been lucky enough to avoid Glenn's widow Maggie Greene (Lauren Cohan), until now. Over the past few seasons, Maggie spends some time away from the main group, but she's back in Season 11 with a vengeance aimed directly at Negan. Will the reformed villain manage to make it through the zombie apocalypse along as well as Maggie's anger? Here's what Morgan thinks will happen.
Morgan foresees a deadly face-off for Negan and Maggie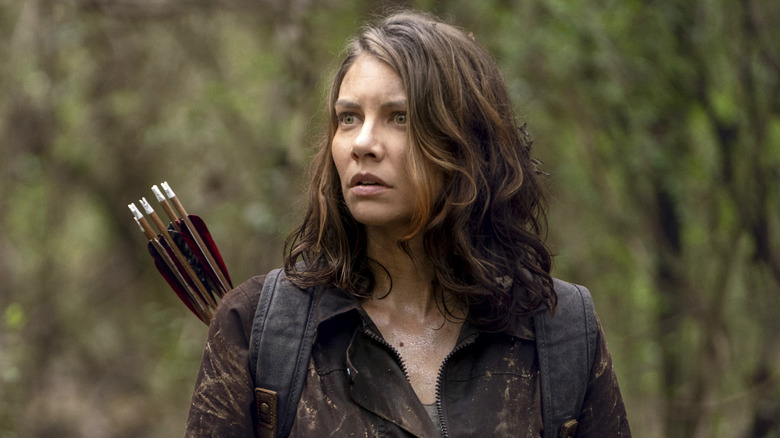 AMC
From Maggie and Negan's horrific first introduction to the current time in "The Walking Dead," it's been almost a decade, but there will never be enough time for Maggie to get over the loss of her husband Glenn. Negan makes big strides to prove his skill and loyalty to the group, even risking his own life to kill Alpha (Samantha Morton). But it looks like his biggest challenge has just begun. Talking with TVLine, Morgan said that Negan has a lot to worry about right now because "Maggie's back, and he's back at square one from nine years ago, show-wise." As for what will come of this situation, Morgan doesn't have high hopes, declaring, "I think she's going to have to kill him ... or he's going to have to kill her, especially as we find them in the first two episodes." 
While Morgan obviously has a better idea of how his character's story ends than the fans, the fate of both Negan and Maggie is very much still up in the air. Considering all the crazy things that have happened so far, it's not that far-fetched to imagine that both characters might survive to the end of the series, and even Cohan seems to think a more peaceful resolution is possible. Still, "The Walking Dead" has a long ways to go before the end, as Season 11 will air in three separate blocks of eight episodes, with the last episode to air sometime in 2022. But what if Morgan's prediction comes true and Maggie and Negan face off with intent to kill? Only time will tell who comes out on top.