Is S.W.A.T. Based On A True Story?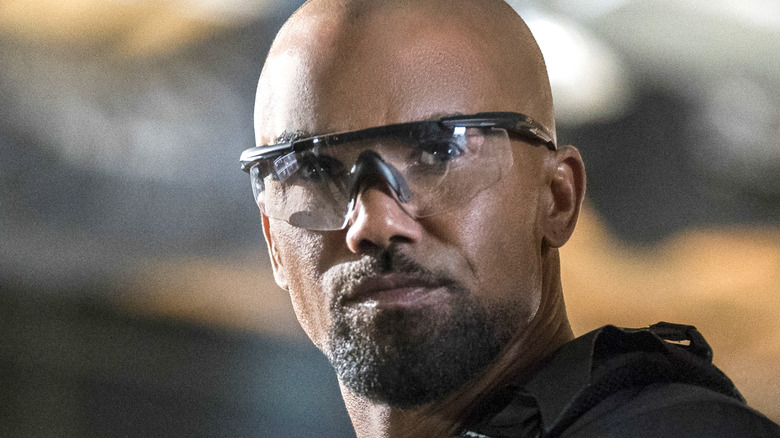 CBS
Shemar Moore, straight off of his long run on "Criminal Minds," took the lead role in the 2017 CBS series "S.W.A.T." Moore plays the character Sergeant Daniel "Hondo" Harrelson, a former Marine with a strong loyalty to Los Angeles and his community. The LAPD decides to take advantage of that and names Hondo as Sergeant and leader of a new Special Weapons and Tactics (a.k.a. SWAT) unit with the aim to improve the strained relationship between the LAPD and the local community. Also on his team are Officer James Street (Alex Russell), Officer Christina "Chris" Alonso (Lina Esco), Officer Dominique Luca (Kenny Johnson), Sergeant David "Deacon" Kay (Jay Harrington), and Officer Victor Tan (David Lim). 
"S.W.A.T." has had great success on CBS, with four seasons so far and a fifth premiering on October 1, 2021 (Deadline). Over the course of the show so far, "S.W.A.T." has taken on many difficult topics through its storylines, with a strong focus on racism. At the end of Season 4, Hondo's position as leader of the SWAT team is threatened after he publicly talks about racism happening within the LAPD and his department. One of his superior's tells him to take a break from the job, but going into Season 5, Hondo is surely not going to accept that, and fans are eager to see what happens next. But is the plot of "S.W.A.T." an original creation, or is it based on a true story? 
S.W.A.T. began as an original spinoff of The Rookies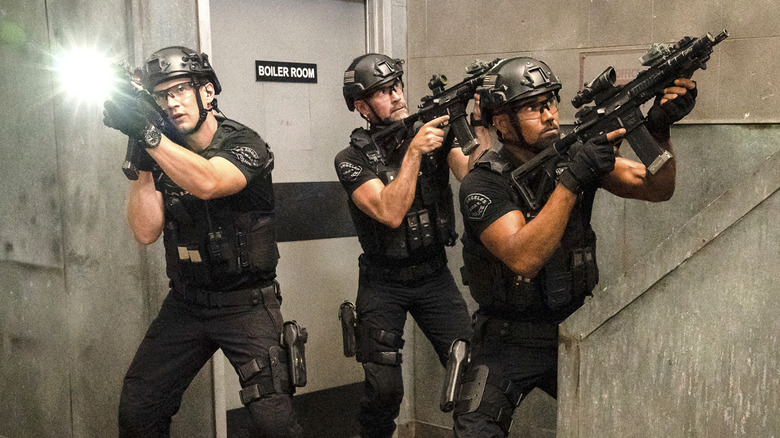 CBS
The television series "S.W.A.T." on CBS right now is actually the third version of the story. "S.W.A.T." began as a spinoff of the popular ABC crime procedural "The Rookies." The original television series aired for two seasons starting in early 1975 before it was cancelled. But that certainly wasn't the last we'd see of the franchise, as a movie version of "S.W.A.T." came out in 2003 starring Samuel L. Jackson and Colin Farrell, with Jackson playing Hondo, the character originated by Steve Forrest. Then in 2017, the story was revived once again by CBS, as a series jumping off of the film adaptation with a focus on race and police tension in Los Angeles. 
Unfortunately, there isn't any special true story that serves as inspiration for the current "S.W.A.T." series or its previous incarnations, but CBS put a lot of effort into making the new show as authentic to real SWAT teams as possible. According to an article on CBS detailing the behind the scenes of the show, executive producer Aaron Rahsaan Thomas revealed that the characters' gear comes from some of the same manufacturers as actual LAPD SWAT gear, and the cast went through real SWAT training led by SWAT tech advisor Otis 'Odie' Gallop, with Thomas saying that "These training sessions not only allowed our cast to learn proper SWAT tactics, but also bond as a team both in front of and behind the camera."
Taking inspiration from modern life in Los Angeles, the CBS series attempts to make the story of "S.W.A.T." feel as realistic and topical as possible, but overall, "S.W.A.T." is definitely an original, fictional series.