Is Lina Esco Really Leaving SWAT?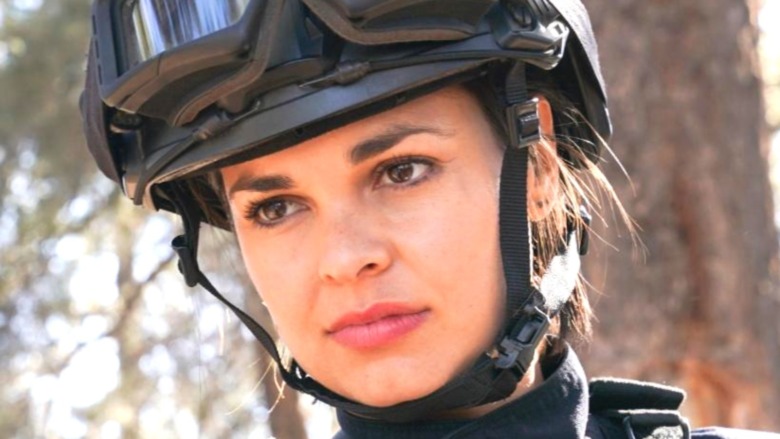 CBS
"SWAT" doesn't pull many punches when it comes to its characters, and Season 4 has certainly not done so with Christina "Chris" Alonso (Lina Esco). 
One of Daniel "Hondo" Harrison's (Shemar Moore) most trusted team members, this tough-as-nails former K-9 handler with a tragic past has been through an absolute wringer as of late. Of course, astute viewers already knew what was coming. Before the season started airing, executive producer Aaron Rahsaan Thomas told TV Line as much. "Through the course of the season we're going to take Chris through an emotional kind of whirlwind that's going to test her in a way that she hasn't been tested before," he said. "And certainly, her and Street's [Jim Street, player by Alex Russell] friendship will be affected by that." 
This has not been far from the truth. The season has seen Chris struggling with grief, loss, and conflicted feelings toward Street. Though she does enjoy the occasional success, she seems to be in the kind of downward spiral that won't exactly help her in her high-stress job. Given that "SWAT" has never been afraid to change the status quo with unexpected deaths and departures, and Esco is one of the handful of actors who have been part of the proceedings throughout the show's tenure, this has caused some to believe that Chris is on her way out. 
But is Lina Esco really leaving "SWAT?"
Lina Esco hasn't said she's leaving, but some fans are worried about her character's arc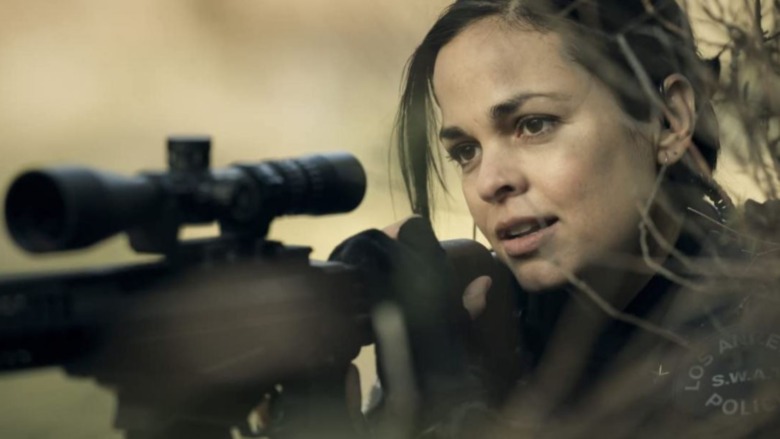 CBS
Thanks to Chris' Season 4 arc and the fact that the show has recently introduced a new female team member, Nora Fowler (Norma Kuhling), some fans have expressed concern that Lina Esco's character might follow Stephanie Sigman's Captain Cortez through the exit door. "Wait a minute is Lina Esco leaving #SWAT?" Twitter account @Thembileeh asked. "Why?" The rumors have been going on since the March 3 episode, "Buried," in which Kuhling's character joined the team. "Ahhhhhh Please tell me that Chris isn't leaving SWAT?" @SNOWQUEEN305 tweeted after the episode. 
Now, it's worth noting that at the time of writing, neither Esco nor the powers that be have spoken of a possibility that Chris' time in the show might be coming to an end, so until you hear anything official, there's no reason to assume otherwise. Here's hoping the character survives her hurdles and finds herself in a better place, and that said place is still on the show.