Fans Agree This Is The Worst Character In Demon Slayer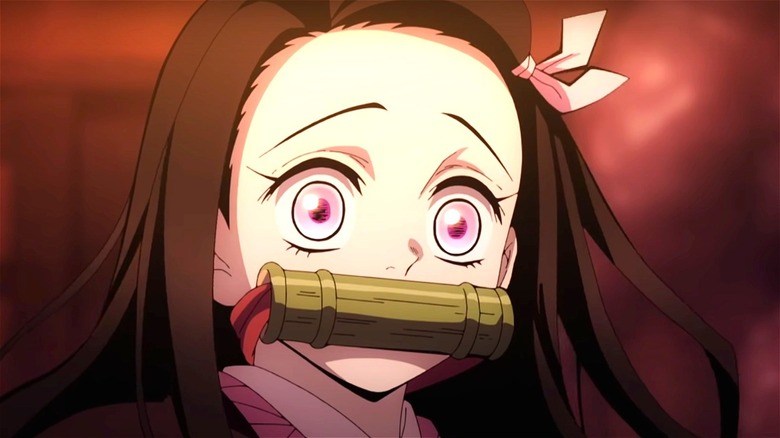 Aniplex
When the first and so far only season of "Demon Slayer" premiered on Netflix, the series was already one of the biggest anime currently running. The success of "Demon Slayer," however, is best represented not by its wildly successful first season but by the sequel film, "Demon Slayer: Kimetsu no Yaiba the Movie: Mugen Train."
Currently, "Mugen Train" holds the distinction of being the highest-grossing film in Japanese box office history. Upon its eventual release in the United States, "Mugen Train" was likewise a smashing success, becoming the most successful non-English language film ever released in theaters.
In short, then, "Demon Slayer" is a beloved series that may have already earned a spot in the pantheon of all-time classics like "One Piece" and "Naruto," if only due to the historic nature of the "Mugen Train" release. Of course, even classics like these films are far from perfect. In fact, among the sizable cast of characters in "Demon Slayer," one young demon hunter stands out as the least favorite among fans of the series.
Demon Slayer fans have a lot to say about Zenitsu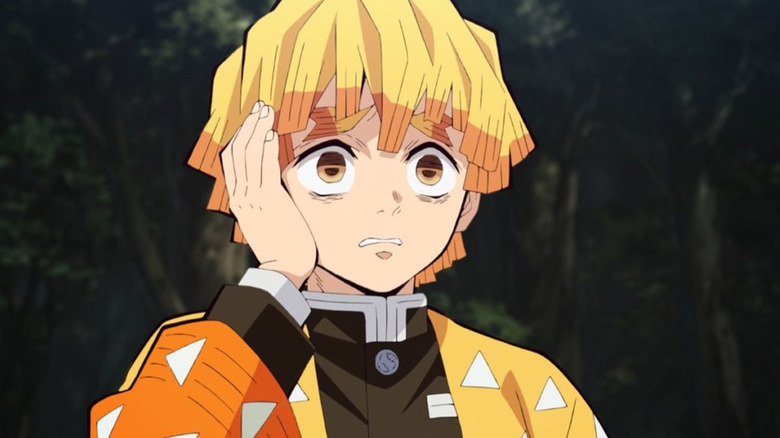 Aniplex
Upon his introduction, Zenitsu Agatsuma is begging a woman he met only moments before for her hand in marriage. The scene is the most cringeworthy moment in the show to date. Zenitsu has some genuinely heroic moments in subsequent episodes, but his dual tendencies to whine and court unwilling women persist as the series continues. As a result, a number of "Demon Slayer" viewers have described him as unpleasant or annoying.
One Reddit thread about the anime, for example, titled "Does Zenitsu get better?", describes him as "the most annoying anime character I've ever had to endure." For what it's worth, many replies affirmed that Zenitsu does improve over time; unfortunately, this positive development has occurred only in the series' manga source material and not yet in the show.
On the other hand, the majority of replies to a similar thread titled "Would Demon Slayer have been better without Zenitsu and Inosuke?" answered that the series would indeed improve by removing these characters. Others argued that, while removing both Zenitsu and fellow demon hunter Inosuke might be a step too far, the show could nevertheless benefit from dialing Zenitsu down a few degrees.
Zenitsu's negative reception among Western anime fans has inspired numerous other Reddit threads. When "Demon Slayer" returns for Season 2 in the wake of its "Mugen Train" success, then, Zenitsu will either have to do some growing up or risk retaining fans' ire.