The Fantasy Action Anime Series Everyone's Binging On Netflix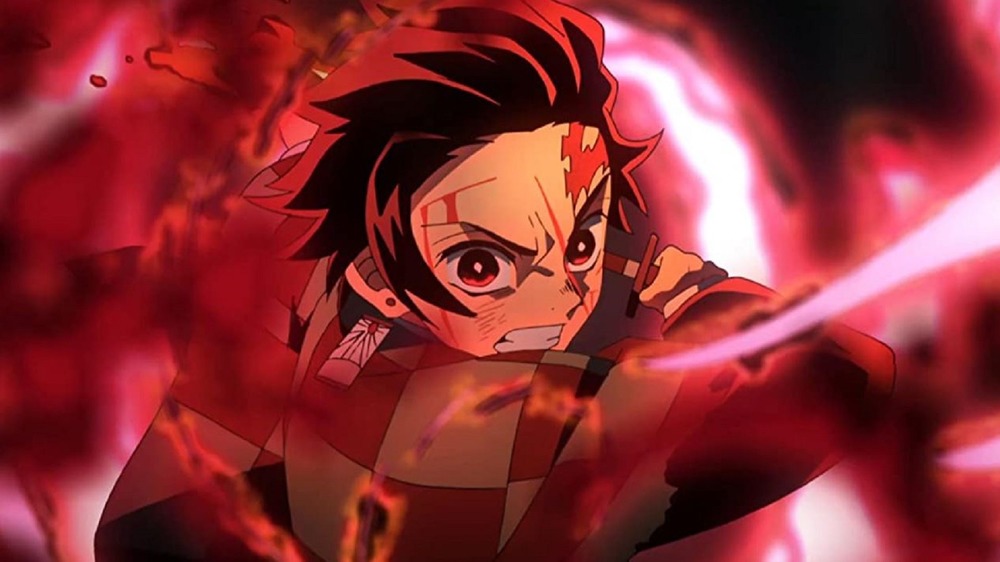 Ufotable/Adult Swim
Netflix might be known for adapting popular manga and anime to live-action, but while the streaming giant has been known to indulge in projects like Death Note, Cowboy Bebop and Yu Yu Hakusho, it has also shown an affinity for quality anime. Aside from realizing all the things about anime people get wrong, browsing Netflix's anime section is a pretty efficient way to sink an afternoon — or an entire weekend.
Right now, delighted Netflix viewers are able to scratch their anime itch by binge-watching one of the more interesting takes on the common "demon hunter"  trope, a popular series that manages to humanize both the hunters and their targets in a skillful and sometimes heartbreaking way. The show is an especially welcome addition to the platform's arsenal, because a movie based on the franchise recently became one of the hottest things in Japanese pop culture. 
Let's take a look at the fantasy action anime series everyone's binging on Netflix.
Demon Slayer is one of the hottest anime properties around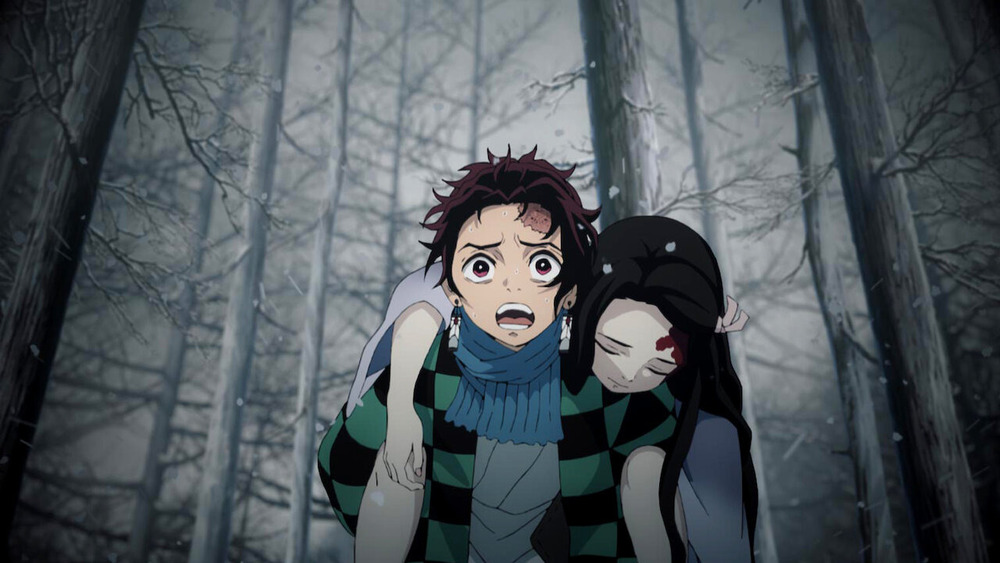 Ufotable/Adult Swim
The first season of Demon Slayer is indeed on Netflix, and it's pretty much essential viewing for fans of any anime genre. A full binge session can also serve as an appetizer for the show's sequel movie, Demon Slayer: Kimetsu no Yaiba the Movie: Mugen Train, the action-packed anime movie that just blew past Spirited Away's record at the Japanese box office. The tongue-twisting title became the fastest film to rake in 10 billion yen in the country's history, which is especially impressive when you consider that the previous record holder was a beloved Studio Ghibli classic.
Don't worry, though — this is not a case where you need to painstakingly slouch through the Demon Slayer show just to have enough background information to see what Mugen Train is all about. The series is plenty enticing in its own right, thanks to its captivating story about a demon attack victim who starts hunting down demons in turn, while also struggling with the fact that his sister is slowly turning into one. As one of the most popular manga and anime properties out there, Demon Slayer's hype train is so unstoppable that Japan's Prime Minister Yoshihide Suga has quoted it in an official committee session (per ComicBook.com). Thanks to Netflix, you can easily see what all the fuss is about.
Demon Slayer season 1 is now streaming on Netflix.