The Worst That 70's Show Season According To 36% Of People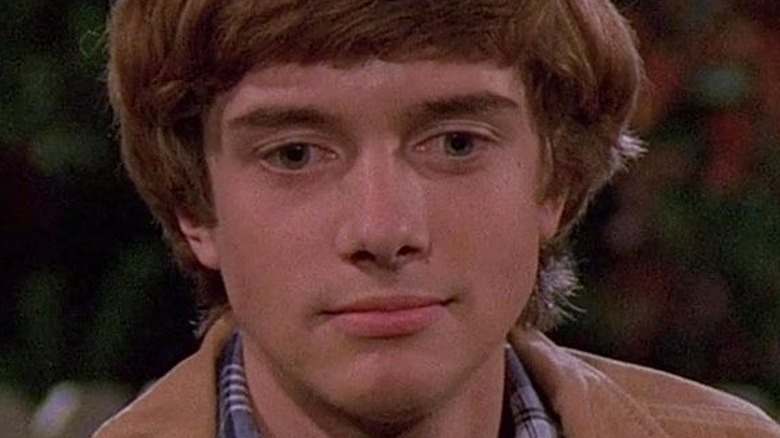 Fox
Let's face it: not every season of our favorite television shows is created equal. Any long-lived show will have a dip in quality, even if it only lasts for a single episode. Making it all the way to the end of a run without losing some portion of your audience is a creative miracle that ought to be celebrated. In most cases, though, all a show can achieve is a pyrrhic victory.
It's not surprising that a lot of fans of the period laugh-fest "That 70's Show," which lasted for eight seasons on Fox, have a least-favorite season of the show they can easily name. We asked 637 members of our American readership to point out which season of the popular sitcom they enjoy the least and one installment in particular took the win by a landslide, with every other season coming in with under 11%. Which season took this ignominious honor?
Eight was not great for this show
It's never a good sign when your protagonist runs for the hills. Some ensemble sitcoms like "Cheers" have survived one of its main characters leaving, but most shows rarely survive such a major loss. When Topher Grace — who played central character Eric Forman for seven seasons of the show — left the show to pursue a movie career, it was one of a series of moves that brought about the end of "That 70's Show" in its eighth and final season. That may be why 36% of the fans we polled declared it their least favorite in the bunch. It didn't help that Ashton Kutcher moved from series regular to recurring guest star that season to accommodate his own burgeoning movie career.
The introduction of Randy Pearson (Josh Meyers) as a replacement for Eric both in the circle and in Donna's (Laura Prepon) heart is likely another reason, as well as the shattering of the popular pairing of Jackie Burkhart (Mila Kunis) and Steven Hyde (Danny Masterson) to team Hyde with a newbie character, stripper Samantha (Jud Taylor), and Jackie with Fez (Wilmer Valderrama).