The Biggest Regret Mike Wolfe Ever Had On American Pickers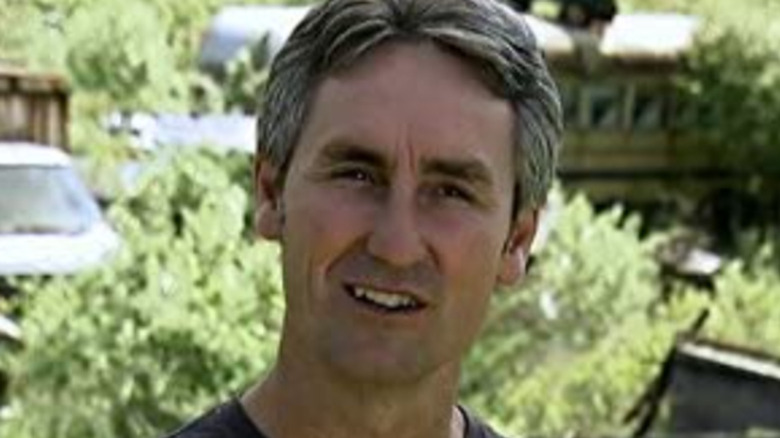 History
"One man's trash is another man's treasure" is a widely-used expression, but it's perhaps no more applicable than when used as a plot summary of "American Pickers." Since the winter of 2010, the series and its hosts — Mike Wolfe, Danielle Colby, and the recently fired Frank Fritz — have dedicated their time on the air to discovering artifacts and trinkets once thought to be lost to time. Their unending search for one-of-a-kind antiques and important pieces of history has taken them across the United States, introducing them to folks from a variety of backgrounds.
From private collectors of all things Americana to auctioneers looking to ship off various goodies to the highest bidders, innumerable individuals have done business with the "Pickers" cast. Their televised interactions are all pretty similar — showcasing Wolfe, Fritz, and Colby's exceptional eyes for spotting hidden treasure as well as their economic savviness when working out appropriate prices. Having done this for 325 episodes and counting, suffice to say they've added quite a lot to the two Antique Archaeology stores' inventory over the years.
However, given how long TV's favorite pickers have been at it, it should come as no surprise that they've made a few mistakes along the way. For example, the ever-busy Mike Wolfe had a particularly strong sense of regret toward one item he let slip through his fingers some time ago.
Those boots were made for walking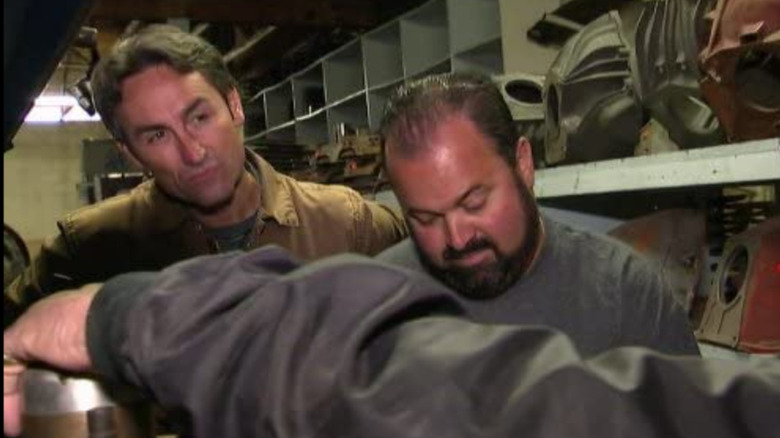 History
Back in 2012, Mike Wolfe got married to his longtime girlfriend, Jodie Faeth, and the newlyweds' budding family soon began to expand. Their daughter Charlie was born a mere seven months later, and as any parent would, Wolfe wanted to gift his first child something that came from the heart. As he told Country Living in 2016, he had an affinity for vintage kids' cowboy boots, and he wanted to get Charlie a pair. Sadly, the tenured "American Pickers" host explained that fate had other plans in mind.
"I once found a pair, but I sold them and immediately regretted doing so," Wolfe told the publication, but his regret didn't last for too long. He tacks on a happy ending to this story, noting, "When Jodi was pregnant, I found a second pair. It felt like fate, so I started collecting them." He even folded this personal anecdote into a helpful tip when it comes to displaying collectibles: maintain continuity on your shelves by buying multiples of similar items as opposed to random, mismatched ones. This streamlined approach is much more pleasing to the eye and can be used virtually anywhere in the home.
Given the sheer amount of classic cars, rare signs, incredible inventions, and more that have been unearthed by the "American Pickers" team, Mike Wolfe's regret for not keeping a set of kids' cowboy boots is somewhat surprising at face value. It's not until you consider their sentimental value, which made them all the more important to him in hindsight, that one can appreciate his desire to rectify his mistake.