Here's How You Can Watch The Walking Dead For Free On AMC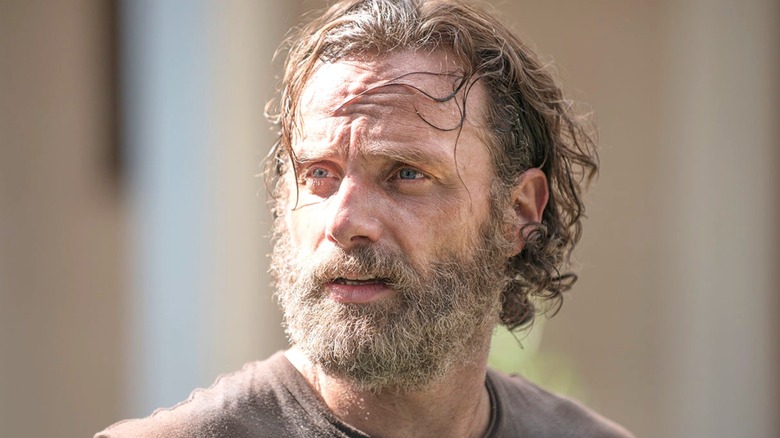 AMC
The beginning of the end is right around the corner for AMC's extremely popular TV series "The Walking Dead," as its 11th and final season is premiering on August 22, 2021. While fans are sad to say goodbye to the show, many are exciting to finally return to this world and see how the stories of characters like Daryl (Norman Reedus), Carol (Melissa McBride), and Maggie (Lauren Cohan) end. The main cast of characters that have survived to see Season 11 also includes Rosita (Christian Serratos), Eugene (Josh McDermitt), Gabriel (Seth Gilliam), and Negan (Jeffrey Dean Morgan), but fans will have to wait and see if all of them make it to the final episode alive. 
As people wait for the premiere to get here, many have taken to binge watching the whole series in preparation. But once new episodes start airing, some might experience difficulty watching as not everyone has access to the AMC channel, or their schedule makes it difficult to catch the episode at the time it airs. On top of that, AMC has started using a structure that has the episodes premiering on their AMC+ platform a week earlier. That means that some people will be able to stream Season 11's first episode on August 15, 2021.
Luckily for some Verizon subscribers, you just got the chance to join those early streamers of "The Walking Dead" with free access to AMC+. 
Verizon is giving away one year of AMC+ to customers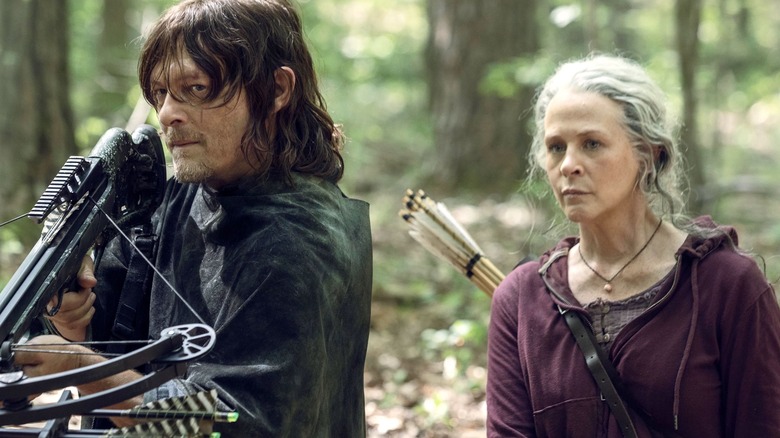 AMC
Verizon has participated in multiple promotions over the years with streaming services, such as giving away a free year of Disney+ to customers as soon as the streaming platform premiered. Now Verizon is taking that business structure to AMC+, offering a 12-month subscription to the service for any new Verizon customers (Deadline). The offer has already started and "applies to new internet customers at all speeds, or buyers of a smartphone on a new line with certain Verizon Unlimited plans." The timing of the deal purposely lines up with "The Walking Dead" Season 11's premiere, hoping to draw in new customers to Verizon in order to take advantage of the fantastic offer. As for what AMC gets out of this, there will be a higher number of AMC+ subscribers — even if they aren't currently paying for the subscription — who they hope will continue using the service after the year is up. 
So if you've been thinking about switching cell phone companies or simply need a new phone, you should definitely check out Verizon and see if you qualify for the AMC+ subscription offer. "The Walking Dead" fans will be an episode ahead of viewers from the regular AMC channel throughout the whole season, which is 24 episodes in total, giving them a head start on all the theories and major storylines. If you can, take advantage of this deal to stream the final season of "The Walking Dead," and maybe check out some other "Walking Dead" universe and AMC channel offerings.