Will There Be A Sequel To Free Guy?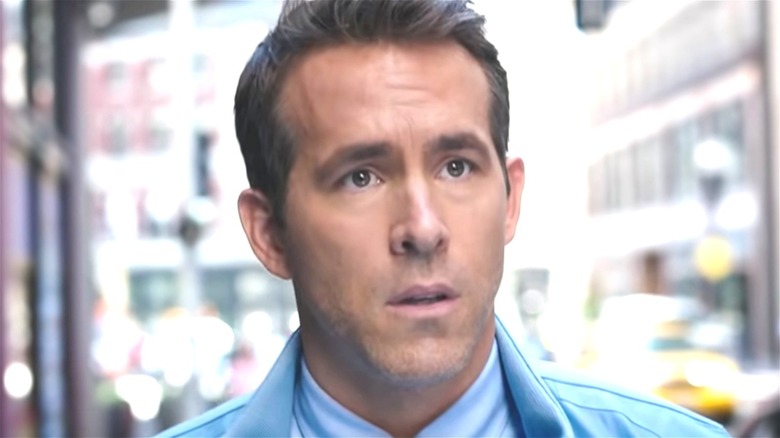 20th Century Studios
The Ryan Reynolds-led comedy "Free Guy" is earning positive reviews across the board. With an 82% Certified Fresh rating on the Tomatometer and a 95% audience score on Rotten Tomatoes, "Free Guy" is being called "frivolous fun" thanks to its stellar cast, unique concept, and witty humor.
Reynolds stars as a bank teller named Guy who doesn't realize he's actually a non-player character (NPC) in an open-world video game. When Guy tries on a pair of sunglasses that belong to a main player character, he suddenly sees his world through the eyes of what players usually see — and he slowly becomes self-aware as he joins another main character, Molotov Girl (Jodie Comer), on her missions. Meanwhile, real-world video game coders Walter "Keys" McKey (Joe Keery) and Millie Rusk (Comer) are trying to find proof that the game Guy lives in — called "Free City" — is actually a rip-off of their own game called "Free Life."
The rave reviews "Free Guy" has earned have fans asking the obvious question: Will there be a sequel?
Insert coin for another Free Guy
Star Ryan Reynolds confirmed that a "Free Guy" sequel is likely on the way in his typical sassy fashion — by tweeting about it. As reported by CBR, Reynolds penned the cheeky message: "Aaaannnnd after 3 years messaging #FreeGuy as an original IP movie, Disney confirmed today they officially want a sequel. Woo hoo!! #irony." "Free Guy" impressed at the box office by raking in $28.4 million during opening weekend, as well as a total of $51 million worldwide (via Deadline).
As one can determine from Reynolds's tweet, it took a while to bring "Free Guy" to life. According to The Hollywood Reporter, director Shawn Levy first read the script for "Free Guy" five years before it eventually premiered, but passed on it due to his lack of video game knowledge. As fate would have it, Levy and Reynolds eventually met, and in looking for a project to collaborate on, Reynolds pitched "Free Guy" again.
After a few COVID-related delays, "Free Guy" has finally made it to the big screen and is proving it was worth the wait — it's certainly one of the best sci-fi flicks of the year. Stay tuned for more updates on a sequel, and what could possibly be in store for Guy and the rest of the gang.