Who Will Replace Frank Fritz On American Pickers?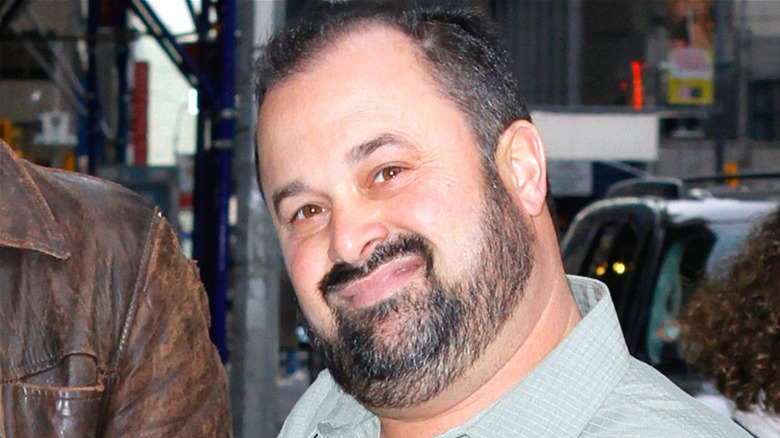 Donna Ward/Getty Images
Right off the bat, it's important to note that History Channel currently has no public plans to replace Frank Fritz, the longtime co-host of the hit reality series "American Pickers." Representatives from the network said as much in a recent statement to Us Weekly.
That said, the departure of Fritz, confirmed by the History Channel in late July of 2021, will leave a substantial hole in the program when it returns for its 23rd season. "American Pickers" has benefited from its stars' unique interpersonal dynamic for more than a decade, and it's hard to imagine anyone stepping up to the plate that could match Fritz's contributions to the show. It's equally hard to imagine, however, that the production team won't be making some phone calls in the near future, hoping to find a new on-screen partner for Mike Wolfe.
Fans have already started speculating about who might take over for Fritz — so has Fritz, in point of fact, who went so far as to voice his opinions publicly. "I think Mike wants to get his brother Robbie in there to replace me," the recently ousted Picker told The Sun in a recent interview. "I don't know why he's behaving like that towards me. You couldn't just stick two people in a van and get the chemistry you get from me and Mike." Harsh? Certainly, but that doesn't mean that History won't tempt fate by seeing if they can catch lightning in an antique bottle a second time.
American Pickers has a deep talent pool to choose from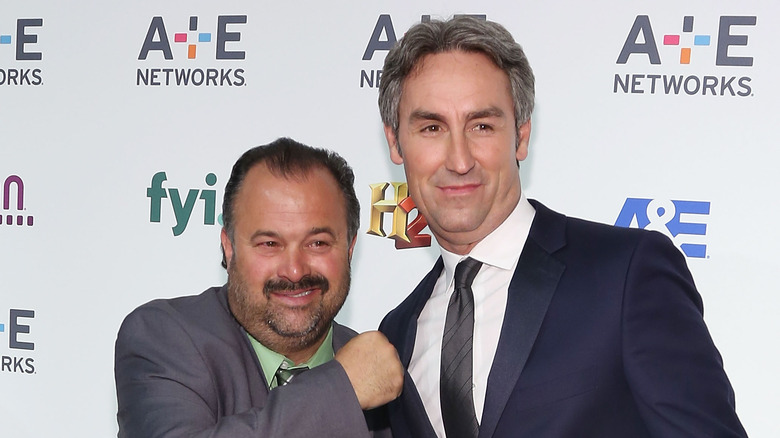 Taylor Hill/Getty Images
Frank Fritz isn't alone in his belief that Robbie Wolfe might be Pickering up where he left off. The second Wolfe brother has made more than a few appearances on "American Pickers" already, garnering a substantial social media following along the way. He's leveraged his popularity on the show to establish himself as a successful antiquer in his own right, running his shop and website for buying and selling vintage goods. There's no shame in keeping it in the family, and the "self-described historian and lifelong picker of antiques" would be a natural fit for the show moving forward, should the people in charge decide that a new co-host is in order.
Of course, Robbie isn't the only "American Pickers" alum with skin in the game. History has already confirmed that Danielle Colby, who has been with the show since its debut episode in 2010, will continue to work on the series during its upcoming season. The potential for Colby to get out from behind the counter more often seems very much in play. Bringing her one-of-a-kind perspective to "American Pickers" on a regular basis could mark a dramatic change of pace for the show — her website bio describes her as a person constantly "searching for answers and back stories that will help nurture the human spirit and at times allow us to sit in quiet reflection with the more macabre side of history." Additionally, playing a larger role on the series could potentially afford Colby a platform for bringing attention to causes that she feels passionate about. She describes herself as having spent "her free time in Puerto Rico continuing to aid in the rebuild of the Island while dedicating her time to orphanages, animal shelters, and raising awareness on the human trafficking crisis."
Frank Fritz's potential replacements just keep on coming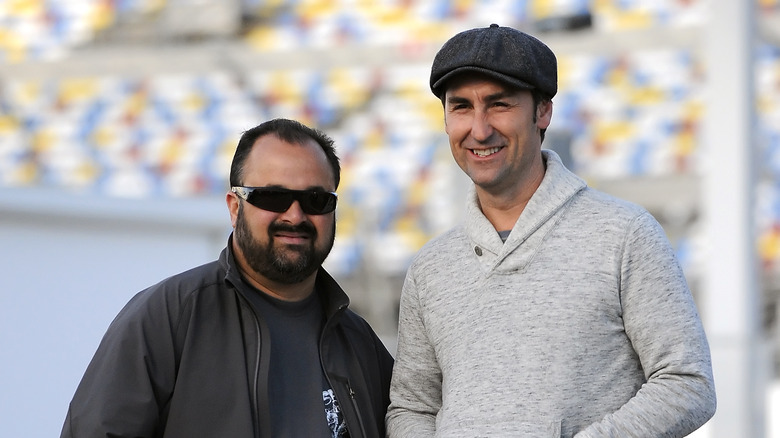 Jared C. Tilton/Getty Images
Meanwhile, "Jersey" Jon Szalay, Frank's interim replacement from the season 22 premiere "Pumps, Prints, and Picks," earned himself a few new fans thanks to his motorcycle expertise and obvious enthusiasm for the work over the course of a few guest appearances this year. He's described Mike Wolfe as his "soul brother" on social media following their on-camera cross-country adventures — if that's not the stuff that classic basic cable comradery is made of, then what is? — and his expertise in the field of car and motorcycle restoration would be a welcome addition to the program.
Then again, and we're just throwing this out there, Mike Wolfe did make a cameo appearance on "NCIS" a couple of seasons back, lending his expertise to Gibbs when a murder involving an antique bludgeon had the constabulary flummoxed. Mark Harmon hasn't been shy about discussing his intention to leave the hit CBS series since around the time that it was old enough to get a driver's license, and there are worse retirement plans than travelling the country looking at cool stuff for money. Most importantly, the man behind Jethro Gibbs would have a lot to contribute to the "American Pickers" family — by way of example, if the team ever needed to move a boat out of a basement, Harmon would basically be the guy to call.