Why Roberta Deeks Is The Best Minor Character From NCIS: LA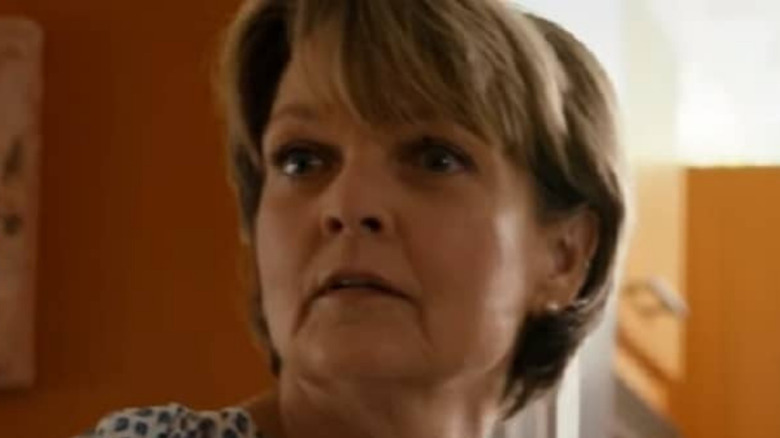 CBS
The cast of "NCIS: Los Angeles" is replete with actors and actresses from TV, movies, and even the world of music. Chris O'Donnell and LL Cool J respectively star as NCIS agents Grisha Callen and Sam Hanna, while Daniela Ruah and Eric Christian Olsen play Agents Kensi Blye and Marty Deeks. Actors like Miguel Ferrer, Claire Forlani, and Scott Grimes have had recurring roles on the show, per IMDb. The series has a roster of impressive secondary characters who have crossed the path of the L.A. branch of the NCIS, and each of them makes for entertaining television.
Still, of all the lesser characters that have graced the screen on "NCIS: Los Angeles," one person who has stood out in a good way is Roberta Deeks (Pamela Reed), Marty's mother. Since her debut on the series, she's been a source of playful aggravation for Deeks and a source of comfort for the entire L.A. team. Simply put, she's an absolute treasure.
Roberta Deeks is a wonderful mother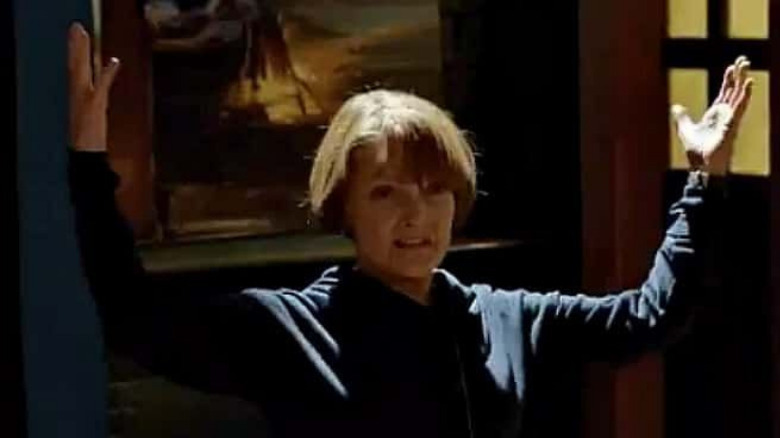 CBS
First appearing in Season 7's "Citadel," Roberta Deeks quickly established herself as the source of her son Marty's own snarky sense of humor as well as his big heart. Marty himself had a hard life with an abusive father, a relationship that deteriorated to the point he shot his dad non-fatally, as recapped by Screen Rant. His father went to prison for his abusive behavior and Roberta and Marty deepened their relationship, a bond of deep affection mixed with playful sarcastic barbs at each other. In time, Roberta would form a bond with the other members of the L.A. team, from offering support and care to Kensi to sewing up Sam's shirt at a wedding.
The world of "NCIS: Los Angeles" can get pretty intense at times, but it seems whenever Mrs. Deeks appears, that tension is often cut with a great deal of humor and genuine warmth. She's definitely one of the bright lights of the series.
Pamela Reed is an accomplished actress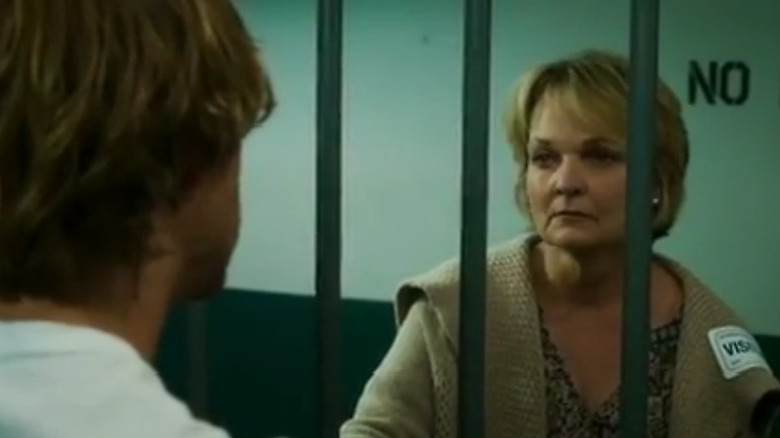 CBS
You may not immediately recognize Pamela Reed, but she's got an impressive resume: from Trudy Cooper in Philip Kaufman's "The Right Stuff" to Alison Langley in "Bean," to the sharp political satire of Tim Robbins' "Bob Roberts," Reed is a talented actress with a gift for both comedy and drama. Reed is likely most recognizable as the hypoglycemic partner of Arnold Schwarzenegger's Detective John Kimble in the 1990 action-comedy "Kindergarten Cop." In the film, she has to drop out of an undercover position at a public school due to health issues and have Kimble take over for her. Reed has a proven record of playing parts that can be dramatic or comedic, and she combines both in the role of Roberta Deeks, who is equal parts hilarious and heartfelt.
The world of "NCIS: Los Angeles" can be a grim place, but Roberta remains a source of comfort, humor, and heart. While we don't know if or when she might return, we definitely hope it's sometime soon.