Eric Olsen Just Revealed A Spoiler For NCIS: LA Season 13's Premiere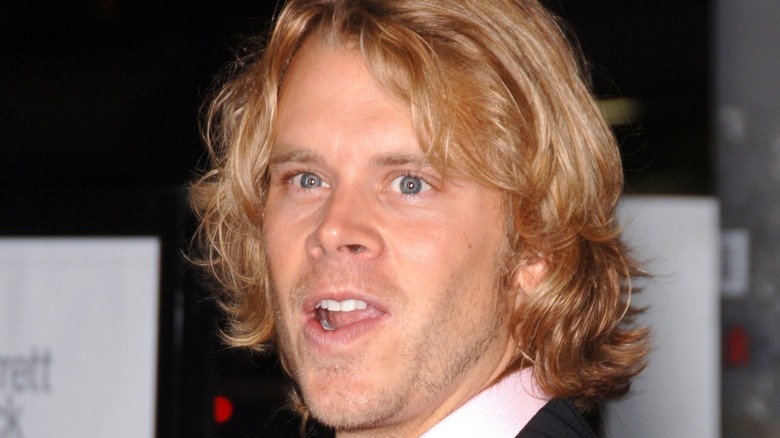 Shutterstock
"NCIS: Los Angeles" has been set for an October 10 return for its 13th season, and in advance of that happy day, filming has begun. That means the social media teases are beginning already, and a recent one from the set offers a fun spoiler sure to get viewers excited. 
There's a short video attached to a tweet that was published to CBS' Twitter account, showing actor Eric Christian Olsen conducting and recording an impromptu video preview. Olsen says, "Tell us more about your first scene," and one of the show's directors replies, "Oh my God, you're gonna love it but I can't say. It's gonna be a stormy — dark and stormy night." Olsen, who plays Marty Deeks, says, "Dark and stormy night? I'm already here for it. .. And then what happens?" The director says, "There's chaos, things explode..." And then Olsen interrupts, saying, "Deeks comes in shirtless. Tell us more." The director says, "And then we go to the title sequence!" and Olsen ends with a quip. 
Fans will surely be lining up to watch now. They do seem excited — if sentiments like @tmkaudrey's are any indication. "Best news! it couldn't have started in a better way," they wrote, adding handclap and fire emoji. Another viewer, referencing Deeks' love interest on the show, posted, "Deeks comes in Shirtless? Kensi will love that." Of course, the little spoiler from Olsen doesn't reveal a lot, considering that we don't know what is exploding, where the chaos is happening, and why Deeks is shirtless at all.
Season 13 of NCIS:LA promises plenty of action and drama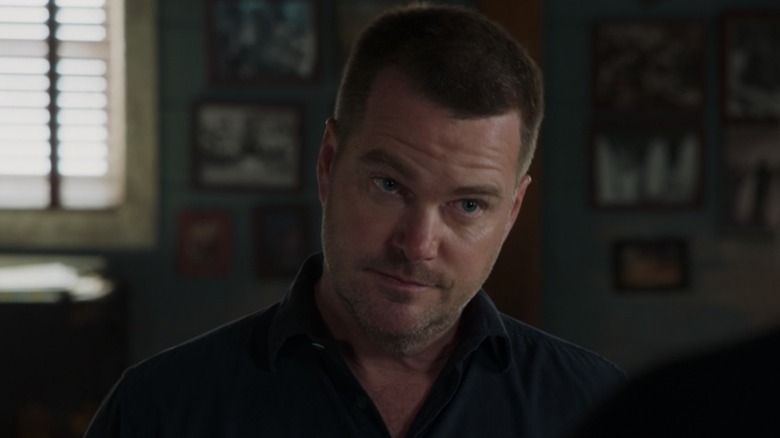 CBS
Deeks and Kensi (Daniela Ruah) will face some challenges in Season 13 that have to do with their future as a family and the fact that Kensi is being targeted by a murderer, David Kessler (Frank Military), who wants revenge because she played a part in his arrest. Another storyline to be covered in the 13th season has to do with the continuation of Callen (Chris O'Donnell) and Anna Kolcheck's (Bar Paly) relationship, which was a bit derailed in Season 12 after he found that she had lied to him.
Additionally, the role of retired Navy Admiral Hollis Kilbride (Gerald McRaney) is getting more play this season, too. McRaney, who has been a recurring player on the series for seven years, is becoming a series regular (via Deadline). At this point it's a bit unclear what his character, who has provided counsel and assistance to the NCIS team, will be doing every week, but he comes in to help fill the gap left by the departures of agent Nell Jones (Renée Felice Smith) and techie Eric Beale (Barrett Foa). Also returning to the fold is Hetty (Linda Hunt), who unpacked her belongings in the final episode of Season 12 and may end up sharing duties with Kilbride.
Of course, shirtless Deeks is definitely a great way to get people to tune in. We want to know why he's starting the season that way and we expect other fans will too, so hopefully, that's a harbinger of good things to come this fall on "NCIS: LA."