Is Jon Lindstrom Really Leaving General Hospital?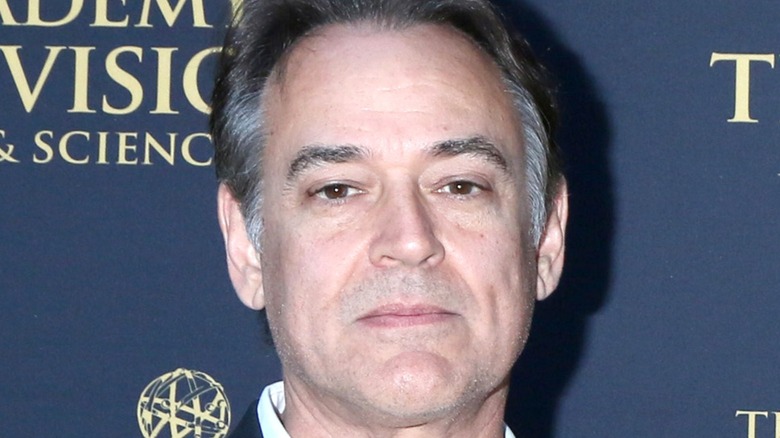 Shutterstock
There's a reason evil twins have become a staple of soap operas. 
The trope allows series an easy way to dive headfirst into so many of their favorite storytelling tricks: Mistaken identity, sudden unexpected betrayal, efficient and budget-friendly casting. To keep the wheels (or the world) turning for so many years and so many episodes, every character has to be a source for potential conflict, and that's easy to do when you can never be sure whether someone is who they say they are. 
For actor Jon Lindstrom, the challenge of coming back to the dual roles of psychiatrist Kevin Collins and the murderous pediatrician Ryan Chamberlain on "General Hospital," has been a welcome one these last few years. As the actor told TV Insider in a 2019 interview, "I haven't had this much fun since I started the show in 1992."
But new rumors peg Lindstrom, who has spent roughly 20 years on "General Hospital" and its spin-off, "Port Charles," as the latest cast member to be preparing an exit from the show in the not-so-distant future after a secret Kevin's been keeping from his closest friends and family gets revealed, turning them against him.
What will happen to Jon Lindstrom's characters if he leaves?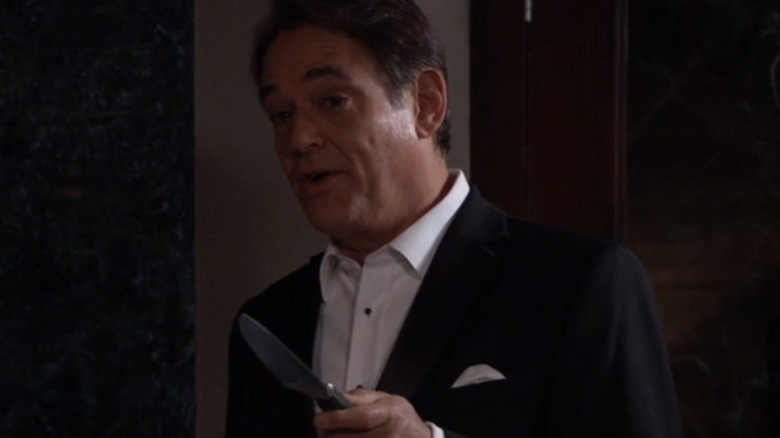 ABC
According to Soap Opera Spy, rumors of Lindstrom's departure were sparked by an alleged leaked script in which Kevin Collins' wife Laura (Genie Francis) learns that her husband has been lying to her about the nature of his evil twin's condition — most importantly, that Ryan is not really paralyzed.
That's a big deal, considering Kevin's brother is a diabolical serial killer who used his condition to get out of maximum-security prison and into a much less secure facility. Much of Kevin's motivation throughout his time on "General Hospital" has revolved around trying to treat his brother's murderous impulses, but so far it's had little effect. Considering that Ryan has killed more than a dozen people in the show's history and attempted many more murders, Kevin is just about the last person left to feel any sympathy for Ryan.
In the alleged leaked script, Kevin's lying to protect a serial killer –– again, in this case –– is the last straw for Laura, who divorces her husband. He finds comfort in the arms of Lucy Coe (Lynn Herring), and the pair beat it out of Port Charles.
Jon Lindstrom has left General Hospital before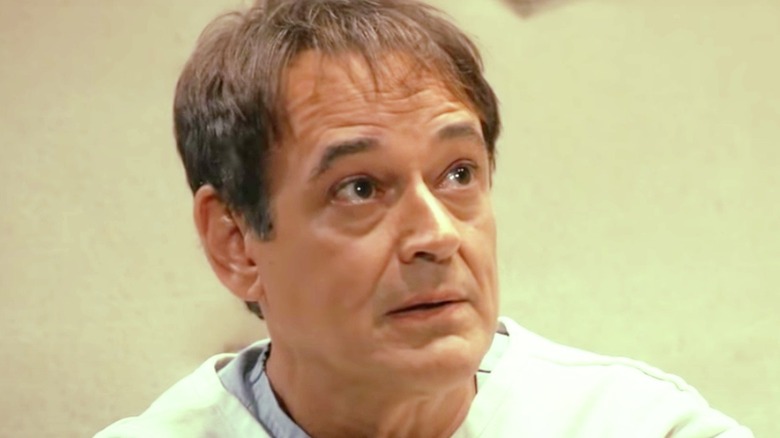 ABC
The thing about playing twins on a show is that if an actor wants to leave, then the writers have to get rid of two characters. The alleged scenario doesn't entirely clear Lindstrom of his obligations, since Ryan is still in play, but one imagines that if the time comes to get rid of Ryan once and for all there will be a long list of former victims and their relatives happy to be the person to end his tenure on the show.
Of course, once and for all is relative in the soap opera business. Longtime viewers know this isn't the first time Lindstrom has left the series. His original run on "General Hospital" spanned 1992 to 1997, playing both brothers, at which point he left to move to "Port Charles," where he stayed until that series ended in 2003. He returned to "General Hospital" for one year, then left the franchise entirely for nearly a decade, during which he appeared in episodes of shows like "CSI: Crime Scene Investigation" and "NCIS," and even did a two-year stint on "As the World Turns."
But Kevin Collins returned to "General Hospital" in 2013, and Ryan Chamberlain popped up again a few years later, reports of his death having been greatly exaggerated. If Lindstrom's departure doesn't involve a pair of identical bodies lined up next to each other –– and maybe even then –– there's a chance his potential departure may be more "see you later" than "goodbye."