Is Leslie Charleson Actually Leaving General Hospital?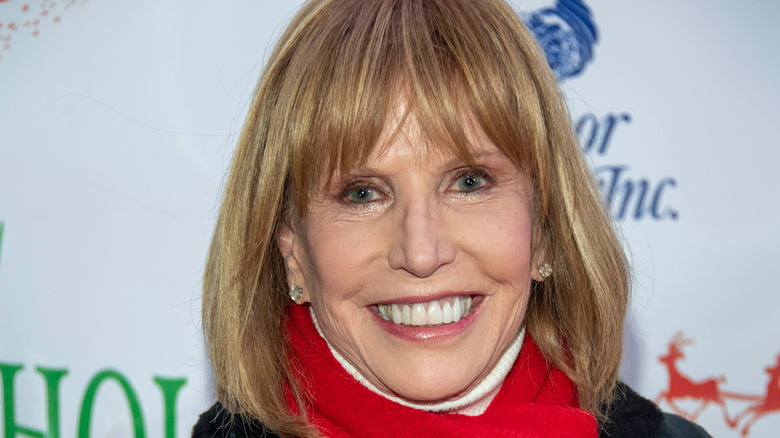 Shutterstock
As the longest-running cast member on "General Hospital," Leslie Charleson has definitely made her mark on the ABC soap opera. Charleson first appeared on the series on August 17, 1977 as Monica Quartermaine, at a time when "General Hospital" wasn't doing well with ratings and was on the verge of being canceled (soapoperanews.net). Thankfully, the cancellation never happened, and in 2021, "General Hospital" has been on the air for 58 years (History). Over the years, "General Hospital" has featured appearances from James Franco, Mark Hamill, and even Elizabeth Taylor back in 1981. As for Monica, the Chief of Staff at General Hospital and the owner of the Quartermaine mansion, she's been a huge factor in the show's success.
In 2010, Charleson was demoted from main cast member to recurring character, leading to less appearances on the series. Then in early 2018, Charleson suffered from an injury that required her to take a break from "General Hospital," with actress Patty McCormack taking her place for the time being. Charleson returned soon after, and in 2021 she's celebrating her 44th year on the show. Despite her long-running status, some fans are worrying for Charleson and her character Monica's future on "General Hospital," due to a distressing event happening on a recent episode.
Is Charleson actually leaving "General Hospital," and what does this mean for Monica?
As of right now, there's no reason to worry about Monica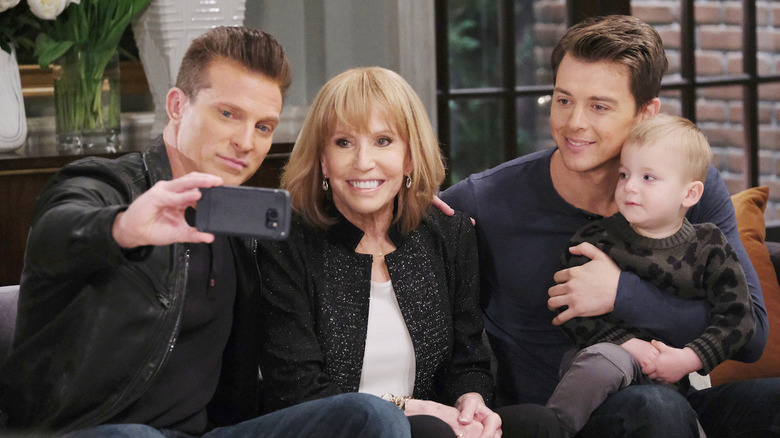 ABC
On May 20, 2021, "General Hospital" released a preview for the next episode that truly shocked fans. In the clip, Monica is sitting in a chair with a drink in her hand, when suddenly the drink falls to the ground and shatters. When the preview shows Monica's face, it appears that she's in pain or extremely scared, leading some fans to question whether the character might be experiencing a stroke or another medical emergency that might threaten her life. Other possibilities are that she might be poisoned by Peter August (Wes Ramsey), or she could simply be in extreme shock at seeing someone unexpected. In this case, the show might not be losing a cast member, and instead someone surprising might be returning to "General Hospital."
While Charleson's role on "General Hospital" has slowly grown more limited over the years, she seems stable and still invested in playing Monica. Along with that, long-running cast departures are usually made public long before the final episode, so fans have little reason to assume this is the end of Monica. People will simply have to tune in to future episodes of "General Hospital" to find out exactly what the shattered glass means.