These Are The Top Longest-Running TV Shows Still Airing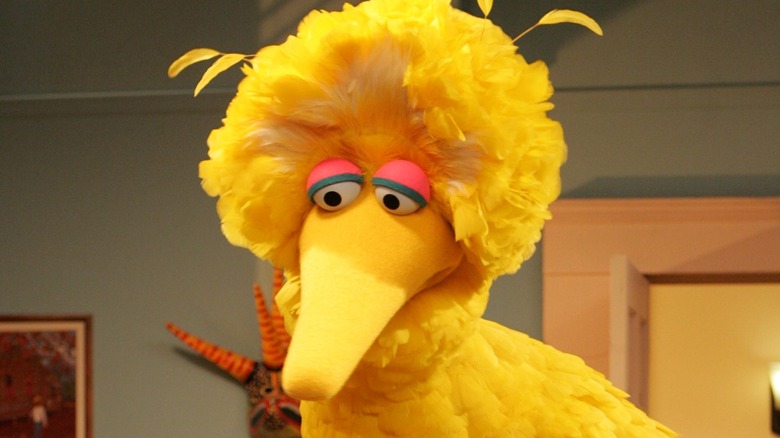 PBS/HBO Max
Television is an ever-shifting medium that often moves rapidly with the changing tastes of American pop culture. Back in the 1950s, critics said that the home TV set was a passing fad that would never threaten the might of the movie theater in the hearts of the American public. Whelp. These days, while the fate of movie theaters worldwide has been an embattled subject following the calamity of the COVID-19 pandemic, television hasn't come close to dying out — even with some strong competition from streaming services and online options.  While the method through which people consume television may change, it's undeniable that people still want to be entertained by the tube.
There's a good handful of shows that have managed to stand the test of time over the years. The longest-running continuous show on the air began in 1963, less than five years after television programming became a mainstream form of entertainment. What are the longest-running TV shows that are on the air currently? Keep reading to find out.
General Hospital has been around since 1963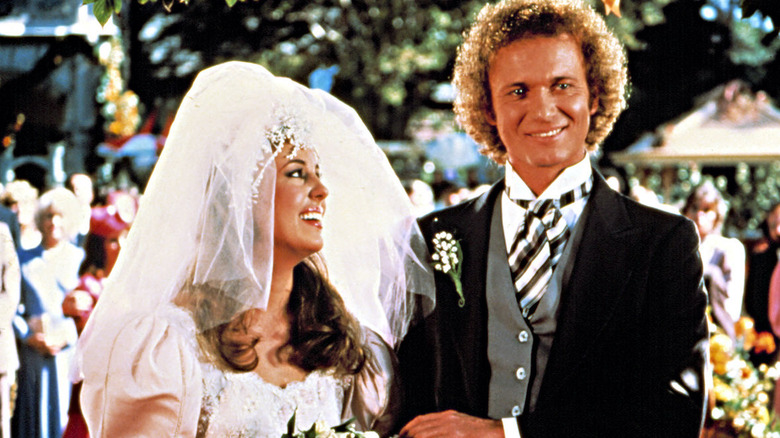 ABC
There's only a two-year difference between the longest-running daytime drama and its runner-up, but ABC's "General Hospital" takes the cake, besting NBC's "Days of Our Lives" by only two years. 
"General Hospital" is, in fact, the longest-running daytime drama currently on the air. It debuted in 1963 and originally focused on a core number of doctors and nurses who made up the staff of the titular hospital, eventually declared to be located in the upstate New York town of Port Charles. The show saw a major peak in popularity in the early 1980s — becoming a major cultural phenomena. According to ABC News, 30 million viewers turned in for the nuptials of Luke Spencer and Laura Webber, setting a daytime television record. It was even the subject of a big-screen movie parody, Garry Marshall's "Young Doctors in Love" and spawned a novelty musical hit, the Afternoon Delight's "General Hospi-tale." 
Since then, "General Hospital's" general focus has expanded to include mob wars, spy-related derring-do, and even aliens — yet doctors and nurses continue to roam the hallways of the hospital, which often results in illicit hook-ups and very large, loud explosions. All in a days work for the fine folks at "GH."
Days of Our Lives has its own devoted (and decades-old) fanbase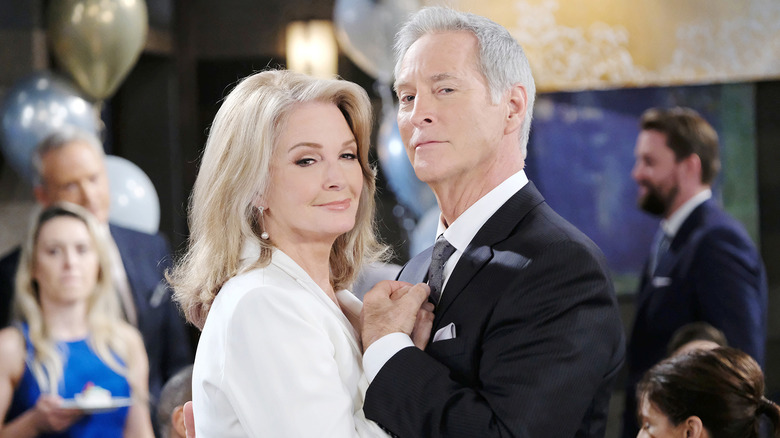 NBC
"Days of Our Lives," meanwhile, debuted in 1965, making in NBC's longest-running program and the second-longest running soap opera on the air. A midwest-set tale focusing mainly on the Brady, Horton and Dimera families, it has explored personal, everyday issues such as rape, alcoholism and teen rebellion — and featured such over the top scenarios as John Black (pictured above) exorcising a demon from the body of his lady love, the saintly Doctor Marlena Evans (also pictured above), plus an island where characters who were presumed to have been murdered by a serial killer were being held hostage (the serial killer was, incidentally, also the saintly Doc — did we mention that these plots were cooked up by "Passions" impresario James E. Reilly?).
"Days of Our Lives" was renewed for two more seasons in May 2021 by NBC (via the Hollywood Reporter), which means its mix of family drama, corporate intrigue, and star-crossed, mentally linked true lovers kept apart by amnesia will continue to play out for years to come.  
How long have you been on the 'Streets?'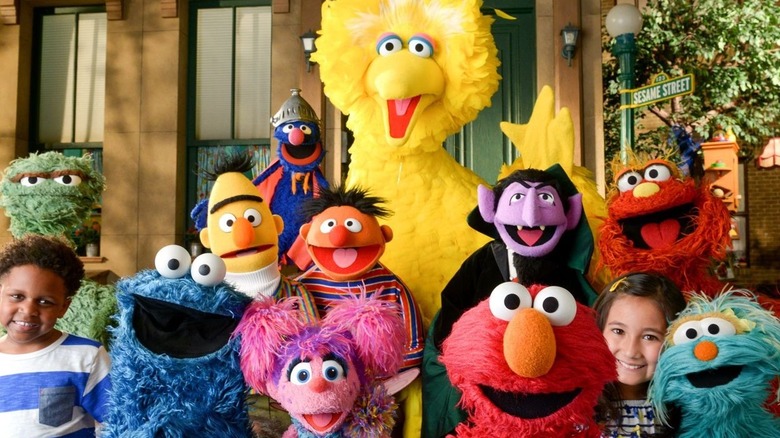 PBS/HBO Max
It's been nothing but sunny days since 1969 for Sesame Street, the much-loved, much decorated PBS (and now HBO Max) series. The show has taught several generations how to count, recognize numbers, speak American sign language, recognize colors and shapes, learn words, and learn how to cope with disasters, death and disease – and even appreciate pop culture. 
"Sesame Street" is such as staple for viewers at this point that there's little more anyone can do to laud it. It's been a daytime television staple for so long that it holds 180 Daytime Emmys, a record for any children's program. Characters like Big Bird, Bert and Ernie, Count von Count, Cookie Monster, Grover, Oscar The Grouch, and Elmo are pop culture icons. The street has seen deaths, marriages, births and divorces. And now you know that they're one of the the longest-lived children's programs of all time. Not a bad raft of legendary accomplishments. 
The name of the oldest nighttime drama may surprise you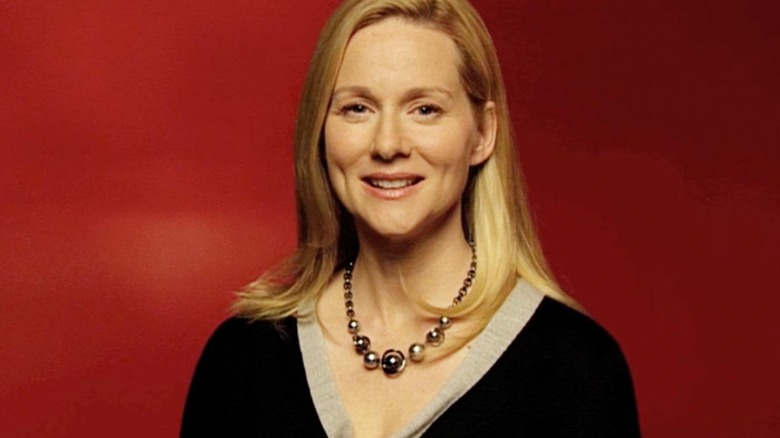 PBS
Fans of long-running nighttime dramas might presume that NBC's "Law and Order: SVU" is the longest-running prime time dramatic serial on television at the moment. But the spin-off series launched in 1999, and its nearest competitor became a pop culture staple in 1971, making it the longest-running anthology series on television.
PBS' "Masterpiece Theater" might not be what drama viewers immediately conjure to mind when they think of a long-form series. But the long-running drama anthology — which imports British miniseries, short-run series and other limited-run programming, occasionally based around classic literature, though some of their subjects have been contemporary pieces with modern flair — has been chugging along in the primetime hour for decades now, which might startle viewers who only recall the show from its "Sesame Street" parody featuring Cookie Monster as "Alastair Cookie." 
Currently, the "Masterpiece Theater" imprint is known as "Masterpiece," and shows everything from the dramatic serial "Downton Abbey" to the recent hit "Sanditon." It's hosted by award-winning actress Laura Linney.
Among game shows, this one stands head and shoulders above the rest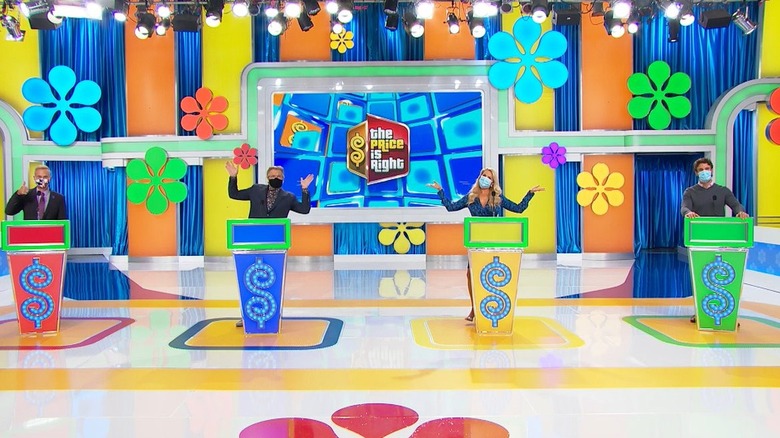 CBS
Generations of sick kids, housebound adults, elderly people, and vacationing folks have been watching "The Price is Right" for decades. The gameshow debuted in 1971, and has been a CBS daytime staple for just as long. Bob Barker was such a cultural figurehead that he ended up with an immortal cameo in "Happy Gilmore" ("The price is WRONG, Bob!"), and any adult over the age of thirty five can likely recite his plea for pet owners to spay and neuter their animals.
Drew Carey has proven to be an able replacement for the retired Barker, guiding the show through primetime installments and holiday specials. Not much about the show has otherwise changed, aside from the modernization of some of the prizes and games. But you can still play "Plinko" and you can still spin "The Big Wheel," which has been enough to thrill thousands of viewers for years.
This soap isn't quite young anymore, but its characters remain restless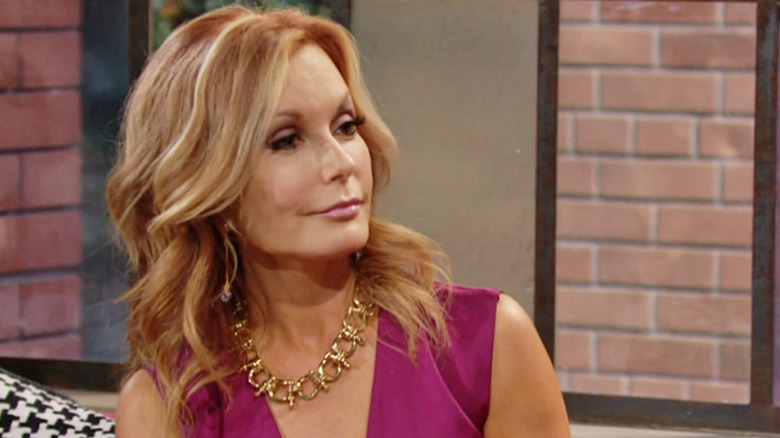 CBS
There's an awful lot of soap operas on this list, which goes to show how devoted their fanbases tend to be. CBS' "The Young and the Restless" started in 1973, and is not only the most popular daytime drama on the air for decades running, but is CBS' oldest currently-airing dramatic program. 
The soap focuses on the dramatic happenings in Genoa City, Wisconsin. Though it once focused on the Brooks and Foster clans, its central families evolved and are now the mega-rich Newman family and the just-as-mega-rich Abbott clan, and the never-ending war between Victor Newman and Jack Abbott for control of both of their family's fortunes. Other families — the talented Winters clan most chiefly — have centered the show's narrative since, but what keeps fans coming back to the series continues to be the battle between "The Mustache" and his blond rival.
"Y&R" was the number one daytime drama for 25 years running, according to Today, an unheard-of total of years ,and a total any primetime show would be proud of.
The oldest variety show has a 46-year pedigree
NBC
NBC's "Saturday Night Live" has fallen in and out of the pop culture zeitgeist over the decades, but 46 years in, it still manages to draw headlines and eyeballs (remember when Lil Nas X ripped his pants while pole dancing during the 2020-2021's season finale?). 
The sketch comedy series has hosted dozens of famous faces, from the infamous to the revered, and even a few political figures along the way. On its talent rosters, comics as varied as John Belushi and Phil Hartman, Gilda Radner and Jan Hooks, have been regular members of the show's acting troupe. Even though it's suffered through some major low-lights and controversies, it remains — undeniably — a major part of the cultural landscape even after so many years on the air. The longest-running sketch comedy and comedic series on all of TV, it still manages to outstrip "The Simpsons," its closest comedic competitor in longevity, by fourteen years. That's quite an accomplishment for any regularly-airing comedy.
This "Wheel" has been spinning since the 1970's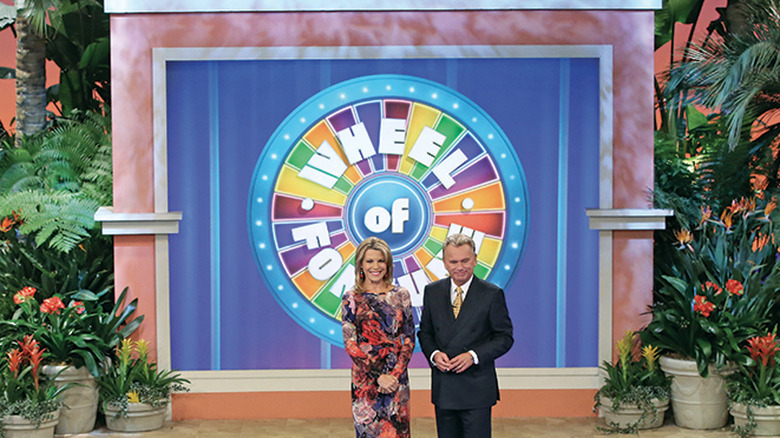 Carol Kaelson/Photographer/Califon Productions, Inc.
"Wheel of Fortune" is a kind of televised comfort food for many of its watchers. Often airing in the morning or early evening, it's possible to both wake up with the series and let it rock you off to sleep.
"Wheel" debuted in 1975 on NBC and was hosted by Chuck Woolery, but wouldn't enter the pop culture lexicon until it entered the syndication market, with the introduction of Pat Sajak as a host in the 1980s — plus his co-host and letter spinner Vanna White, who became an object of public fascination and a sex symbol of the era. She eventually released her own autobiography, "Vanna Speaks," and attempted an acting career, playing Greek goddess Aphrodite in the NBC TV Movie "Goddess of Love" thanks to the publicity "Wheel" brought her.
"Wheel" is still near the top of the syndication heap worldwide, bringing in ratings from viewers nationwide.
What is the second longest-running American televised gameshow?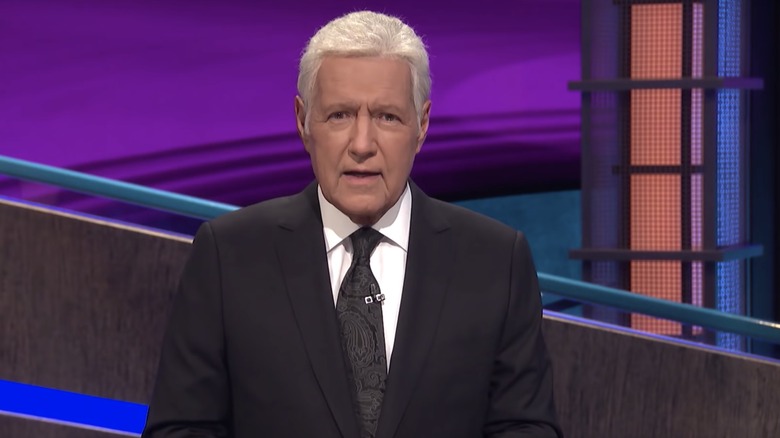 Sony Pictures Television
"Jeopardy!" started broadcasting episodes in 1984, though iterations of the concept were tinkered with and received three failed launches in 1964, 1974 and 1978. It took the discovery of the show's late regular host Alex Trebek to launch the syndicated version we all know and love into being. Challenging the noodles of knowledge fans nationwide, the show has changed its format only slightly over the following decades, adding remote segments from the show's "Clue Crew," with a primetime and afternoon edition of the show regularly airing nationwide. There are also college tournament, kid and celebrity versions of the program which air intermittently throughout the calendar year.
In the wake of Trebek's 2020 death, the show has been auditioning replacement hosts. LeVar Burton — "Reading Rainbow" host, "Star Trek: the Next Generation" co-star and "Roots" actor — has been a popular pick for the job.
The final show on the list is a "Bold" Soap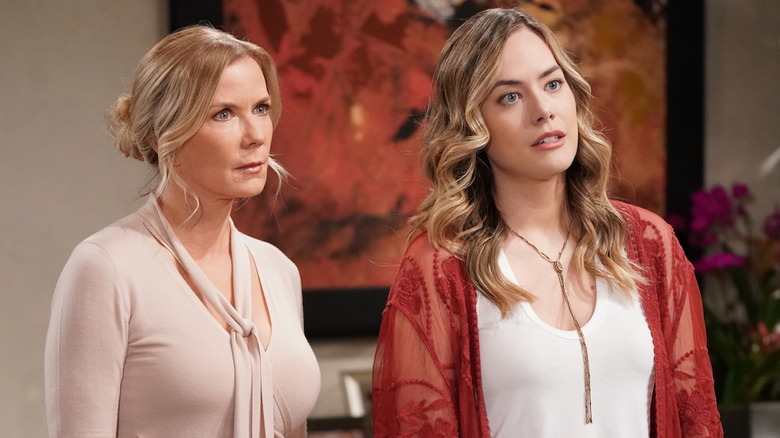 CBS
"The Bold and the Beautiful" launched on CBS in 1987. A spin-off series for "Young and the Restless," it takes place in Los Angeles, California, and focuses on the high-class Forester family, who own a prestigious fashion house. The Foresters tangle with the lower-class Logan family, most prominently designer Brooke Logan and the family's eldest son, Ridge. The Spencer family — featuring the inimitable "Stallion," "Dollar" Bill Spencer — are also a major force in the soap's fictional landscape. 
Splashier and more outrageous than its progenitor, "Bold" is more popular internationally than it is in its home country. According to a 2012 article in Italy Magazine, the show is so popular there that it accounts for eleven percent of the show's total viewing audience, with over four million fans tuning in daily. To build on that popularity, the show has shot episodes in the country three times. In America, "Bold" is only the second-most popular soap — and the fourth longest-lived.