Why My 600-Lb Life Fans Can't Stand Gilbert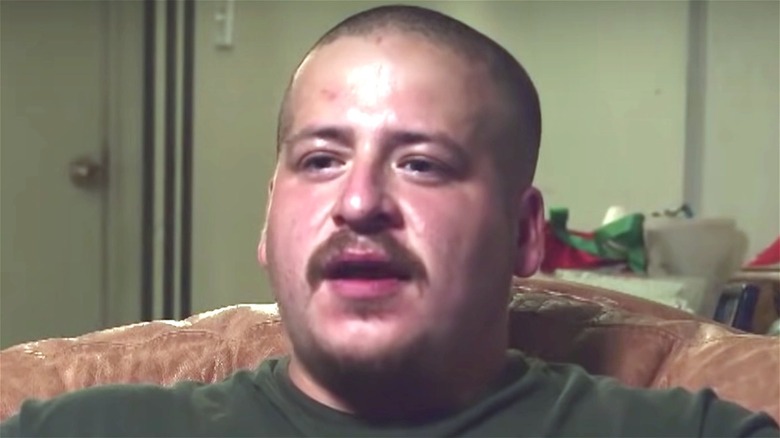 TLC
From a five-part miniseries about the medical journeys of four morbidly obese patients to a sprawling TLC phenomenon, "My 600-lb Life" has captivated reality TV fans with its honest portrayal of how difficult weight loss can be. While the series' focal point is to document the health and lifestyle changes each patient is working toward with the help of Dr. Younan Nowzaradan, the show also chronicles the personal lives of its stars. Some patients have the support of their families and friends, but others face drama and heartbreak in their daily lives.
Lupe Samano, who first appeared in Season 4, is one of the show's most successful patients. Despite her triumphs, her marital problems with ex Gilbert Donovan interfered with her recovery. Fans rejoiced when she walked out on him in a "Where Are They Now?" episode and declared, "I am done with his cheating, his drinking, and his abuse." Lupe and Gilbert's relationship may have ended, but fans are still angry with him. A thread on the show's subreddit read, "Gilbert is the absolute worst" and many fans were quick to agree.
So, why can't "My 600-lb Life" fans stand Gilbert?
From one reality star to the next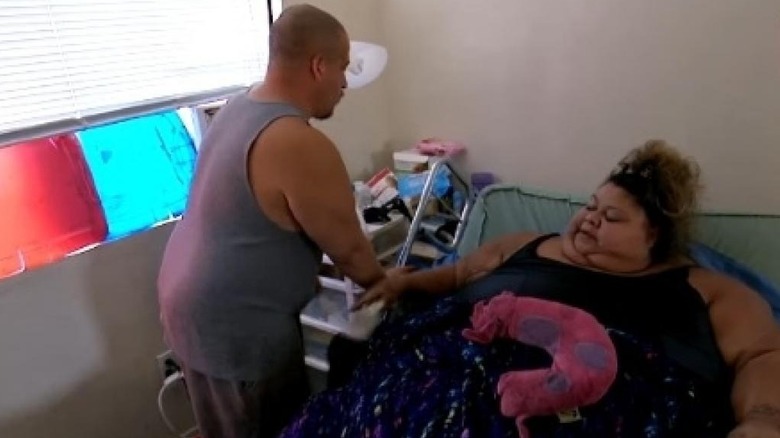 TLC
Fans were happy that Lupe recognized that she deserved better but were upset when it was revealed that Karina Garcia from Season 6 of "My 600-Lb Life" was dating Gilbert (via Starcasm). The two claim to have met when she hired him as a personal trainer.
On another Reddit thread, fans asked, "How can she date him after seeing his behavior towards Lupe!?" and stressed that Karina deserves better as well. Both threads discussed his cheating and manipulative ways, believing that he only cares about being on TV. However, everyone agreed that his worst moment was pressuring Lupe into having sex right after her weight-loss surgery, which led to complications during her recovery. "So gross and terrible!" said u/sed2017. "He gave me the creeps 100%!" Others called him a "predator" and said he "should be in jail" for what he did to Lupe.
On his Instagram, Gilbert shares Snapchat-filtered selfies with Karina, who has kept a low profile on social media since her appearance on the show. Perhaps the two will appear together on an upcoming season of "My 600-lb Life" and address the controversy.