Is Dr. Now From My 600-Lb Life Still Performing Surgeries?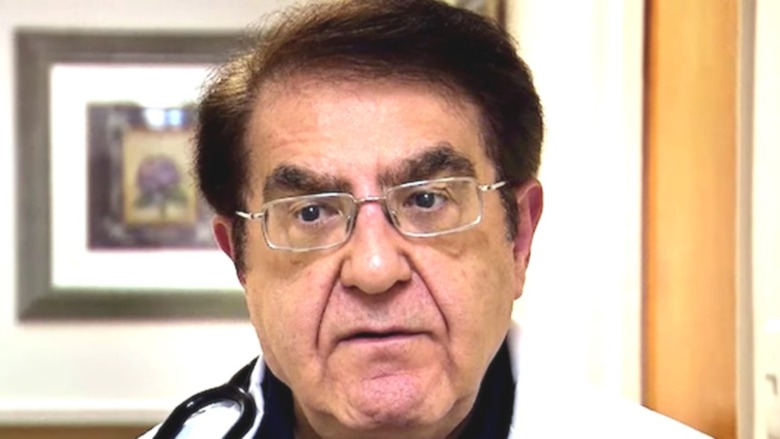 TLC
Fans of the TLC reality show "My 600-lb Life" know that Dr. Younan Nowzaradan – mainly known as Dr. Now — means business. His no-nonsense approach to medical advice is a source of entertainment for many viewers, with some fans even compiling YouTube videos of his most brutal moments. However, his expertise more often than not results in life-changing transformations. In "My 600-lb Life," patients initially go to Dr. Now for nutritional advice and to make a diet plan. If they lose a certain amount of weight or meet other requirements, Dr. Now may agree to perform weight loss surgery on them, such as a gastric bypass.
As noted on his website, Dr. Now has been working for over three decades as a general and vascular surgeon. He was "the first doctor in Houston to propose, research and adopt the benefits of laparoscopic surgery for procedures previously unconsidered," and he's been a specialist in the complicated procedure for most of his career. As seen on "My 600-lb Life," he often works on complicated cases, "especially the super-morbidly obese (over 600 pounds)," as further explained on his professional profile. Now that he's getting older, prospective patients may be wondering: Is Dr. Now still performing surgeries?
Dr. Now is still grinding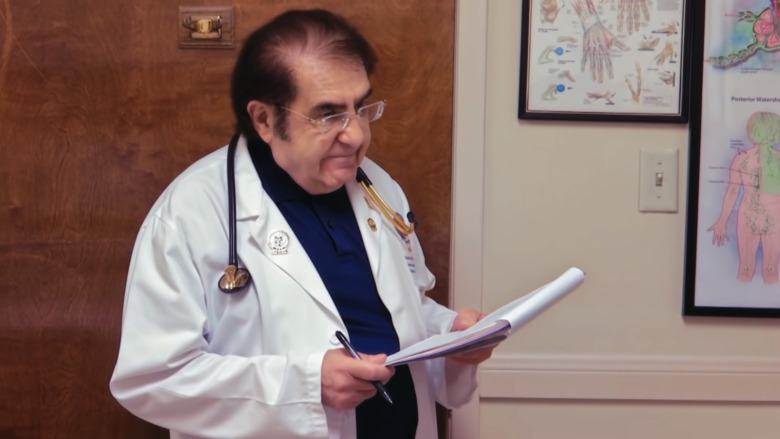 TLC
At the impressive age of 76, Dr. Now is still helping to change his patients' lives. He currently works at his office in Houston, where patients from "My 600-lb Life" travel to work with him throughout their respective seasons. Outside of the show, he regularly performs laparoscopic bariatric surgeries and will likely continue to do so for at least a few years (via TV Shows Ace). There haven't been any announcements of his impending retirement, so it looks like those looking for help with weight loss may have a while longer to book an appointment with the renowned doctor.
Though the latest season of "My 600-lb Life" was postponed due to the coronavirus pandemic, the previously recorded episodes are expected to air sometime this year. As for a new season of the hit show? With its high ratings and tendency for viral moments, we think it's safe to assume that TLC will renew "My 600-lb Life" within the next few months. We can't wait to see Dr. Now back in action.