Shining Vale - What We Know So Far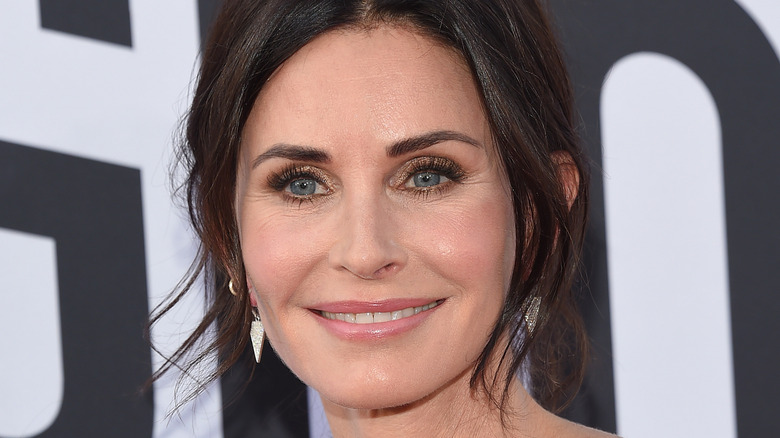 Shutterstock
Following in the footsteps of popular TV shows like "What We Do In The Shadows" and "Los Espookys," Starz is getting into the horror comedy business with the upcoming series "Shining Vale," from Sharon Horgan, the creator of "Divorce," and Jeff Astrof, the co-creator of "Trial & Error." 
The premium channel has delved into the horror genre in the past, hosting the dark period series "Penny Dreadful" from 2014 to 2016, which stars Eva Green and is set in a world in which all the classic supernatural creatures exist, along with the short-lived sequel series, "Penny Dreadful: City of Angels." But "Shining Vale" will be a complete 180 from that, with Courteney Cox starring in the show about a move to a small town gone wrong. 
With the horror comedy's first season currently in production, Starz is slowly releasing more information about the story, the cast, and when we might expect to catch the series on television, so here's everything we know so far about the highly anticipated upcoming series, "Shining Vale."
What is the release date of Shining Vale?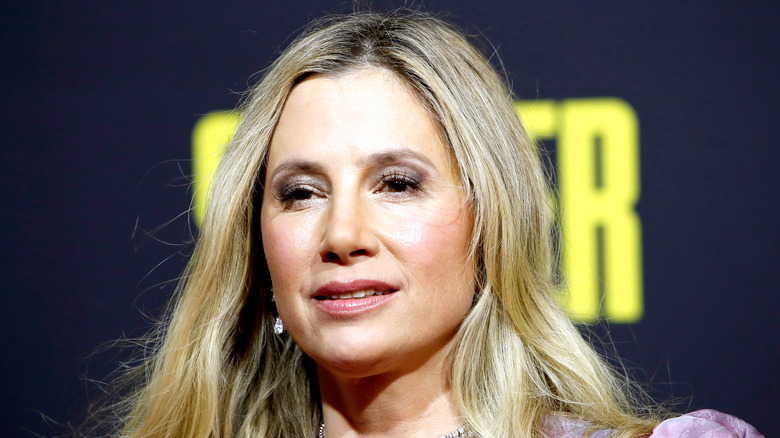 Shutterstock
According to ProductionList.com, the upcoming "Shining Vale" series is currently filming in Los Angeles, California, and Season 1 will have eight half-hour episodes. The series started production on July 5, 2021, so it shouldn't be long before Season 1 is completed. Of course, then the series has to go into post-production, which consists of editing, sound design, CGI work and more. As of right now, it's unclear whether the genre show will require a lot of CGI or similar post-production work for horror-heavy scenes, which would help determine how long this stage might take.
Looking at another recent Starz comedy, "Blindspotting," the series filmed in March 2021 and premiered in June 2021 (SFGate). While we can expect "Shining Vale" to need a bit more time than that in post-production, it probably won't take too much longer, meaning that we might even see the series premiere on Starz by the end of the year. But the new series's premiere date is dependent on many factors, one being that Starz will want to debut the show when the channel thinks it will get the biggest audiences, so there's the possibility that it could be delayed to better fit into the schedule. 
As production will likely finish up soon, possibly by the end of August, Starz will hopefully be able to provide more information on the release date in the next month or so. 
Who is in the cast of Shining Vale?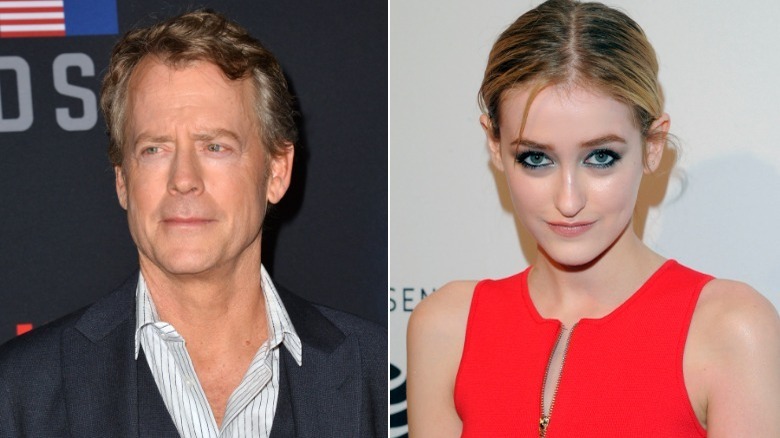 Shutterstock
Starz has nabbed a fantastic cast for "Shining Vale," headlined by Cox as the main character Patricia "Pat" Phelps, an unfulfilled author who needs a clean slate. Greg Kinnear is playing her husband, Terry, while Gus Birney and Dylan Gage are playing their daughter Gaynor and son Jake, respectively. Pat and Terry are having trouble in their marriage, and so in a last-ditch effort to save their relationship, the whole family moves to a small town in suburban Connecticut. As for the kids, Gaynor is 16 years old and constantly rebelling and fighting with her mother, while Jake is a sweet boy with a hidden temper who has severe ADHD and OCD (Deadline). 
Also causing trouble for Pat is her mother Joan, played by Judith Light, who has dealt with lifelong mental illness and belittles her daughter any chance she gets. Outside of the main family, Mira Sorvino is playing Rosemary, who is described in official press releases as "either Pat's alter ego, a split personality, her id, her muse, or a demon trying to possess her," while the rest of the cast is filled out by Alysia Reiner, Merrin Dungey, Sherilyn Fenn, and more who are likely to be announced soon.
What is Shining Vale about?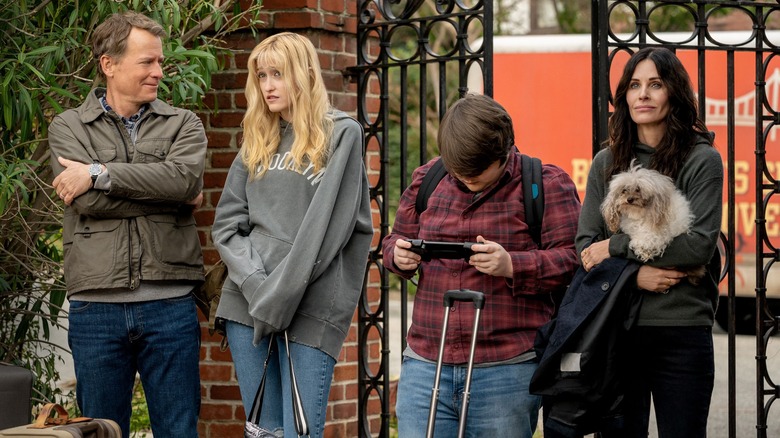 Starz
As far as the official synopsis goes, "Shining Vale" tells the story of the central family as they move from Brooklyn to a strange small town. They move into "a house in which terrible atrocities have taken place. But no one seems to notice except for Patricia "Pat" Phelps (Cox), who's convinced she's either depressed or possessed – turns out, the symptoms are exactly the same." It looks like Sorvino's Rosemary will be the first ghost that Pat meets in her new home, who "promises to help Pat get her groove back and finish her novel, if Pat will simply agree to let Rosemary 'come inside her,' a bargain that may haunt Pat forever." 
Pat is desperate to find inspiration for a book that her editor can sell, and Rosemary might just be the perfect solution — or not. Although the move is done to hopefully bring the family back together, Pat's claims of ghosts are driving away the people she loves, at least until they start to finally see the horrors for themselves. Unfortunately for them, Rosemary will definitely not be the last ghost they encounter in town, but as of right now, there is no further word on what other horrors they will see. Keep an eye out for more information and teasers from Starz in the coming months, which will hopefully provide better insight about "Shining Vale" and what's in store for Season 1.