The One Thing That Bothered Courteney Cox About Friends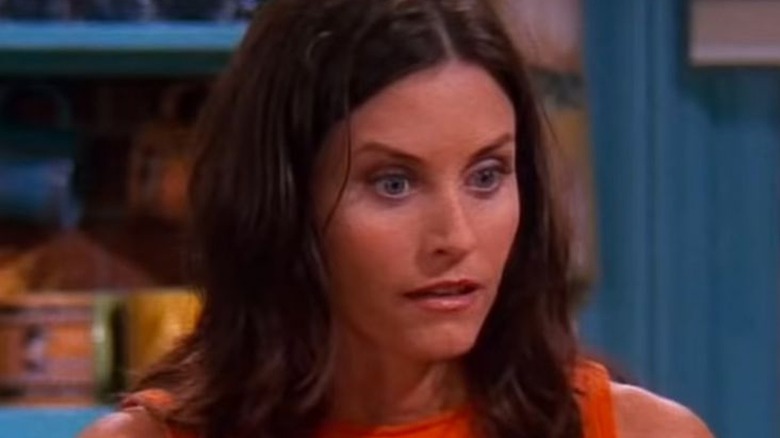 NBC
"Friends" is one of the most beloved and successful shows to ever hit the small screen. It captured the spirit of a zeitgeist, made a haircut into a cultural phenomenon, and dealt with a wide variety of issues pertaining to careers and relationships that most twentysomethings can relate to at some point (even if not many of them are lucky enough to have such a luxurious apartment). Despite coming to an end in 2004, the sitcom remains a big hit among fans to this day, as evidenced by the popularity of the recent "Friends: The Reunion" special on HBO Max. 
However, while "Friends" turned its stars — Courteney Cox, Matthew Perry, Matt LeBlanc, Lisa Kudrow, David Schwimmer, and Jennifer Aniston — into superstars, the journey wasn't always easy for them, for a variety of reasons that sometimes involved factors outside the show itself. For example, LeBlanc was prone to the occasional injury. Perry dealt with addiction. Schwimmer struggled to deal with the fame. The list goes on.
Other cast members, meanwhile, were unhappy about having their contributions to the show overlooked. For Courteney Cox, who played the ultra-competitive and cleanliness-obsessed Monica Geller, it turns out that the lack of awards recognition for her performance is the biggest regret from her time in "Friends."
Courteney Cox never received an Emmy nomination for Friends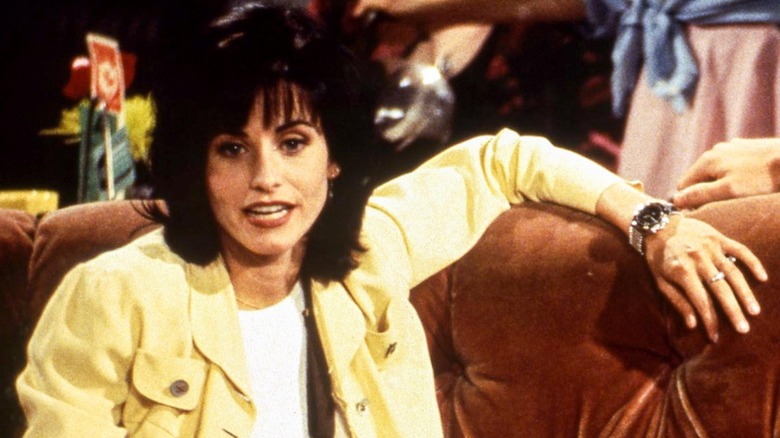 NBC
No one likes being the odd one out, and that certainly applied to Courteney Cox during her "Friends" tenure. She had to sit back and watch while her other cast members received the Emmy spotlight, never receiving an acknowledgement of her own. 
During an interview with SiriusXM (per Insider), the actress explained how being excluded bothered her. "Yeah, it always hurt my feelings," Cox said. "When every single cast member was nominated but me, it definitely hurt my feelings. I was happy for everybody, and then when it was finally like, 'Oh, I'm the only one?' It hurt."
It's rather shocking what a huge oversight this is: while Monica isn't always the most showy character on the show, she is — in many regards — the fixture that so much of the series rests on. Not only does a huge amount of "Friends" take place in her apartment, but she continually proves herself as the key piece in the ensemble that links everybody together, as the official "mother hen" of the gang. Cox more than proved herself in this role to the point where it's impossible to imagine how "Friends" as a whole could have worked without her.
Sadly, the nomination never came. David Schwimmer and Matthew Perry received one nomination each for their performances as Ross and Chandler, respectively. Elsewhere, Matt Le Blanc earned three nominations for his turn as the womanizing Joey Tribbiani. Unfortunately for the fellas, none of them ever got to take the prize home. Jennifer Aniston, on the other hand, received five nominations for playing Rachel Green, eventually winning the Best Lead Actress in a Comedy Series at the 2002 ceremony. However, Lisa Kudrow, who portrayed Phoebe, earned six nominations in total and won the aforementioned prize in 1998.