Norman Reedus Teases A Huge Change In The Walking Dead Season 11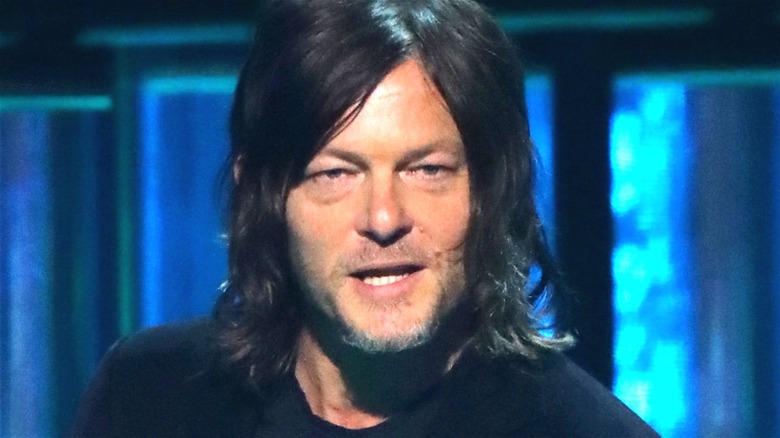 JC Olivera/Getty Images
The end is upon us. Well, the final season of "The Walking Dead" is, anyway. The popular horror series that follows the survivors of a zombie apocalypse debuted way back in 2010 on AMC and has been the network's anchor series since both "Breaking Bad" and "Mad Men" concluded in the first half of the 2010s. Now it too is preparing to say goodbye. The 11th and final "Walking Dead" season — which was first announced in October 2019 and then delayed by the COVID-19 pandemic — will debut Sunday, August 22, and consist of 24 episodes that air over a two-year period.
The series' final chapter will find the remaining survivors encountering the Commonwealth, which in the comics is a large network of communities with advanced equipment. Now, every season of "The Walking Dead" has looked a little bit different from the seasons that came before it, whether it was a shifting of the sprawling ensemble cast as new characters joined the fold or veteran cast members departed or changes in the series' location as the characters moved around. The latter is what appears to be happening as the show embarks on its final season, and it's a huge change for the show.
The Walking Dead Season 11 has a new look and feel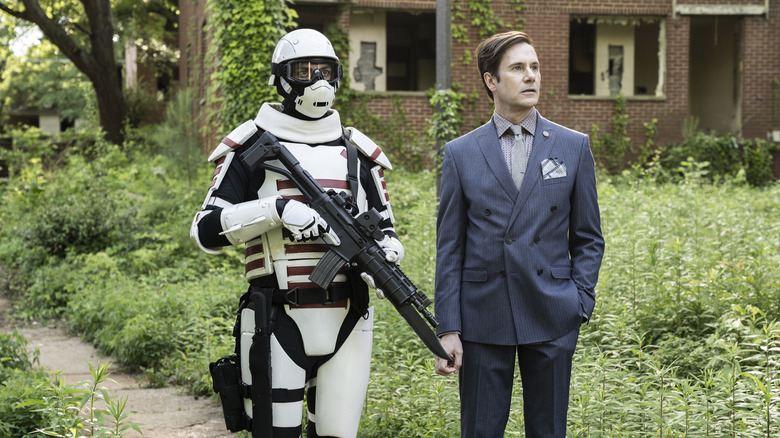 Josh Stringer/AMC
In an interview with TVLine ahead of the debut of Season 11, actor Norman Reedus, who has portrayed fan-favorite character Daryl Dixon since the show premiered, revealed that there has been a major shift in the look and feel of the long-running drama, which is based on Robert Kirkman's comic book series of the same name. "It's very surreal. Every season feels like a different show in a certain sense, but this season, it's a whole new backdrop, a whole new color palette, a whole new attitude," Reedus said. "It's sort of in Technicolor all of a sudden," he added, "and it takes some getting used to, which you can see in our group [of survivors] — we're having trouble getting used to it, too. It's like Alice fell down the rabbit hole, and she doesn't know where she's at. We just stepped into a Salvador Dalí painting, so we're like, 'Whaaat?'"
You can get a glimpse of Season 11 and the changes in the show that Reedus mentions in the trailer for the final season of "The Walking Dead." "The Walking Dead" Season 11 premieres Sunday, August 22 at 9/8c on AMC.