Norman Reedus Just Dropped Major Walking Dead News That Might Scare Some Fans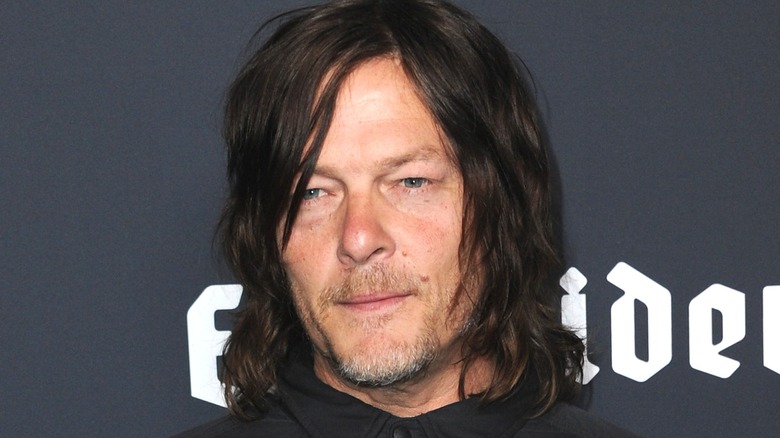 Albert L. Ortega/Getty Images
Over the course of its now more than a decade-long run, "The Walking Dead" has had to adapt in numerous ways. As is typical for a long-running TV series, extenuating circumstances have required a number of cast members to leave over the years. Andrew Lincoln, for example, gave up his one-time leading role of Rick Grimes in order to spend more time with his family. The series, then, has been required to adjust accordingly to the departures of Lincoln and various other key actors.
After the narrative appetizer of Season 10C, a proper Season 11 is now imminent. However, even though its premiere is scheduled for later this month, the season's conclusion will not actually air until mid-to-late 2022. Whether the decision was made in response to the pandemic, to artificially extend the final season, or some combination of these and other factors, the final episodes of "The Walking Dead" will be released in discrete, eight-episode chunks rather than on a weekly basis with a mid-season hiatus, as has become the norm.
As a result, even though Season 11 is premiering in a matter of days, filming has not yet begun on the final batch of episodes. It may or may not come as a surprise, then, that series stars like Norman Reedus are in the dark about where the show is heading.
Norman Reedus has no idea how The Walking Dead will end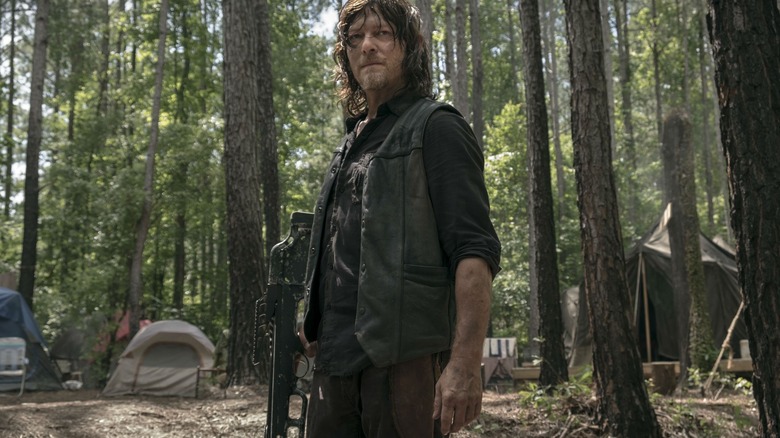 AMC
Actor Norman Reedus, who has portrayed Daryl Dixon on "The Walking Dead" since Season 1, revealed in an interview with Insider that he's unaware of how the show will conclude. "I kind of have an idea of where we're going," Reedus said, "but I don't know what it's going to look like at the end."
That might scare some fans, but it really shouldn't. Production staff hiding important plot details from cast members of major TV shows is not a new phenomenon. Jon Snow's fate in "Game of Thrones" Season 6, for example, was known only to actor Kit Harington. He had to lie not just to the public, but even his co-stars about Jon's role in Season 6 in order to help ensure that the public never got word of his resurrection in advance.
Similarly, Reedus most likely only knows details about Daryl as they pertain to the "TWD" finale. Insider spoke to other cast members too, all of whom revealed that they likewise only know some broad strokes about the series finale and not its finer points. Ezekiel actor Khary Payton did tease that the final story arc will tie into the series premiere to some extent.
Even though Reedus has received no advance word of the fate of the show that has provided him an on-screen home for so long, he expressed that he would rather not know the exact details of the series' end point. "I don't think I want to know. Yeah, I really don't want to know," Reedus said.
"The Walking Dead" Season 11 will premiere on August 22, kicking off the year-or-so-long road to the series finale.