The Comic Book Story Benedict Wong Wants To See In The MCU - Exclusive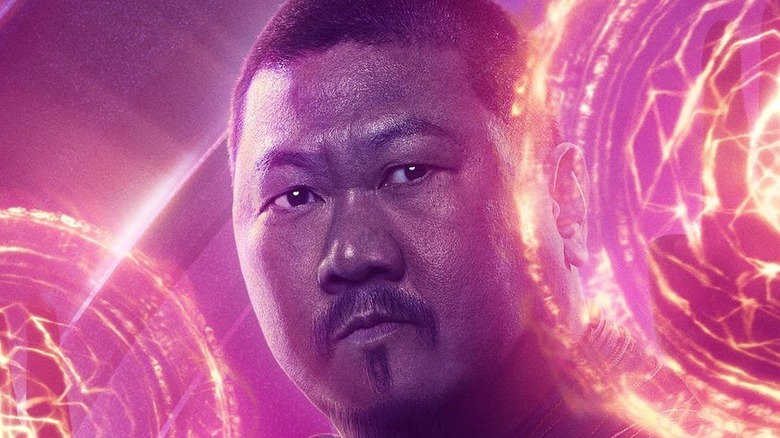 Marvel Studios/Disney
With the Marvel Cinematic Universe's entrance into the multiverse, we're seeing deep-cut comic book arcs now more than ever. Between "What If...?" and its foray into the self-titled comics and tackling "Marvel Zombies," fans are getting new team-ups and more unique pairings than we ever could have dreamed. That leaves a whole lot of possibility on the table for the MCU's Phase 4. And while the fans have taken to social media to list off the comics they hope will appear in the MCU sometime soon, even some of the actors are chiming in with their own picks. 
It's always nice to see fellow nerds head up our favorite MCU characters, and Benedict Wong (Wong in "Doctor Strange") has a few thoughts on where he'd like the MCU to go from here. During an exclusive interview for his new film "Nine Days," Benedict Wong dished on the comic book story arc that he'd love the MCU to throw on the big screen. And here's a hint: it involves everyone's friendly neighborhood Spider-Man and a whole lot more. 
Marvel's secret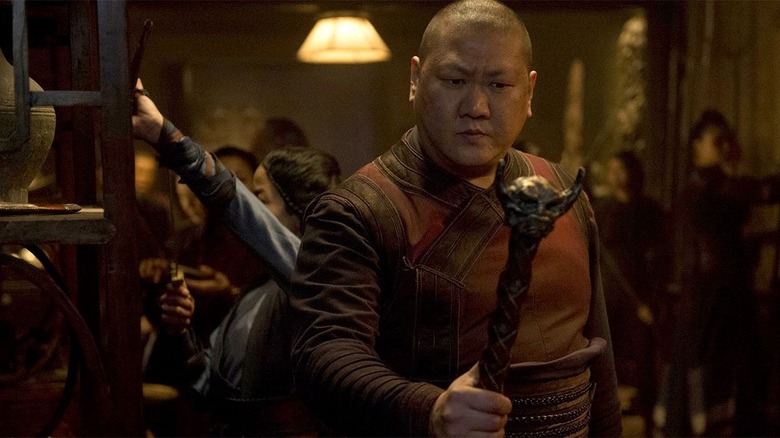 Disney/Marvel Studios
When asked which comic that he'd love to see in either a show or a movie that he's in, Benedict Wong pulled from the depths of his comic knowledge. "I really got into the 'Secret Wars.' I don't know if you remember that back in the '80s, where everybody was involved and then the origins of the black symbiotic Spider-Man suits, something like that. Yeah, that's what I'd quite like to see."
But regardless of what happens on-screen, Wong is just happy that his MCU role is paying him back for the hole that comics burned in his pocket when he was younger. The actor joked, "I mean, I'm a big old nerd, and I've collected Marvel comics, and this is a great way of them paying me back for all those years as a boy." That must have been a lot of comic books.
Fans can see Wong's new heartwarming film "Nine Days," now in theaters nationwide.