Benedict Wong And Tony Hale Discuss Their Philosophical New Film Nine Days, Doctor Strange 2, And Possible MCU Team-Ups - Exclusive Interview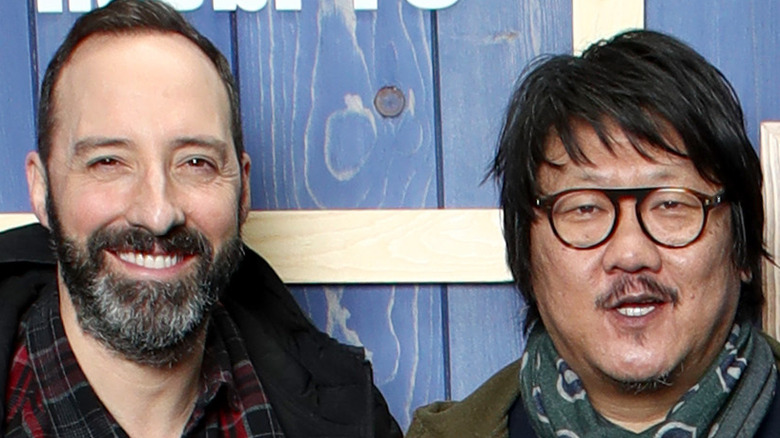 Rich Polk/Getty Images
The world has drastically changed following the worldwide COVID-19 pandemic. And with it, Hollywood has changed, too. With halted filming and shuttered productions, fans have waited over a year to get their hands on some of the most highly anticipated films meant to release in 2020. For one such film, "Nine Days," the wait is over — and the significant delay in the film's release only adds to the poignance of the film's message: Appreciate each of life's moments, no matter how fleeting. Does it sound corny in those simplistic terms? Maybe, but that doesn't make it any less true.
Part of a starry ensemble cast that includes Winston Duke and Zazie Beetz, Benedict Wong ("Doctor Strange") and Tony Hale ("Toy Story 4") play two unborn souls in "Nine Days." Wong's character Kyo serves as a voice of reason while a very jaded Will (Duke) decides which unborn souls will earn the opportunity of life on Earth. Meanwhile, Hale's character, Alexander, is one of the souls Will puts to the test.
During an exclusive interview, Looper spoke to Wong and Hale, who dished on the significance of "Nine Days," what it was like shooting the film, and how these characters offer a worthy message in trying times. Wong also dished on what it was like working with Benedict Cumberbatch in "Doctor Strange" and revealed some of the storylines he'd like to see the MCU tackle next. Hale also reminisced about his time on "Toy Story 4" and working with Neil Patrick Harris.
The odd men out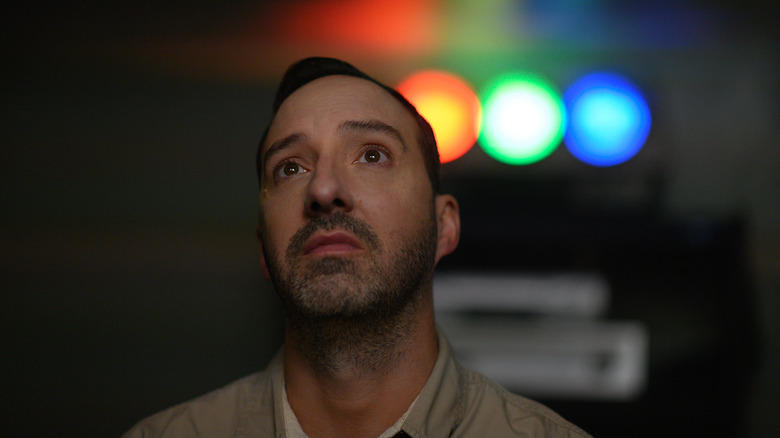 Sony Pictures Classics
Both of your characters in "Nine Days" are a bit like the odd men out. What drew you to these roles, and what do you think your characters bring to the table?
Tony Hale: I've always considered myself a bit of the odd man out. Maybe I was drawn to that. I don't know about you, Bennie, but when I read it, as you know, it's a very unique story. It's a message that is a very universal message of making the most of a moment, but it was done in a really unique way. And honestly, it's a character that I don't get to play much. I play the, I've played the emasculated, beaten down character a lot. And so it's fun to play something different. He's a jokester. So that was fun.
Definitely. Benedict?
Benedict Wong: Yeah. I'm like, I guess his foil really, though he's never been alive. He's still a romantic about life, and well, he calls [Will] out on stuff because he's probably the oldest character there, but the biggest kid. So yeah, I think he's kind of a conscience to the piece.
Art imitating life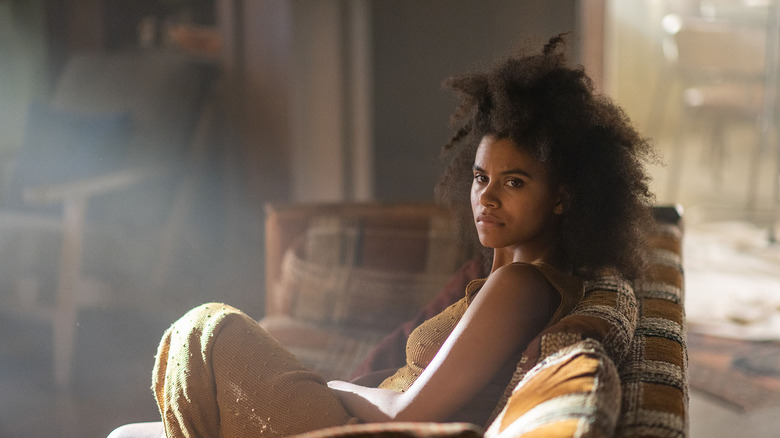 Sony Pictures Classics
The movie has so many important messages, and a lot of them are up to the viewer to decide. What was your personal biggest takeaway?
Tony Hale: For me, I mean, the last time I saw this movie was pre-COVID. I saw it at Sundance in 2018. Yeah. Maybe 2020. I can't remember. But even then, it was like, "Wow, this wakes me up to the things I'm taking for granted in life." Now post-COVID seeing it, I think I'll probably just be in a puddle of tears. I haven't seen it yet — because it's such a reminder of what all of us have lost this past year. I mean, and just waking up to God, there's so much I didn't appreciate.
Benedict Wong: Yeah, same. And just what permeates through the film about moments and it reflects back to the audience in a way, about what our cherished moments are, and to just be quiet — and just keeping things very, very simple. I mean, people have missed ... I heard someone saying he really missed salsa, people missed going to the soccer match, everyone has their own personal church in order to feel a sense of semblance.
I isolated myself in the room before and then going out, launching myself into filming, really. Because in a way, that's quite key, and then that was pre-pandemic when we didn't know we had a pandemic. Yeah. It really resonates much harder, yeah, I think.
One last day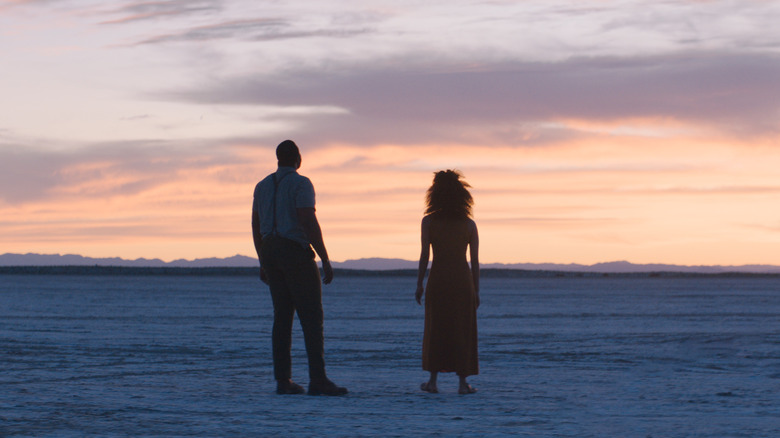 Sony Pictures Classics
The film has an incredible cast. Do any moments on or offscreen stick out to you, and what was it like working with the cast?
Tony Hale: [Jokingly] Benedict was a nightmare. Let me think. It's been a while since we were all doing this. But I do remember, I don't know about you, Benedict, but I always appreciated, they allowed a lot of time for rehearsals, and you typically don't get that on TV and film. You typically just jump in. And I really appreciated that because it's also a way we can get to know each other a little more. I didn't know Benedict coming into this, and you get to know each other, hang out a little bit before you jump right into the story.
Benedict Wong: We only had 24 days to film this. And I think, I mean, considering, it's crazy, isn't it? It's [director Edson Oda's] first feature. And he led so beautifully and allowed space for everyone to contribute.
If you guys could have that one last day activity yourselves, what would that be?
Tony Hale: I'd do, like, a Quarter Pounder with cheese and fries and the McFlurry. I'll dive into some McDonald's because it makes you feel like crap anyway. So if you're going to die, you might as well just dive in.
Benedict Wong: I just, everyone who I've ever loved — just to have them, all of them at the same time, just to feel that love, this would be the real deal.
Tony Hale: [Laughs] I should have been more serious. Dammit, Benedict.
Benedict Wong: You only get one answer, sorry. That was it.
Two Benedicts walk into a multiverse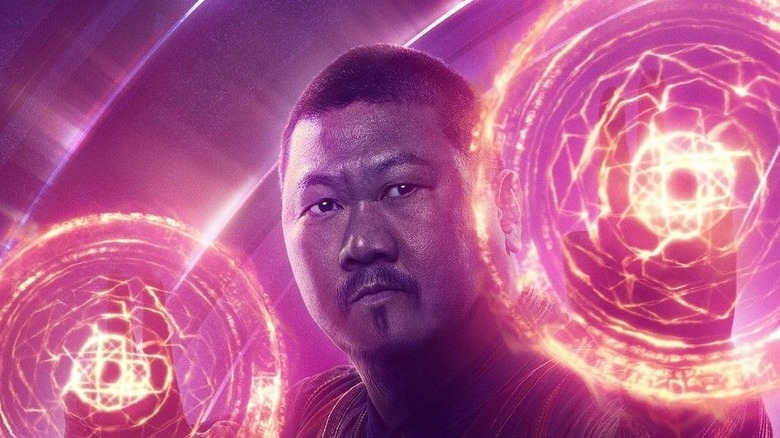 Disney/Marvel Studios
So Benedict, what was it like working with Benedict Cumberbatch in "Doctor Strange"? And can you tease anything about "The Multiverse of Madness"?
Benedict Wong: What was it like working with him? Like any normal, other actor. Like any other normal human being. It's great. I enjoyed what we did together. It's going to be pretty cool with Sam Raimi at the helm. He's a wonderful guy. And so we still got to finish it off in September.
Can you tease anything about the upcoming film?
Benedict Wong: Of course I can't. [Laughs] I've signed about seven NDAs this year. It's kind of a bit of a PR nightmare.
Can you think of any fun moments that you had on the set of the first one?
Benedict Wong: No, not particularly. I remember finishing the second season of "Marco Polo" and then flying back, dumping my bags, and then going straight to set and then having jet lag and jibbering, and that they actually sent me home. So that was my ... It wasn't a hilarious moment. That was my scary "I think I might be fired" moment. But I'm still employed by them. So that's all right.
A possible Loki and Doctor Strange teamup?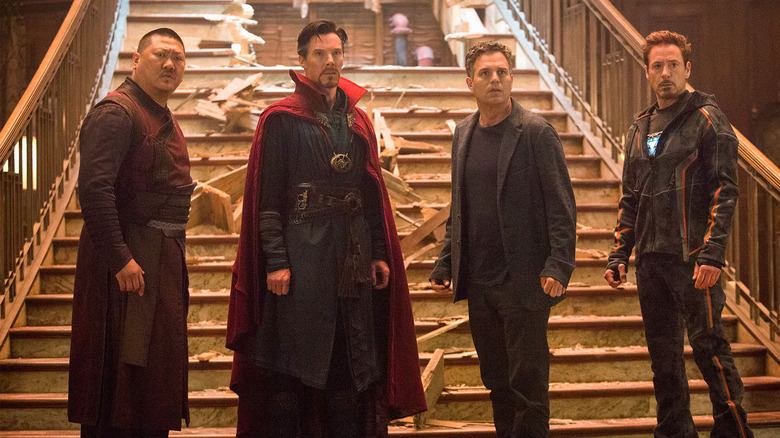 Disney/Marvel Studios
Definitely. And now that the Loki story is intertwining with the multiverse, how do you think your characters could work together in the future?
Benedict Wong: Oh, God, anything's possible with a power like that, isn't it? So I found out. It's great. I mean, I'm a big old nerd, and I've collected Marvel comics, and this is a great way of them paying me back for all those years as a boy. And to play a character called Wong is, there's a weird, strange alignment going on, and I never questioned the Matrix. Just enjoy it.
Is there a scene from any of the comics that you'd love to see in either a show or a movie that you do?
Benedict Wong: I really got into the "Secret Wars." I don't know if you remember that back in the '80s, where everybody was involved and then the origins of the black symbiotic Spider-Man suits, something like that. Yeah, that's what I'd quite like to see.
A fork in the road
Pixar
And Tony, you were in a few episodes of "A Series of Unfortunate Events." What was it like working with Neil Patrick Harris on that project? And do you have any fun stories from that set?
Tony Hale: God, Benedict's memory is much better than mine about stuff he's done. I tend to just forget about everything. Neil is the nicest guy. I do remember he was in, I felt bad, he was in prosthetic makeup for so long because he played so many different characters. But he was a champ. And that was shot in Vancouver, which is beautiful. And it's also Barry Sonnenfeld [who] directed it. And I just loved the whimsical world that he created, honestly.
Any interest in playing a Marvel role?
Tony Hale: Oh, I mean, who can I be the quirky sidekick to? That would be, I'll be Benedict's quirky sidekick.
Not many actors can say that they've played a fork. What is it like working on "Toy Story 4" and working with that cast?
Tony Hale: I mean, Pixar alone is such a creative wonderland. And so it was, we were able to go up to Palo Alto to record that. And Pixar, I don't know if you've had the chance to go, but it's just amazing, their headquarters. And so it was just a really collaborative experience, and they allowed me to improv, and I loved Forky's whole tale that he is a blank slate and just wants to ask a lot of questions. He just comes into the world thinking he's trash. And Woody's like, "No, you're more than that. You're made to be loved and to love." There are a lot of lessons we can all take from that.
"Nine Days" expands nationwide on August 6.