The Vampire Diaries Creator Talks Series Finale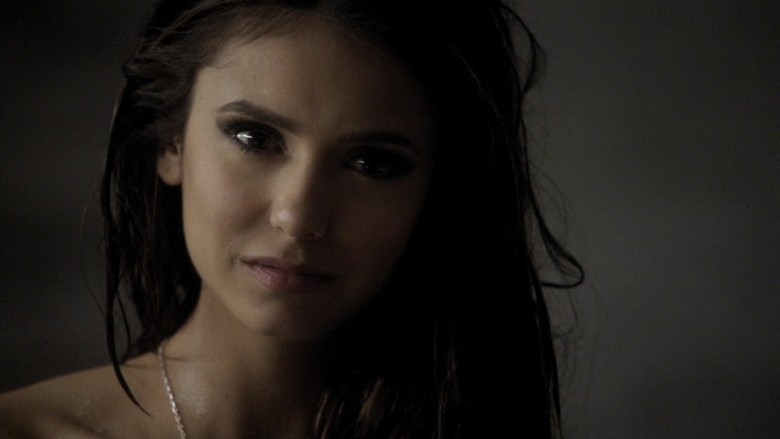 Warning: This post contains spoilers for The Vampire Diaries series finale.
Beloved supernatural drama series The Vampire Diaries sang its swan song this Friday, releasing its very last episode after eight years on air.
Naturally, the show's enthusiasts eagerly tuned in to see the finale, one promised to be an "emotional experience." Suffice to say, a heartfelt and heart-tugging episode it was, and The Vampire Diaries co-creator and executive producer Julie Plec sat down with Variety to dish the dirt on the show's epic ending.
Starting off, Plec mentioned that the inspirations for the finale came from a few other well-adored shows: Friday Night Lights, Six Feet Under, and Lost, all of which had buzzed-about last episodes and we're the series talked about most in the Vampire Diaries writers room.
Then, Plec discussed the juicier details, particularly how Caroline Forbes (Candice King) was the only vampire by the finale's end and how her legacy ties into the now-infamous "Who lives, you dies, who tells your story" line.
"Starting at the beginning of the season, when we were talking about how we were going to end the show and what each character's ending would be, we started talking about legacy and what each character's legacy was," Plec explained. "And I had a moment in the room where I said, 'Oh my God, she's Eliza Hamilton. And her school is the orphanage.' And her legacy is to live on, even as she loses those around her... [she] lives on to tell your story."
Plec also commented on Nina Dobrev's return as Elena and Katherine:
"Nina jumped right back in. It took her all of about six minutes to be comfortable in both characters again. And it was a real delight. She came prepared, and she came emotional, and she came full of love and excitement and really made it a lot of fun for us. And gave that sense of 'the party was beginning' as we came to an end; with so many returning faces, it was one big reunion."
In the interview, Plec mentions dropped plots, who has the best hair out of all the Vampire Diaries characters, how exactly Katherine gets control of Hell, and what the wedding in the penultimate episode meant to her.
As the finale left many emotional, Plec ended her interview with a final, touching sentiment. "A big thank you for growing up with us and for sticking with us and for loving us so much," she said to her fans. "And I hope that [you got] to have a positive emotional experience bringing it all home."
Though The Vampire Diaries may have closed its last chapter, its impact will still live on—and will pop up on Netflix this month alongside a ton of other new releases.