Julie Plec Promises Surprising, Tear-Jerking Vampire Diaries Series Finale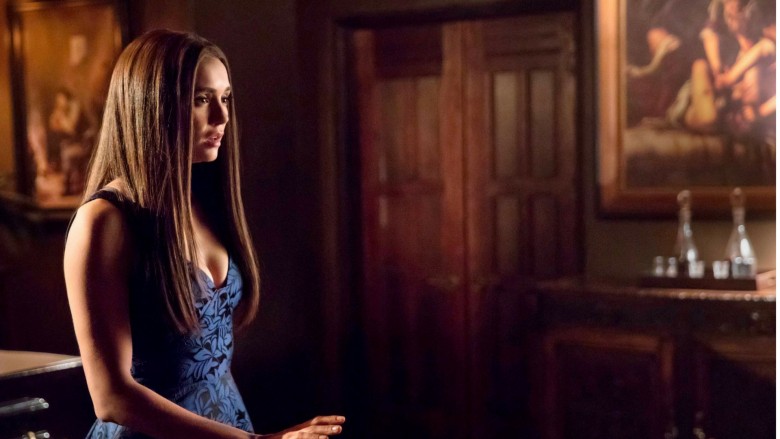 The CW
The Vampire Diaries co-creator Julie Plec promises that Friday night's series finale won't disappoint. In an interview with Variety, Plec explained her reasons for ending the show and talked about the surprising, tear-jerking, and deadly finale.
The decision to end the show with season eight came a few weeks into production, in which Plec says the writers had a "collective epiphany." "In a season about eternal damnation versus ultimate redemption, the best thing we could do for the characters was bring them closure," she wrote in a retrospective essay. "They didn't deserve to stand face to face with the worst evil and come away from it without a deeply personal conclusion to their journeys. The Vampire Diaries is a serialized drama. It deserved its final chapter."
While the writers dug into the "bad-pitch party pile" to see if a season nine was doable, they ended up deciding that the themes of season eight were just too well-suited to closure. "You want to answer those questions," Plec said. "Does peace exist? Is Hell real? Am I going one way or the other? And so, it just felt like what we were doing was bringing the story to its proper close at the proper time. And that's something not a lot of people get to do, so we felt really good about that."
Former series star Nina Dobrev, along with "so many familiar faces," will return to Mystic Falls for the finale, and, while viewers may think they have every returnee figured out from social media and promos, Plec hints that there may still be some surprises. With callbacks to the early seasons of the show as well as the wrapping up of current plot points, Plec says the finale will be satisfying for long-time fans of the show and for people who haven't watched in a while, calling the episode an "emotional experience" that lets people "easily drop back in and say goodbye with us."
Plec kept mum on one of the finale's most discussed plot points, the death of a major character. The most likely candidate is Elena's best friend Bonnie (Kat Graham), whose life is connected to Elena's and who was left unconscious after last week's penultimate episode, and Plec promises that viewers will know within the first four minutes what happened to the witch. "You should have a sense whether you should be planning the funeral or celebrating," she teased.
The creator said that the series, which was "launched out of grief," will end with "a sense of what peace means." "We toasted every set, every prop, every picture car," Plec wrote. "We held hands when we called the final wrap. We got our closure. And our fans had an entire season to say goodbye. As we brought our business to an end, we all got to be artists and human beings. And it was beautiful."
The Vampire Diaries will write its final entry on March 10 at 9 p.m. on The CW after a one hour retrospective on the show. In the meantime, reminisce by reading up on the show's surprising history.