Nina Dobrev Returning For Vampire Diaries Series Finale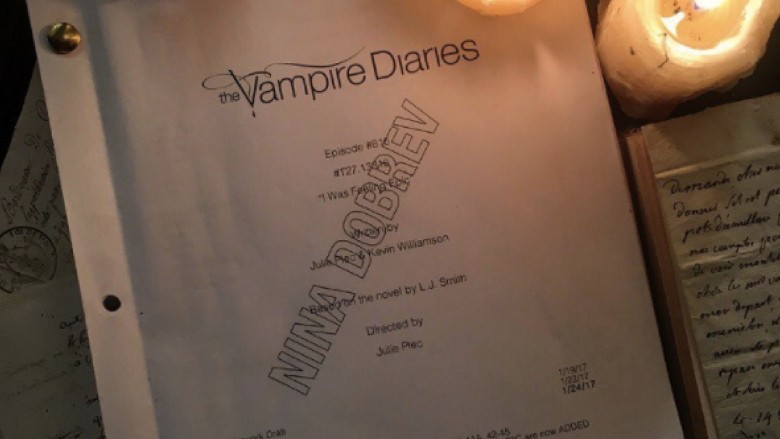 Instagram
Elena Gilbert is coming back to Mystic Falls.
Nina Dobrev posted a pic to her Instagram Thursday morning confirming what many fans have suspected for a while: Elena (or at least some doppleganger of Elena) will appear in the series finale of The Vampire Diaries when the long-running show comes to a close in March.
Elena sacrificed herself to save Bonnie in the sixth season finale, putting her into a deep sleep and opening up the door for a restless Dobrev to depart the series.
"I always knew I wanted Elena's story to be a six season adventure, and within those six years I got the journey of a lifetime," the actress posted on Instagram at the time of her departure.
Dobrev has since kept herself busy with The Final Girls, xXx: Return of Xander Cage and tropical vacations with a girl squad that even Taylor Swift would envy. However, the show's creator Julie Plec previously told Entertainment Weekly that Elena coming back for the finale was always part of both her and Dobrev's plan.
"I'm thrilled to bring this show to an end the way we always intended– with Nina back to help us say goodbye," Plec said in a statement, according to Deadline.
"I'm so excited to have Nina back to ensure our farewell episode is truly epic," added co-creator Kevin Williamson.
Dobrev's script photo also revealed that Plec and Williamson co-wrote the script, which Plec will direct. The episode, fittingly, is titled "I Was Feeling Epic."
The series finale will air on March 10 at 8 p.m. on The CW. While we wait, read up on some interesting tidbits about how the show came to be.