The Body Horror Classic That Influenced Yahya Abdul-Mateen II's Work On Candyman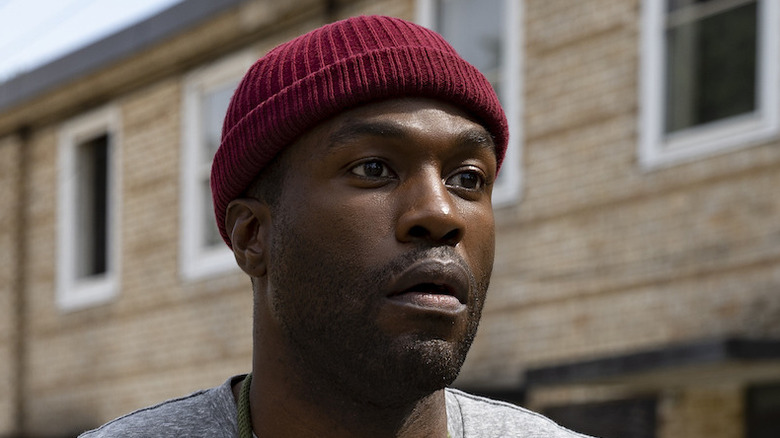 Parrish Lewis/Universal Pictures and MGM Pictures
There are plenty of places actors draw inspiration from when developing charcters. However, making sure the source material you use make sense for the character you're building is paramount; with a solid foundation comes a solid performance. For Yahya Abdul-Mateen II, the star the upcoming (and long-awaited) horror feature "Candyman," preparing to play Anthony McCoy involved revisiting a movie director Nia DaCosta has previously cited as a key influence. 
The official "Candyman" trailer introduces Anthony as an artist whose interest in the urban legend of Candyman becomes an obsession that manifests in his art. The trailer goes on to tease Anthony's work literally consuming him and leading to horrifying outcomes for the people in his life, including his partner Brianna (Teyonah Parris).
In a recent press conference for "Candyman" that Looper attended, Abdul-Mateen II and Parris opened up about their solo and shared preparations to play an upwardly-mobile Black couple steeped in the Chicago art world. The pair were asked about one of the aforementioned movies DaCosta cited as an influence, which led Abdul-Mateen II to share some interesting teases about his "Candyman" prep.
The classic Jeff Goldblum horror movie The Fly was key for Yahya Abdul-Mateen II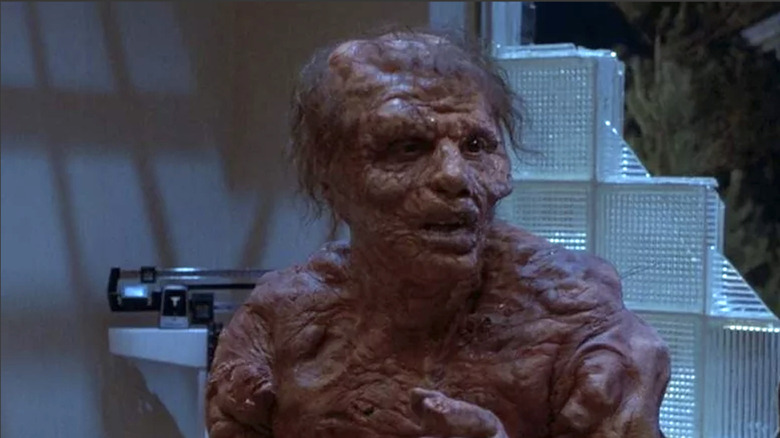 20th Century Studios
Early in their shared press conference, Parris and Abdul-Mateen II were asked about David Cronenberg's "The Fly," which stars Jeff Goldblum as a scientist whose experiments with a fly go horrifically awry. Specifically, the co-stars were asked if the 1986 body horror movie was informative to them with regards to the romantic relationship their characters share in the movie. Parris admitted she hadn't seen "The Fly" before or during filming, so it didn't factor into her performance or her chemistry with Abdul-Mateen II. 
However, Abdul-Mateen II watched "The Fly" and it had a deep impact on the shape of his performance of Anthony. Abdul-Mateen II shared, "Yeah, 'The Fly.' That was one of the ones that [DaCosta] recommended to me as well as 'Rosemary's Baby.' In terms of 'The Fly,' that was one that I watched and paid attention to the physical and psychological deterioration of that character. But in terms of the relationship between the two of us, that was something that I think, for me, I connected to in the room after meeting Teyonah."
Abdul-Mateen II's mention of both the physical and psychological deterioration of Goldblum's character, Seth Brundle, offer an intriguing tease about what audiences can expect from Anthony's "Candyman" arc. Previous "Candyman" trailers have suggested the possibility of the titular figure somehow getting inside Anthony's head. That potential twist compared to Seth Brundle's arc in "The Fly" provides some potent food for thought — and will hopefully intrigue you enough to check "Candyman" out when it arrives in theaters on August 27.