The Two Horror Movies You Must Watch Before The New Candyman Releases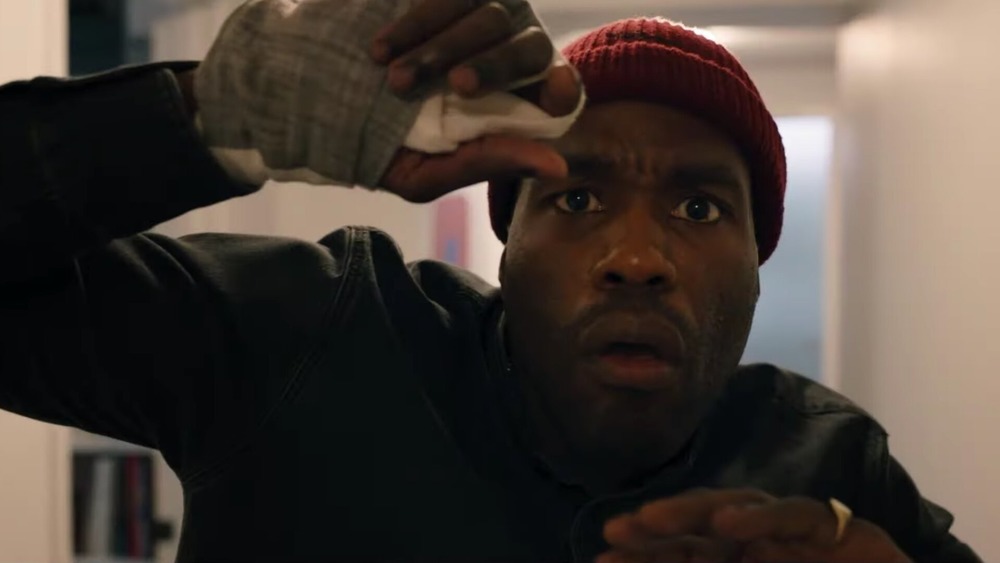 Universal Pictures
Over the past couple of decades, sequels and remakes have rapidly become the new originals in Hollywood, with studios frequently balking at producing films without a built-in audience. But even as producers continue to reboot, recycle, and revisit properties from generations past, it's at least heartening to know that some of those rehashes are getting more than a fresh coat of paint en route to screens. 
The latest flick to get the "recycling" treatment is 1992's socially conscious slasher classic Candyman, which tells the story of a skeptical white grad student (Virginia Madsen) who inadvertently summons a vengeful African-American spirit (Tony Todd) murdered under racially motivated circumstances a century prior. That synopsis alone makes the Candyman reboot as relevant today as it was in 1992, but you can bet the film's co-writer and producer Jordan Peele (Get Out and Us) will find a way to revisit the world of Candyman in a way that both pays homage to the original while cleverly updating its narrative for our contemporary moment.
Peele has tapped a genuinely exciting young filmmaker to bring his horrifying Candyman vision to life in Nia DaCosta (2019's overlooked Little Woods). Billed less as remake than a "spiritual sequel" to the '92 original, DaCosta's Candyman is set to bring a fresh reign of terror to the now heavily gentrified neighborhood of the original, which should provide significant social commentary in its own right.
In a recent feature in Interview hosted by cinematic madman Taika Waititi (Thor: Ragnarok, Jojo Rabbit), DaCosta opened up about her process in approaching Candyman, admitting she encouraged everyone involved to watch two classic horror films in preparation: 1968's Rosemary's Baby and 1986's The Fly. As DaCosta's Candyman just got its release date pushed well into 2021, you've now got ample time to revisit those classics yourself. 
Rosemary's Baby is required viewing for any horror enthusiast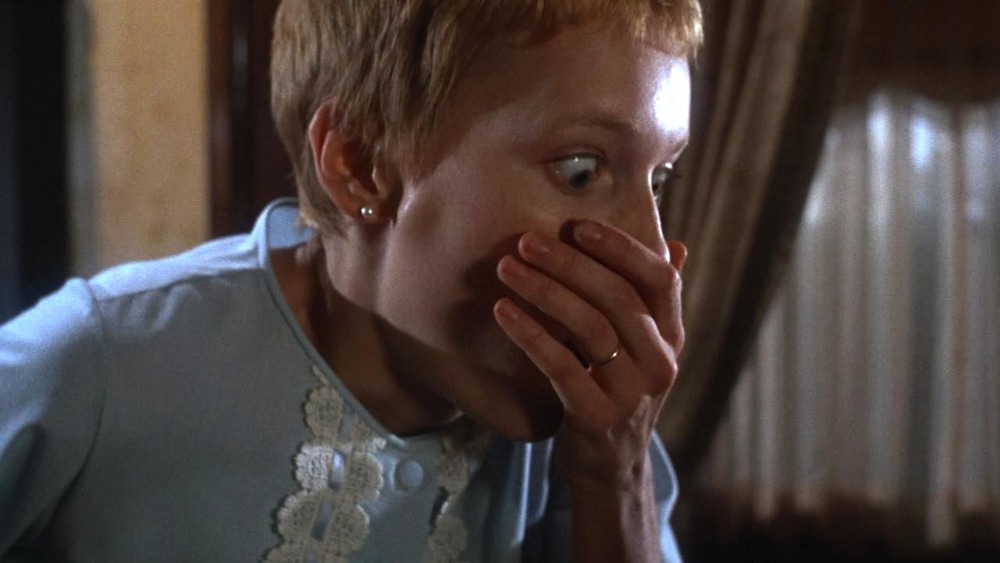 Paramount Pictures
If you haven't seen either Rosemary's Baby or The Fly, you really should get on board with both, because they're absolute genre gems. Even if you have seen them, both films are more than worth a revisit for the very same reason. 
That being said, if you choose only one, it should probably be Rosemary's Baby, because it's one of the greatest horror movies of all time, and you really can't call yourself a true horror fan if you haven't seen it at least once. Written for the screen and directed by Roman Polanski (Chinatown, Repulsion), Rosemary's Baby follows the twisted tale of a seemingly happy young couple (Mia Farrow and John Cassavetes) who, on the verge of starting a family, move into a posh New York apartment building and find themselves surrounded by an eccentric group of neighbors.
As time passes and the woman eventually becomes pregnant, she begins to find herself increasingly isolated from her prior life, and increasingly certain that a sinister plot is afoot involving both her and her unborn child.  
Spoiler alert: It is. Polanski proves himself a master cinematic manipulator throughout, crafting a waking nightmare of a movie that's equal parts eerie occult drama, haunted house chiller, and pulse-pounding psychological thriller.
Cronenberg pushed body horror into truly grotesque territory with The Fly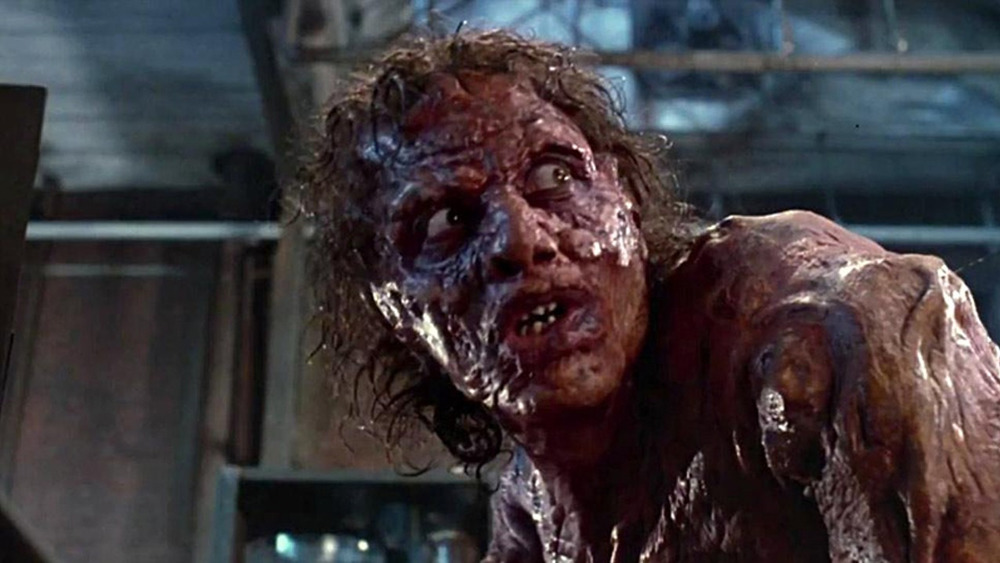 20th Century
While Rosemary's Baby is an unquestioned masterwork that continues to be studied and debated by cinematic historians and neophytes alike, the legacy of David Cronenberg's The Fly is a bit more uncertain (though it's certainly better than the original). Truth is, there seems to be two distinct schools of thought regarding Cronenberg's über-gory 1986 chiller. The first faction believes that it's an unheralded genre masterpiece that giddily fronts Cronenberg's penchant for body horror shocks. The second faction argues that The Fly is a schlocky, B-movie mess that turns Cronenberg's penchant for body horror into unabashed gore-porn garbage.
At the risk of playing Switzerland to warring cinematic factions, they're both sort of right in their own ways. As for the latter argument, it's worth noting that The Fly is, in fact, a remake of a schlocky, 1958 B-movie. The thing about The Fly is that Cronenberg's choice to push that gore past the boundaries of decency is also part of what makes it such a fascinating cinematic experiment. And yes, even in spite of its shameless gore (and at times tin-eared dialogue), the film frequently aspires to — and just as frequently achieves — a sort of spellbindingly disgusting artfulness. That's largely thanks to Cronenberg's detached and meticulously paced depiction of the on-screen horrors, of course, which are elevated to heartbreaking by the compelling work of stars Jeff Goldblum and Geena Davis.   
So brush up quick, because the Candyman is coming.