Scary News Just Dropped For Candyman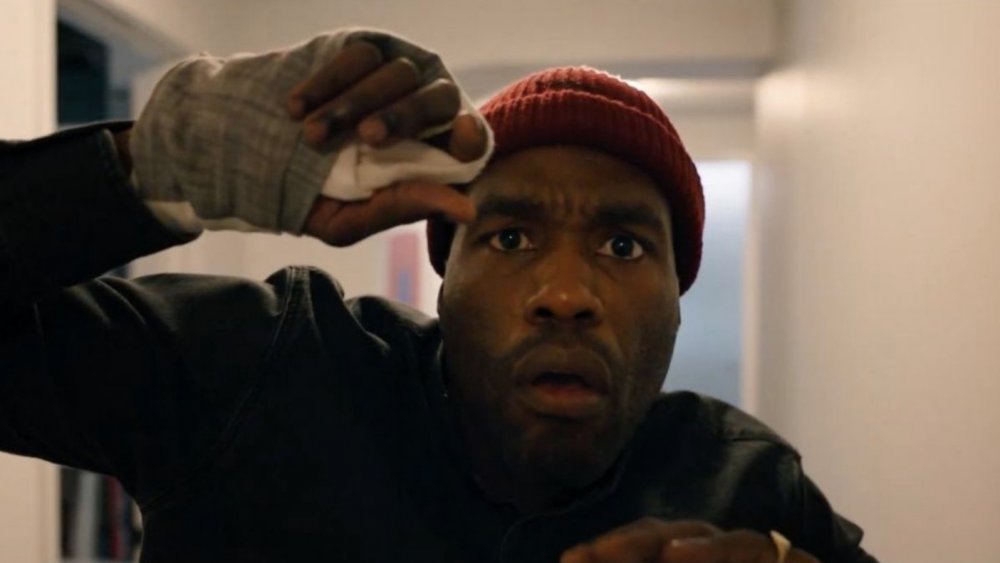 Universal Pictures
2020's reign of terror over Hollywood continues.
Thanks to the worldwide COVID-19 pandemic, the film industry as a whole has been in complete disarray for almost a year now. Even big blockbusters like Marvel Studios' Black Widow and Warner Bros.' Wonder Woman 1984 haven't been immune from the disruption. Now, one of Universal's most-anticipated horror releases, Nia DaCosta's Candyman, can officially be added to that growing list of productions delayed by the industry-wide shutdown.
If you weren't keeping track, this is not the first time Universal has shuffled Candyman's release date. Producer Jordan Peele's sequel to one of the greatest slasher films ever made was originally intended to hit theaters on June 12, 2020 before getting pushed back to September 25. The story doesn't end there, unfortunately. Per Bloody Disgusting, with the fall release dates rapidly approaching, and the pandemic situation hardly improving, the studio has decided to pull Candyman from 2020 altogether, and is now ironing out a good time in 2021 for a new release.
It's a major bummer that DaCosta's next big project is on the back burner without so much as a release date for us to look forward to. Fans have been enthusiastic about the horror reboot since the first trailer dropped, and the continued disappointment is exhausting. However, Universal didn't make these difficult scheduling decisions for no reason. Looking at the bigger picture, holding back Candyman until next year will ultimately be good for both their business and the fans. 
Delaying Candyman is in everyone's best interest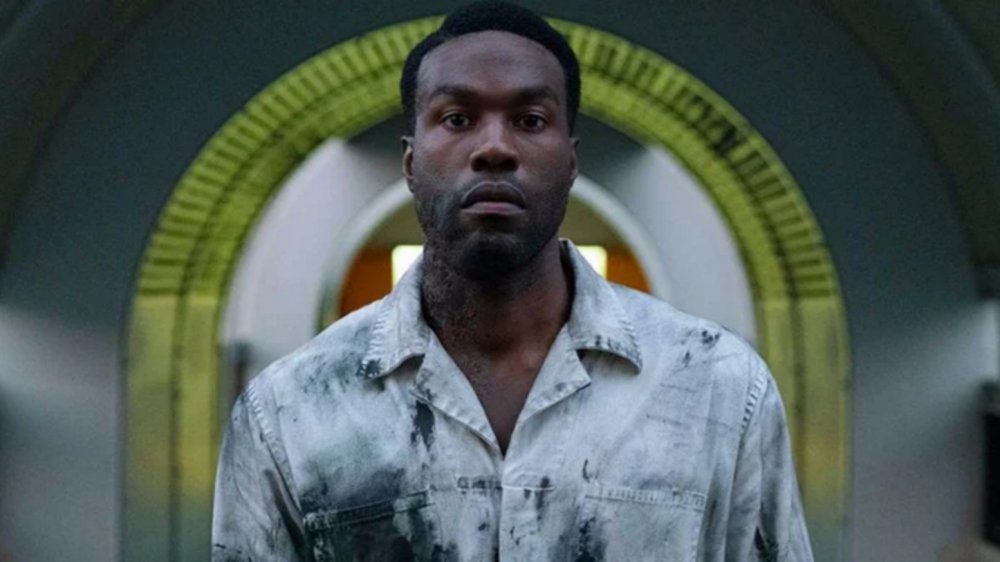 Universal Pictures
On the business side of things, moving Candyman into the next calendar year was the safe play for Universal. A theatrical release could yield poor ticket sales, as many theaters have yet to open their doors, and those that are open generally can't even fill their auditoriums per social distancing guidelines. Some projects have opted to go the Video-on-Demand route, that's a huge gamble on a film like Candyman. Not all viewers are willing to pay premium prices to see a brand new movie at home, as Disney's live-action Mulan remake is proving. Overall, a 2020 debut for Candyman is far too risky financially, and perhaps next year will prove more fruitful.
There's also the fan perspective to consider. It's always a pleasure to watch a good horror movie in a theater setting with friends and family — especially in a packed theater of fans eager for some frights. It's that communitarian aspect of "going to the movies" that simply can't be replaced by a home theater experience. Candyman promises to be the perfect candidate for a first weekend back at the movies, but as of right now, it's simply not in the cards. Even if the pandemic draws to a close, it's likely that most people will be hesitant to commit to large gatherings like opening night at the movies so soon after such a protracted public health disaster. Hopefully by 2021, things will have improved enough that we'll be ready for the Candyman's return to wreak havoc on the big screen yet again.