The AHS Scenes Evan Peters Regretted Filming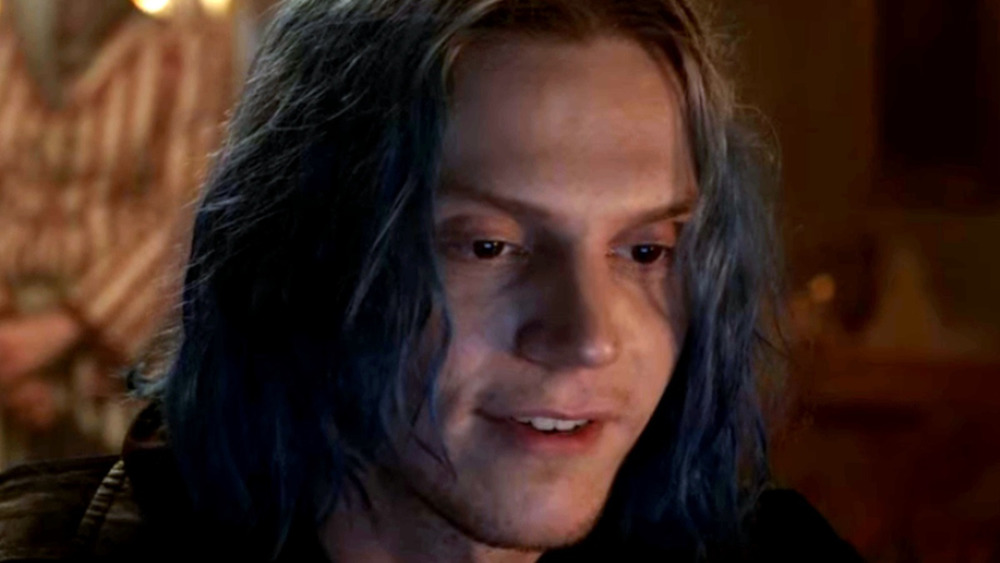 FX
One of the stars of American Horror Story regrets some of his more infamous and disturbing scenes.
Evan Peters, who has appeared in the majority of Ryan Murphy's beloved anthology horror series, does have some regrets about a few of his performances. From high school outcast Tate Langdon (Murder House) to hotel owner James Patrick March (Hotel) to political zealot Kai Anderson (Cult), Peters has played some seriously upsetting roles. Apparently, Peters agrees, and has even opened up in the past about how playing these intensely difficult characters has affected him psychologically.
Peters' involvement with American Horror Story is ongoing — the actor, who is currently appearing as Pietro Maximoff in Disney+'s WandaVision, is set to appear in the upcoming tenth season of American Horror Story after all — but it definitely hasn't always been easy. Here's what Evan Peters had to say about some of his most difficult experiences filming American Horror Story, and the scenes he really regrets filming.
Evan Peters has some regrets about American Horror Story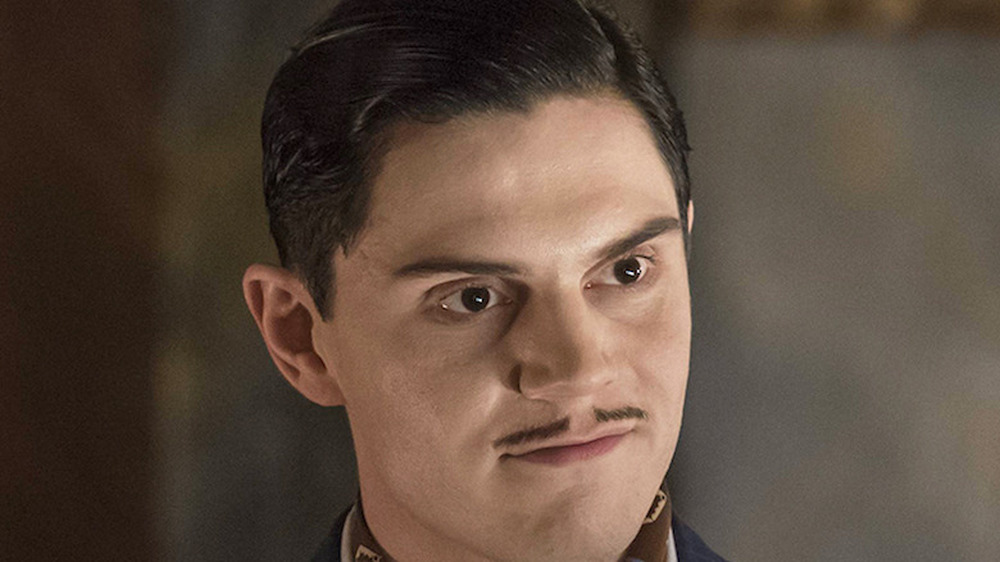 FX
In a 2018 article in GQ that discussed yet another difficult role Peters took on for Ryan Murphy — in the queer drama Pose — Peters really opened up, saying that he really suffered on a personal level after some of his more ambitious performances.
"I'm goofy, I'm silly, I like to have fun," Peters told the magazine. "I don't like to yell and scream. I actually hate it. I think it's disgusting and really awful, and it's been a challenge for me. Horror Story sort of demanded that of me." When the interviewer, Paul Schrodt, pointed out that Peters has played some "freaky people," Evans agreed readily: "I know, and it's been all a massive stretch for me and really difficult to do. It's hurting my soul and Evan as a person. There's this massive amount of rage that's been called upon from me [...] I don't feel good."
"It's just exhausting," Evans continued, discussing the mental toll of his roles. "It's really mentally draining, and you don't want to go to those places ever in your life. And so you have to go there for the scenes, and it ends up integrating it somehow into your life. You're in traffic and you find yourself screaming and you're like, What the hell? This isn't who I am. I fight really hard to combat that and make sure that I'm watching comedies [...] and chilling with friends and watching movies."
When pressed about a particular scene that proved difficult, Evans had an answer at the ready. "A strange one was when I was Mr. March [in American Horror Story: Hotel]. I was doing this butterfly razor cutting of this poor girl while I was having sex with her. It was just horrific and weird and sad. At that point, it was season five, and I was more comfortable with the crew, so it's like, okay, I guess my butt will be out."
Despite Peters' struggles, he's currently set to return in the tenth season of American Horror Story, and you can see him as Pietro Maximoff in the first season of WandaVision on Disney+ now.