Will There Be A Third Suicide Squad Movie?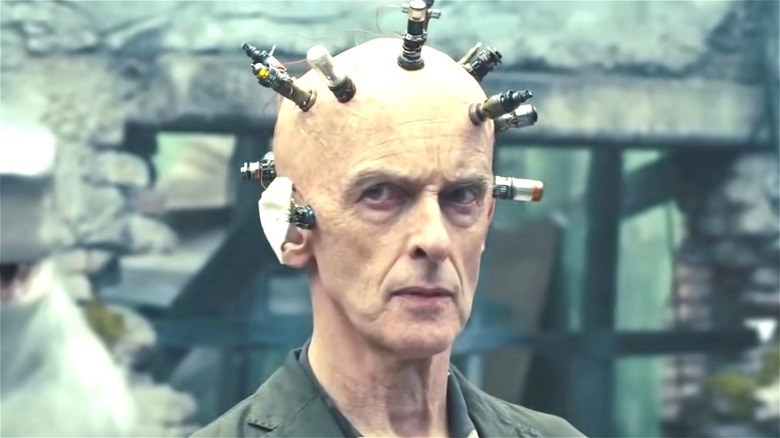 Warner Bros. Pictures/DC Films
Few franchises have had the kind of glow up as "Suicide Squad."
The 2016 film was supposed to factor heavily into the ever-evolving DC Extended Universe. The original plan for that shared universe was an all-out war between the Justice League and Darkseid. Needless to say, those plans faltered a bit, and "Suicide Squad" is generally seen by many as a misfire in the lead-up to Zack Snyder's grand plan. When looking at the movie's Rotten Tomatoes scores from both critics and audiences, it's clear many people didn't care for the anti-heroic storyline. The team's had numerous successful plots in the comics, but in this instance, it just didn't translate to the big screen. 
After the film's release, many wondered what the future of the antiheroes looked like, and the answer turned out to be, "Not quite a reboot; not quite a sequel, but we're just kind of forgetting about that first outing." Directed by "Guardians of the Galaxy" helmer James Gunn, 2021's "The Suicide Squad" did a complete one-eighty in terms of quality. This film is now Certified Fresh on Rotten Tomatoes, with the consensus being that this is the sort of zany, gory adventure people expect out of something titled "Suicide Squad."
It's a fantastic viewing experience for comic book fans and casual moviegoers alike; however, now the question arises, "What does the future of the franchise hold?" After all, if the series can come back from the first film, surely Warner Bros. will want to move full-speed ahead on a follow-up to the better-received title. Here's what to anticipate for a third "Suicide Squad" movie.
There's been no official announcement ... yet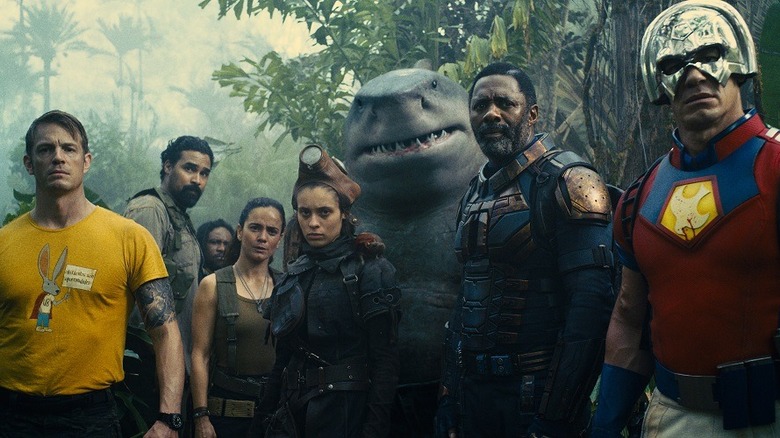 Warner Bros. Pictures/DC Films
Warner Bros. has yet to announce a follow-up to "The Suicide Squad" officially. The studio's likely waiting to see what the box office performance is like for the film, in addition to how many people watch it on HBO Max. If everything lines up, a sequel announcement should be imminent, but fans will have to wait for the time being.
It certainly seems as though Warner Bros. is confident the movie will be a hit. An HBO Max original series centered on Peacemaker (John Cena) is already in the works, and there's always a possibility other characters could receive spin-offs and TV series. While everything is still in the dark, for the time being, James Gunn seems assured more Suicide Squad is on the way.
The filmmaker spoke with Entertainment Weekly in the lead-up to the film's release, mentioning how he's willing to return to this sandbox. Not only that, but he offered this little tidbit, too, "I've had ideas, actually. If I did a sequel, it's not like, 'Hey, let's assemble another team and let's do this!' It would be very different." Gunn remains mum on what exactly a sequel would look like, but judging from the consistent quality across his "Guardians of the Galaxy" films, it would definitely defy expectations.
What could a sequel to The Suicide Squad look like?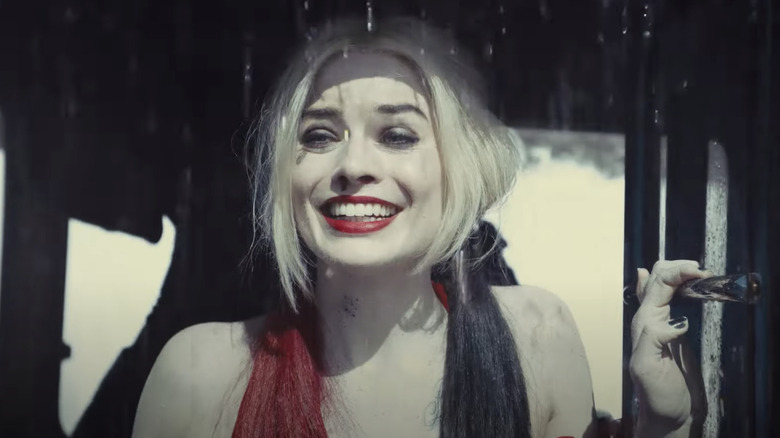 Warner Bros. Pictures/DC Films
Task Force X has been around in the comics since 1959, with the version most people are familiar with coming around in the 1980s. The title has remained a prominent component of DC's publishing, so suffice to say, there are plenty of stories for a third "Suicide Squad" movie to adapt. The best part is that the squad maintains a rotating roster of supervillains, so there are other characters to pull from, even if a bunch die in one movie. It would also be pretty cool if future "Suicide Squad" movies incorporated villains initially introduced in other DC movies. For example, it would make for a nice callback if Kristen Wiig's Cheetah from "Wonder Woman 1984" returned as a new team member to utilize her once again.
It's also important to remember what James Gunn has to say about a potential sequel. Nothing is saying Warner Bros. would go with his idea, but if they wanted to go down a different route in terms of story, the comics hold plenty of answers. There's one arc that would make for an intriguing cinematic adaptation. 
"Burning Down the House" is a Suicide Squad story written by Rob Williams and illustrated by John Romita Jr. It's a superhero tale combined with a whodunnit after Amanda Waller turns up dead. A lot of people would've liked to see her bite the dust, and it comes down to some unlikely villains to figure out who was behind the hit. 
That's just our pitch, and James Gunn's story could be something entirely different. Or someone new could come on board to lead the Squad into an alternate direction. Anything's possible, but we have a feeling the Suicide Squad, as a franchise, won't bite the dust any time soon.