The Sandman Series Just Hit A Huge Production Milestone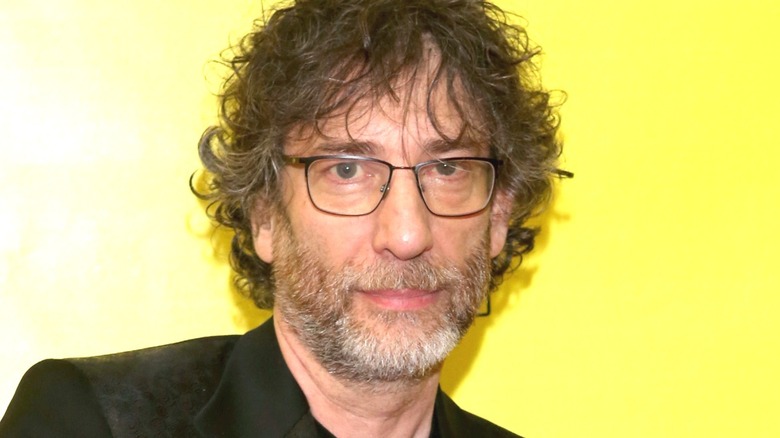 Travis P Ball/Getty Images for SXSW
DC and Vertigo's "Sandman" is one of the most beloved series in the entire medium of comics. Neil Gaiman's enchanting tales and imaginative worlds grab the reader's attention from the very first panel and never let go. Dreams are universally familiar, and Gaiman explores where they come from, the power they have, and what kinds of adventures can be had inside of them. The stories largely focus on Morpheus aka Dream aka the Sandman — one of The Endless, a group of primordial forces who each looks after a foundational aspect of reality. The story often takes readers into various bizarre realms outside of our own — like Hell, the Necropolis, and the Inn at the End of the World.
There have been a number of attempts to adapt "Sandman" for the big screen, but due to its grand, sweeping scale, all of those projects became mired in development hell, where they languished for all eternity. The series doesn't include the typical tropes and characters that general audiences expect from a comic book movie. It doesn't revolve around Caped Crusaders or friendly neighborhood heroes saving the day. What it does have is enough heart and imagination to enrapture generations of fans.
Thankfully, Gaiman is an executive producer on this latest attempt at a live-action TV adaptation of "Sandman," slated to debut on Netflix. This time, "Sandman" is casting off its shackles and emerging from development hell, as evidenced by the major production milestone the project just reached.
The Sandman has wrapped filming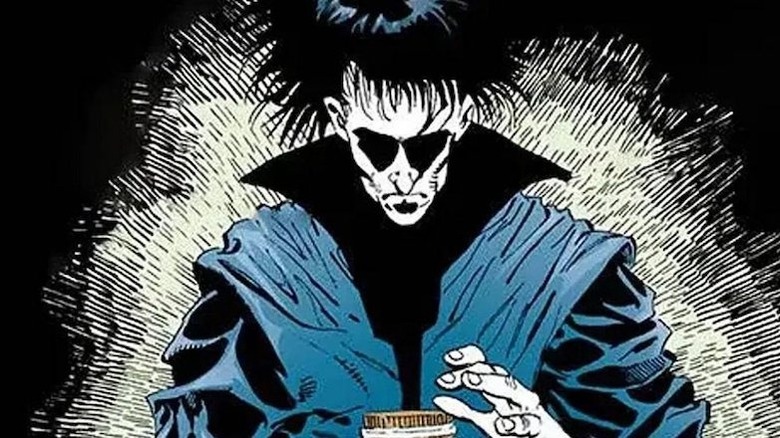 Mike Dringenberg/Vertigo Comics
Netflix's "Sandman" has assembled an impressive cast for the new series, with Tom Sturridge playing the titular lead alongside Gwendoline Christie as Lucifer and Boyd Holbrook as the Corinithian. It looks like audiences will meet them sooner than expected, because Neil Gaiman recently confirmed that the show has wrapped filming on its first season. A fan asked the writer on Tumblr about the show's progress, and Gaiman revealed "Well, we've finished principal photography on Season 1 ... and now we all have to be patient while the VFX and suchlike are done, music is written and recorded, and so on."
The series has been in production since October 2020, although it's not clear when it'll debut on Netflix. It seems like Gaiman is also unsure when it'll arrive, explaining on Tumblr, "I don't know any release dates, or even when the trailer will be released." 
Netflix did reveal a sneak peek at what to expect from the series, and the sets look incredible. The video gives fans a quick look at the Undercroft — where Dream is captured at the start of "Preludes & Nocturnes" — and it's clearly a sprawling practical location.
Although it's on TV, "It feels like Sandman," Gaiman said. He also added, "I don't know if that means that people who watch TV will like it — although I hope they will." The writer also has faith that audiences will be impressed with Tom Sturridge in the show, saying that he thinks the actor "will be a star after season one of Sandman drops." 
Hopefully it won't be long before Netflix announces when audiences will see "Sandman" on the streaming service.