Netflix's The Sandman Sneak Peek: Important Details You Missed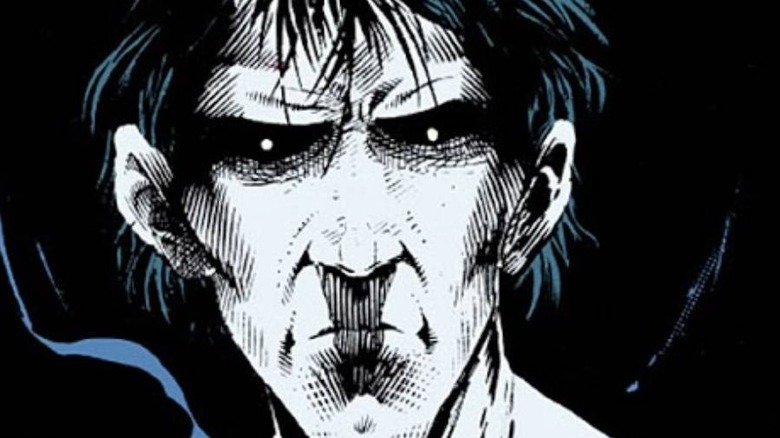 Sam Kieth/DC Comics
Despite comic book adaptations topping the box office and superhero properties popping up on every streaming service, many still view the medium of comics as something for adolescents. However, a comic book series comes along every so often where even elitists have to admit it's nothing but pure art. Some of the stories to fall within this category include "Maus," "Watchmen," and Neil Gaiman's masterpiece "The Sandman."
The series ran from 1989 to 1996, and to this day, it remains a pinnacle of the fantasy genre. Horror, history, and mythology all blend as Gaiman weaves an epic tale centered on Dream, one of the seven Endless, who must learn that one cannot stop the inevitable march of change within the universe. It's a story about storytelling with various interweaving plot threads coming in and out across the comics' run. All of this to say that it always looked as though this would be an impossible adaptation to translate into a live-action medium. 
However, Netflix has never been one to back away from a challenge, and the streaming service has confirmed a TV adaptation of Gaiman's magnum opus is in the works. Production began in October 2020 (via Twitter), and Netflix revealed the cast early in 2021. It may still be a while until we see the personifications of Death, Desire, Despair, and more come to our screens, but Netflix knows how to get fans chomping at the bit with its latest tease.
Important Sandman props come up in a new Netflix spot
The sneak peek offered by Netflix shows Neil Gaiman guiding viewers throughout the making of "The Sandman" series. There's plenty for fans to sink their teeth into, including brief interviews with the actors who will play Dream (Tom Sturridge) and Lucifer (Gwendoline Christie). Some production pieces are readily transparent, like Gaiman taking a stroll through the Undercroft, but others only appear in blink-and-you'll-miss-them shots. 
Some of the most intriguing props that appear include the three items — Dream's pouch, helmet, and ruby — that Burgess stole in the "Preludes & Nocturnes" arc. Gaiman even confirmed to Collider that the first season would adapt that storyline, in addition to "The Doll's House," so the items' inclusion in this featurette makes sense. The sneak peek also gives audiences a good look at Matthew the Raven, which appears as though it will be a real-life animatronic (at least some of the time). Patton Oswalt will provide the voice of Matthew in case you need even more reasons to get excited. 
At one point, Neil Gaiman holds up what looks like an unfinished sculpture for Goldie the Gargoyle, which is one of Abel's (Asim Chaudhry) pets, and he flips through the pages of the Grimoire. Fans of the comics will undoubtedly feel pleased to see the adaptation sticking so close to the comics, but a few surprises should come up, too. As Gaiman told Collider, "There may well be places where we go and do something that you are really not expecting or where we go and go, 'Okay, well, that was how we did it. We've already done that. What would happen if we did this instead?'"
Keep checking back with Looper for more updates on "The Sandman" as they become available.