Who Sings Kiss Me In Netflix's He's All That?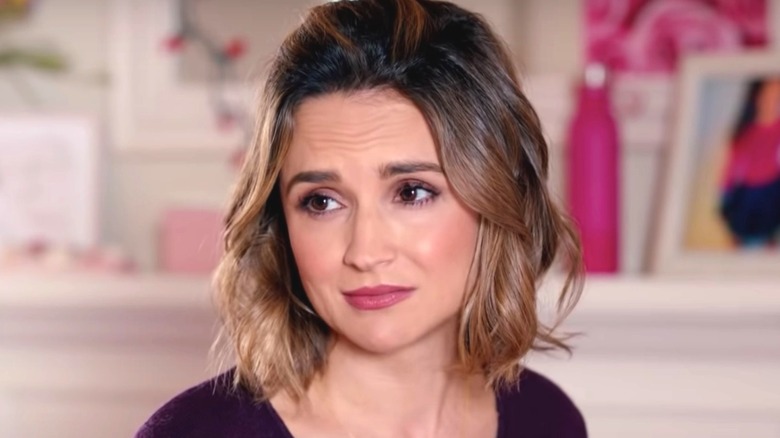 Netflix
The 1999 romantic comedy "She's All That" is memorable for many reasons: Freddie Prinze Jr's realization that Rachael Leigh Cook is magically beautiful without glasses, Cook's dress reveal as she attempts to descend her stairs, and — of course — the film's timely soundtrack.
While artists like Liz Phair, The Black Eyed Peas, Jurassic 5, and Fatboy Slim all have songs that play throughout "She's All That," there's one song that is most directly associated with the film: "Kiss Me" by Sixpence None the Richer. The song plays when the new (but not improved) Laney Boggs (Rachael Leigh Cook) walks down the steps in her new, red dress only to fall directly into the arms of Zack Siler (Freddie Prinze Jr). It is, in many ways, the most famous scene of the entire film, and it likely would not have been possible without the help of "Kiss Me."
Unsurprisingly, now that we're getting a new "She's All That" in the form of "He's All That," the song "Kiss Me" is making a triumphant comeback. However, a new film means a new rendition of the classic tune. So who is singing "Kiss Me" this time around, and how do they feel about covering such a beloved song?
Why Kiss Me is such an important song to Cyn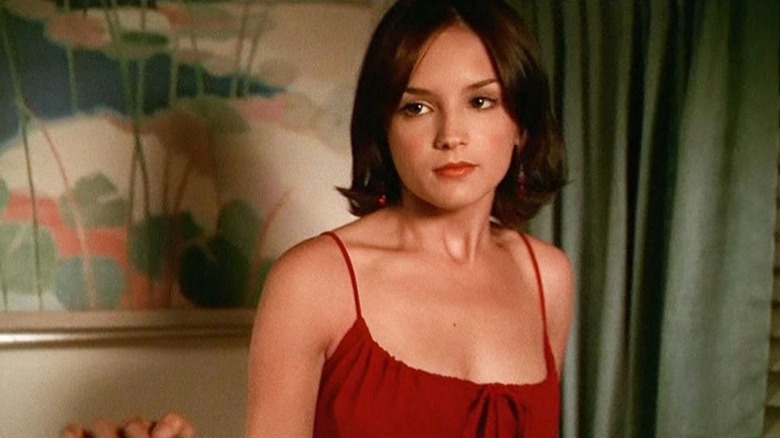 Miramax Films
The new version of "Kiss Me" for "He's All That" is performed by Cynthia Nabozny better known by her stage name "Cyn." If you're unfamiliar, Cyn was discovered by Katy Perry after releasing a version of an original song called "Only With You" (via Vogue). Perry signed Cyn to her record label. Cyn's music has already appeared in films like "Promising Young Woman," Birds of Prey," and on the Netflix series, "To All the Boys: P.S. I Still Love You".
We've already heard a remix of Cyn's take on "Kiss Me" for the "He's All That" trailer, but there's a regular rendition, too, more reminiscent of the original Sixepence None the Richer version.
"Of course, there are many songs that have influenced my career, but of all the songs in the universe, 'Kiss Me' has to be one of my absolute favorites," wrote Cyn in an official statement. "I have many fond memories of discovering my voice to 'Kiss Me' while riding in the backseat of my mom's car. When I was approached with the opportunity to sing this song, I was ecstatic and so grateful. I am thrilled with how it turned out and can't wait to see it in 'He's All That.'"
"He's All That" streams on Netflix beginning August 27.