How Freddie Prinze Jr. Really Feels About The She's All That Remake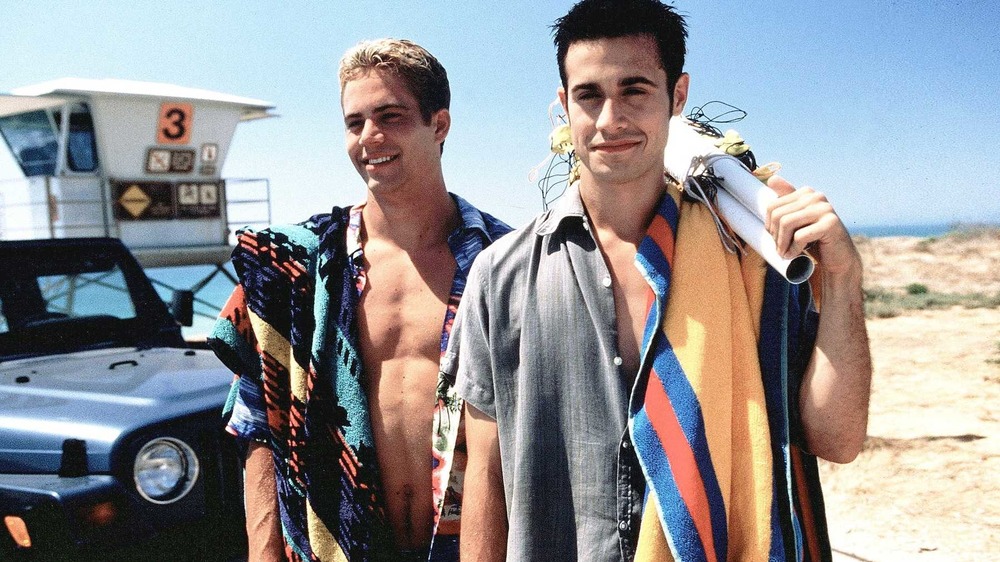 Miramax Films
She's All That, the 1999 romantic comedy where Rachael Leigh Cook is "ugly" until Freddie Prinze Jr. takes off her glasses and makes her "beautiful" is one of those movies that everyone clowns on, even though everyone has also seen it repeatedly. The notoriety makes it a classic of sorts. Naturally, there's only one thing to do with such a film two decades after the fact — remake it! Now, here we are in the 2020s, and right on schedule a gender-swapped He's All That is on the way.
In She's All That, popular boy Zack Siler (Freddie Prinze Jr.) makes a bet with his friends that he can turn the nerdy art girl, Laney Boggs (Rachel Leigh Cook), into the prom queen. If you're unfamiliar with the film, it's kind of a teenaged, rom-com Pygmalion. Now, in He's All That, Rachel Leigh Cook returns to play the mother of TikTok influencer Addison Rae. Rae is essentially set to play the female version of Prinze Jr.'s character from the original, and in the "take off your glasses and you're beautiful" role we have Cobra Kai's already objectively beautiful Tanner Buchanan.
As you might imagine, people are wondering whether or not there's room in the 2020s for a new She's All That. Despite the many jokes the film endured over its silly premise at the time, it's gone on to become one of those movies people will really defend. If there's anyone who can vouch for a He's All That, it's probably Freddie Prinze Jr. himself, who just so happened to weigh in on the remake in a recent interview.
Freddie Prinze Jr. is cool with the remake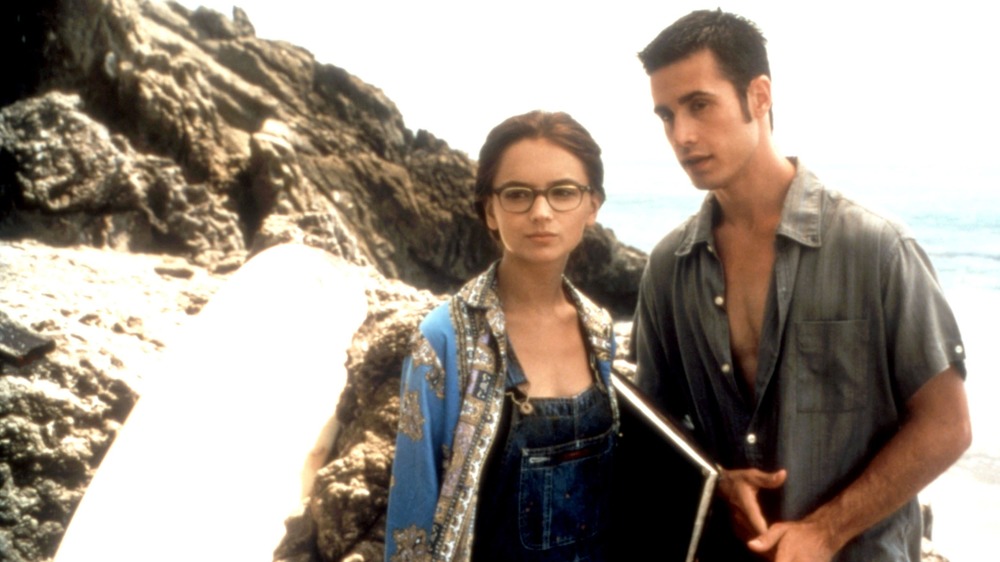 Miramax Films
Freddie Prinze Jr. was interviewed by Entertainment Tonight about the new He's All That film, which he will apparently not be returning for. "I am not a part of it, but I have friends who are a part of it," said Prinze Jr. "My friend, Mark Waters, who directed me in The House of Yes, he's directing the movie and he's a wonderful director who is able to get really, really strong performances."
Not only does Prinze Jr. believe in Waters "a ton," he also feels great about bringing the concept back. "I think it's good that they're remaking it," Prinze Jr. affirmed. "People forget, I saw on social media somebody wrote, 'How dare they remake She's All That?' I'm like, man, it's good with me. We were a remake of a remake of a play! Every generation should have their version of art that they connect to."
And that's true! As we mentioned earlier, She's All That shares DNA with the George Bernard Shaw play Pygmalion, which was also adapted into the 1964 musical film called My Fair Lady. Pygmalion itself is a story rooted in Greek Mythology. This is literally a tale that humans have been telling each other in various iterations for thousands of years. Given that long history, it's hardly a surprise that She's All That would find itself reworked to the specifications of a new generation. If anything, the surprise is that it's taken this long.
"It's for the next generation and we should be excited for that, that a story had that much of an impact that this business thinks they can make money on it again," says Prinze Jr. "Because at the end of the day it's show business, and we both know which one of those two words is bigger." For the record the word he means is "business."
Why He's All That makes more sense than you think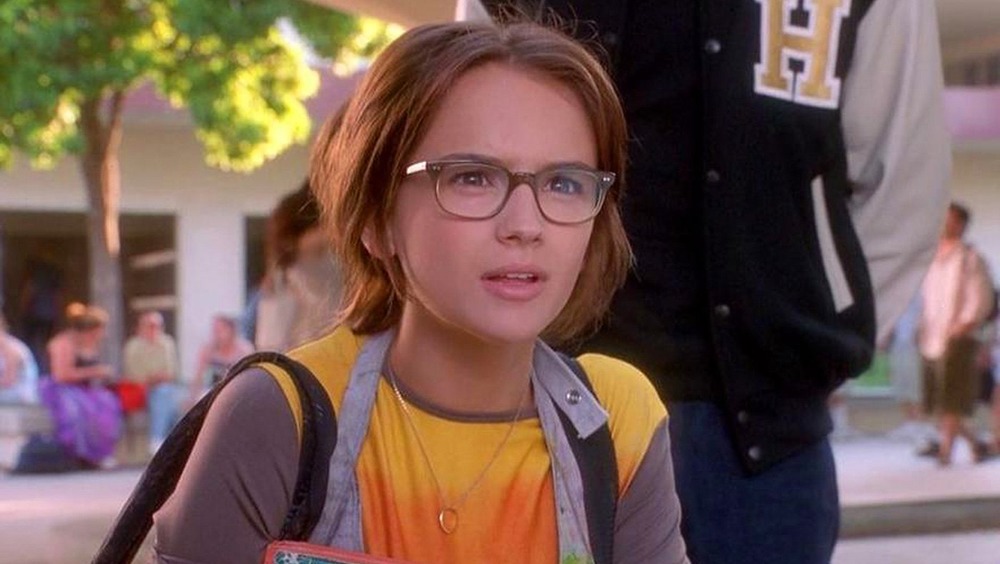 Miramax Films
If you find yourself wondering, "Was She's All That really that successful?" Yes, even from the start, She's All That was profitable; it made $103 million against a $10 million budget. But what makes She's All That a real success is the bordering-on-surreal number of places that the film has been referenced and parodied since its debut.
Kevin Smith references She's All That in multiple films. It gets mentioned in shows ranging from Veronica Mars to Ugly Betty. Even recently, two decades on, popular shows like Crazy Ex-Girlfriend, Brooklyn Nine-Nine, and Superstore have all made references to She's All That. Not Another Teen Movie devotes considerable time to aping the plot of She's All That, an act of parody that spawned an entire franchise.
Rachael Leigh Cook, who is hot off the success of the Netflix film Love, Guaranteed, is not only back for He's All That, she's excited about it. In an interview with Variety, Cook said, "I'm thrilled to be reunited with so many familiar faces! This version has a great new spin that I think people will really enjoy."
What other familiar faces might show up to affirm that He's All That is a welcome successor to She's All That? Will there be another hit song as big as "Kiss Me" by The Cardigans? Will someone as famous as Sarah Michelle Gellar appear in the background (a thing that actually happened in She's All That)? Only time will tell.