Black Adam Producer Reveals Whether Dwayne Johnson Has Ever Been Offered A Marvel Role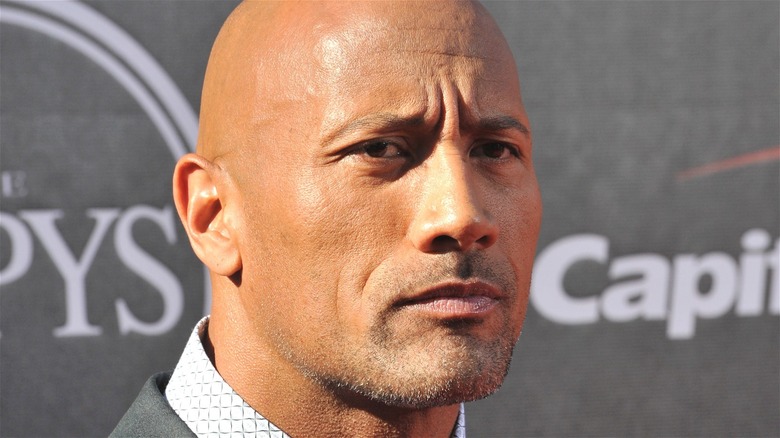 Shutterstock
"Black Adam" has been in development for years, but it's finally on the way to the big screen — the cast and crew recently wrapped production on the upcoming DC film. Global superstar Dwayne Johnson stars as the titular anti-hero, who is granted thunderous abilities so he can free the oppressed citizens of his country, Kahndaq. For a long time, it seemed like the film would never see the light of day — much like "The Flash" — but the movie will finally arrive in 2022.
Johnson and director Jaume Collet-Serra have assembled an impressive cast for the next chapter of the DC Extended Universe, with Noah Centineo as Atom-Smasher, Pierce Brosnan as Doctor Fate, Aldis Hodge as Hawkman, Quintessa Swindell as Cyclone, and Sarah Shahi as freedom fighter Adrianna Tomaz, AKA Isis. Not only is the film giving us the first live-action version of Black Adam, but it'll also introduce the DCEU's Justice Society of America.
Because the film has taken so long to get this far, it's easy to wonder whether Dwayne Johnson debated picking up another superhero role in the Marvel Cinematic Universe. The star's frequent collaborator Hiram Garcia recently revealed if the star has spoken to Kevin Feige in the past.
Dwayne Johnson is friendly with Kevin Feige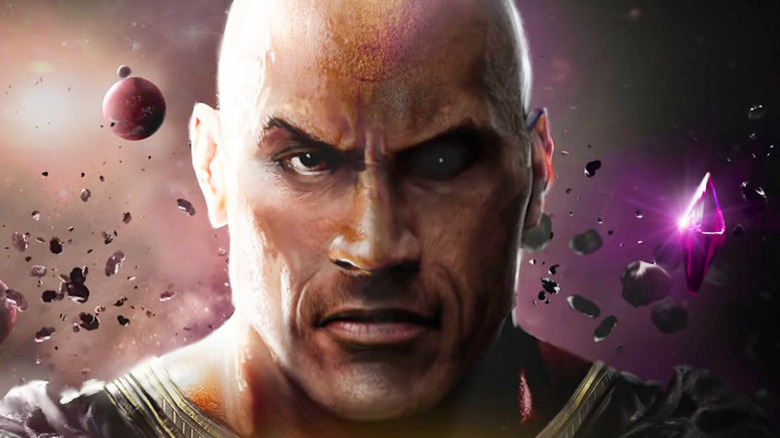 Warner Bros. Pictures
Garcia recently spoke to Collider about Dwayne Johnson's upcoming projects through his company, Seven Bucks Productions. The former wrestler will voice Krypto the Superdog in "DC's League of Super-Pets" and lead Netflix's "Red Notice" alongside Gal Gadot and Ryan Reynolds. Although the star has worked with Disney in the past, he's yet to appear in the MCU. Hiram Garcia revealed that the actor has had conversations with Marvel's head honcho, Kevin Feige, but it never led to a serious offer.
Garcia explained, "DJ and Kevin [Feige] have a great relationship and we've flirted around a few ideas before, but nothing serious." What were those ideas? Sadly, Garcia didn't offer any specifics. It would be easy to picture Johnson as a big, powerful character like Hyperion — but that's definitely the obvious answer. Knowing Kevin Feige, he would've had a much better idea of where to place Johnson in the MCU.
Garcia say that Black Adam's story has always been the goal: "Ultimately though for us, we've always been very committed to what we wanted to build with Black Adam." He went on to add that Johnson feels he's "destined" for the role, saying, "Black Adam was the character we wanted to bring to life and who we felt DJ was destined to play." It's a shame audiences won't get to see Dwayne Johnson in the MCU, but it's definitely fun to imagine whom he could've played.