Jeffrey Wright Has Some Intriguing Remarks About Robert Pattinson's Performance In The Batman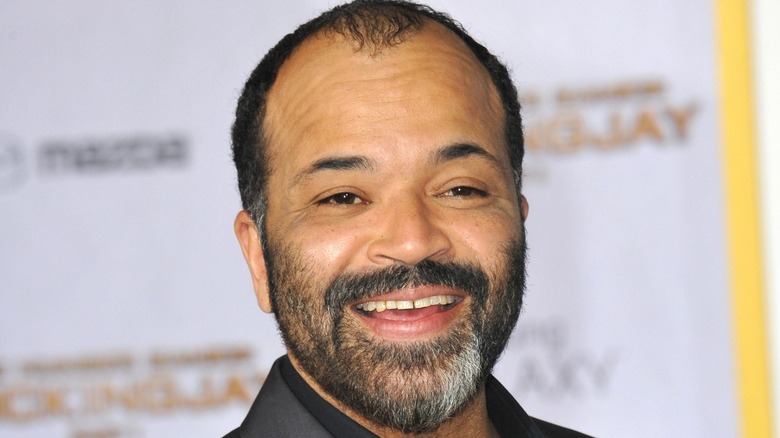 Shutterstock
One of the most popular superheroes of all time is due for another movie soon, now starring Robert Pattinson as the lead. "The Batman" is set to premiere on March 4, 2022, after being delayed twice due to the coronavirus pandemic. Matt Reeves, known for his work on "Cloverfield," "Let Me In," and "Dawn of the Planet of the Apes," is directing the film, which is sure to be a gritty look at Batman's origins.
Aside from Pattinson, "The Batman" will also feature Zoë Kravitz as Selina Kyle (AKA Catwoman), Paul Dano as Edward Nashton/Riddler, Colin Farrell as Oswald "Oz" Cobblepot/the Penguin, and Jeffrey Wright as Police Commissioner James Gordon, the iconic ally to Batman. Wright is known for his parts in "Westworld" and several "James Bond" films, and he will be the first Black actor to play the role of Gordon.
Wright recently spoke to ComicBook.com about the upcoming "The Batman" film, and he gave some interesting insight into Pattinson's version of the titular hero.
Robert Pattison has created a layered character
In his discussion with CB, Wright described the difficulties of working on "The Batman," specifically the chaos that ensued once the COVID-19 pandemic affected filming. "Once we shut down and when we got back to work in September it was tricky, particularly the isolation away from family over in London isolated in an empty hotel. But we made, I think, a brilliant film."
He went on to praise Pattinson's performance in the upcoming film and give fans some insight into their character's relationship. "I loved the dynamic that Rob and I were able to create," he explained. "I'm really excited for people to see what he does with this. He creates three distinct people. There's Rob, there's Bruce Wayne and there's the Batman and they're each distinct. It's really cool."
Gordon and Batman are historically allied, each respecting and trusting one another to help keep Gotham City safe. It will definitely be interesting to see their dynamic in what's expected to be a more intense version of the classic story, and we can't wait to see Wright and Pattinson in action next spring.