Set Photos Reveal Christian Bale's Gorr The God Butcher In Thor: Love And Thunder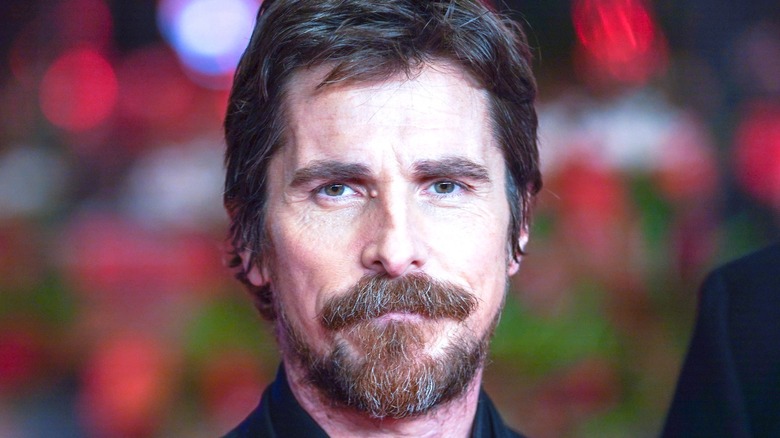 Shutterstock
Marvel fans finally have a sneak peak at a new MCU villain.
Gorr the God Butcher will be making his arrival in "Thor: Love and Thunder," set to hit theaters May 6, 2022. The film is one of the most hotly anticipated in Phase Four, no doubt in part due to the star power involved. Notably, fans are eager to see Christian Bale making his MCU debut as Gorr.
In leaked set photos posted shared on Twitter by @lovethundernews, Bale can be seen dressed entirely in gray, including prosthetics and paint covering every inch of visible skin. "Love and Thunder" wrapped principal photography in Australia in June 2021, with further filming now underway in Malibu. 
Bale, of course, has had a huge part in modern superhero films due to his starring role as Bruce Wayne aka Batman in Christopher Nolan's "Dark Knight" trilogy. Now, the celebrated actor is taking on some very different comic book lore. Who, though, is Gorr the God Butcher?
Gorr's origins are tragic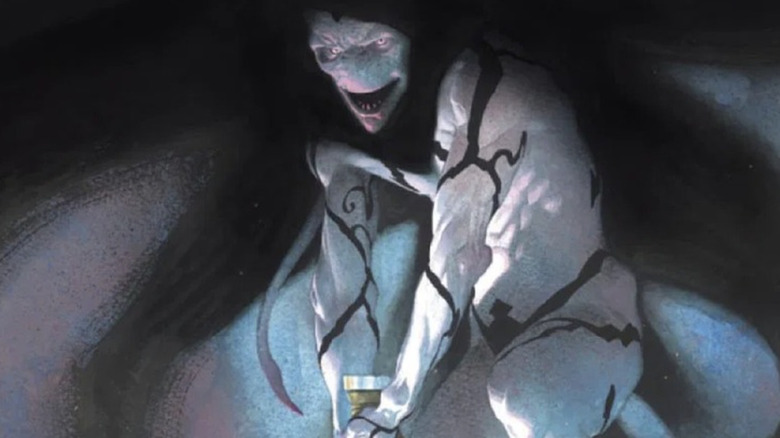 Esad Ribić/Marvel Comics
Gorr the God Butcher is a newer addition to Marvel, only making his first appearance in Jason Aaron and Esad Ribic's "Thor: God of Thunder" comic from 2012. An alien, he is devastated when his children die of starvation and his wife Arra is killed in an earthquake. Gorr can't believe the gods would allow such horrific things to happen to his family, and as a result, expresses that they do not exist. He is then cast out of his community because of his newfound beliefs, and seeks a life of vengeance to destroy the so-called gods who didn't help his family in their time of peril.
Gorr's origin story is quite grounded, and his sympathetic motivations will surely make him a fascinating foe for Thor and his comrades to fight. We still don't know much about the "Love and Thunder" plot — however, we do know "Guardians of the Galaxy" characters Star-Lord (Chris Pratt) and Nebula (Karen Gillam) will be along for the ride, along with Valkyrie (Tessa Thompson). Excitingly, Natalie Portman will also be making her return to the franchise as Jane Foster, wielding Mjölnir as Mighty Thor. 
With the success of "Thor: Ragnarok," we imagine director Taika Waititi will be bringing us another excellent installment in the adventures of the God of Thunder, and another memorable villain in Gorr.
"Thor: Love and Thunder" will hit theaters on May 6, 2022.